Here's How Billy Flynn Feels About Days Of Our Lives' Abby Swapping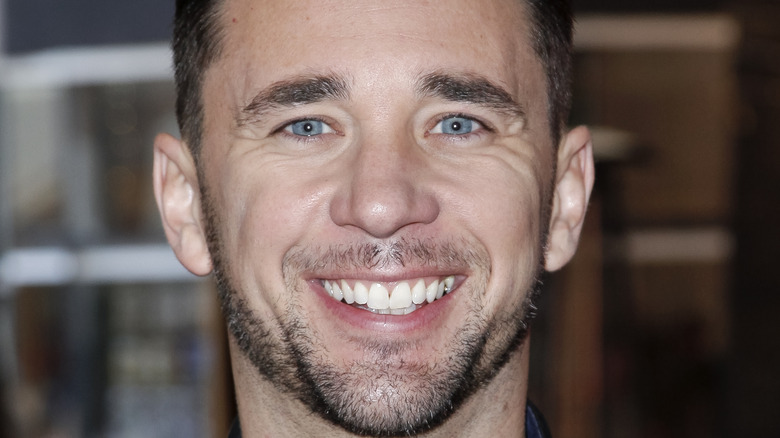 Tibrina Hobson/Getty Images
The character of Chad DiMera has been a favorite among "Days of Our Lives" fans since he burst on the scene back in 2009 with actor Casey Deidrick in the role. However, after Deidrick left the NBC soap opera in 2013, Billy Flynn took over as Chad and fans fell in love (via Soap Central). Chad is the son of Stefano DiMera, meaning he's a member of one of the most powerful families in Salem. Over the years, "DOOL" viewers have seen Chad go through many ups and downs, including being shot, kidnapped, and losing a child with his former girlfriend Mia.
Chad has also had a number of love interests, which include characters such as Gabi Hernandez (Camila Banus), Melanie Jonas (Molly Burnett), and Jordan Ridgeway (Chrishell Stause), per Soaps in Depth. However, his love story with Abigail Deveraux has always been the one that has captivated fans. Chad and Abby, or "Chabby" as fans have deemed the pair, have become a true "Days of Our Lives" super couple over the years. However, it hasn't always been easy for Flynn to portray that relationship on the show.
Kate Mansi and Marci Miller have both portrayed Abigail in recent years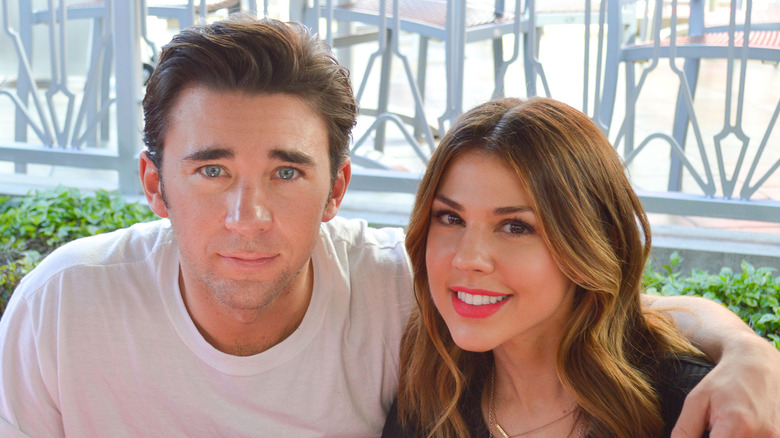 Michael Mattes/Shutterstock
"Days of Our Lives" fans know that Chad and Abigail have been through a lot in their relationship. They began dating at a young age, but eventually called it quits when Abby found out that Chad had lied about having a brain tumor to get her sympathies (via Soaps in Depth). Chad moved to Boston, where he lived for a while until he found out that Abigail had a torrid affair with his older brother EJ DiMera (then James Scott). Chad returned to Salem angry with both Abby and EJ for their behavior, per Soap Central. This is when Billy Flynn first captured the attention of "DOOL" viewers.
At the time, the role of Abigail was being played by Kate Mansi, and fans couldn't get enough of her chemistry with Flynn. The pair grew close again, and even welcomed a child together. However, Mansi eventually decided to leave the soap opera, and the character was recast when actress Marci Miller stepped in to take over. Fans grew to love Miller as well, but when Miller left the show, Mansi returned for a short stint. Mansi opted to exit the sudser again, leaving Miller to return to the character (via Soaps in Depth).
While fans appear to like both Miller and Mansi in the role of Abby, Flynn says it's been difficult for him to work with all of the changes.
Billy Flynn gets candid about the revolving role of Abigail on DOOL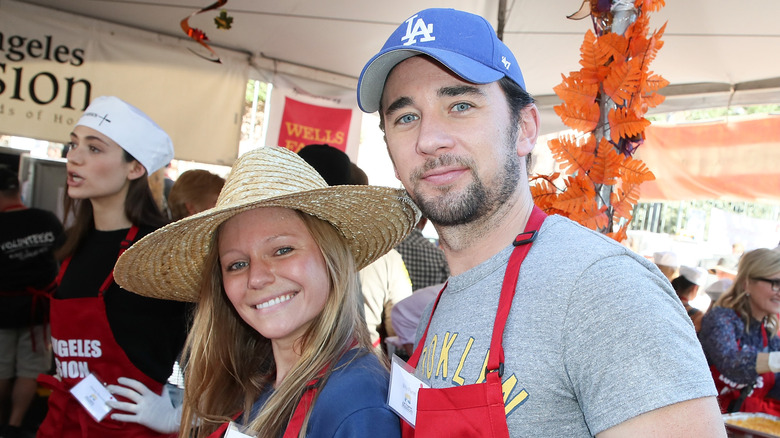 David Livingston/Getty Images
During an interview with Soap Opera Digest in April 2022, Billy Flynn got candid about what it was like to work with both Marci Miller and Kate Mansi, as they swapped out the role of Abigail Deveraux on "Days of Our Lives." Flynn admits that "Chabby" has continued to be a fan favorite because both Miller and Mansi are "amazing" actresses. "They both bring a different energy, and I work really well with both of them. For one reason or another, I just got lucky," the actor added. However, for Flynn, the alternating role has been difficult.
"In the beginning, my take on it was that it was interesting, because the fans had somebody they knew and were comfortable with," Flynn stated. "For me, as an actor, I just wanted to stick with one, because you want to build some story. It's hard to do that when they're both popping in and out. They're different actors, and they're going to be written differently. So you can't really plan for Chad and Abigail when you don't know what's going to be happening with that character," he admitted. Meanwhile, Flynn says he loves working with both actresses, he admits that Miller has become a close friend to him and his wife, Gina.
"DOOL" fans have come to love both actresses in the role of Abby, and would likely be happy with either in the role if it means keeping "Chabby" on the canvas.