The Bold And The Beautiful: What Happened Between Eric Forrester And Sheila Carter?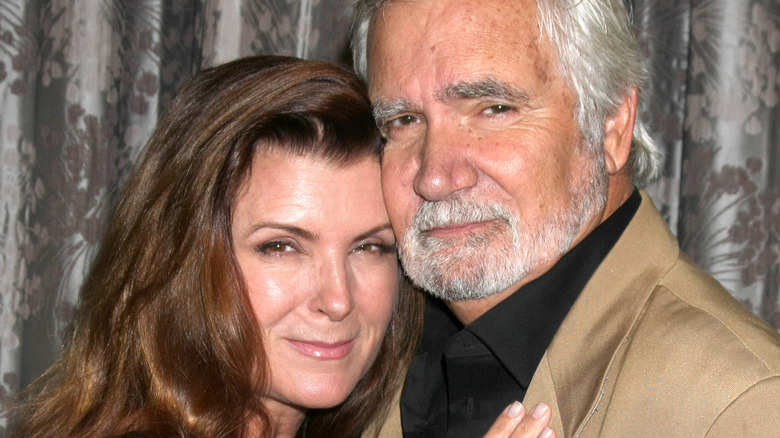 Kathy Hutchins/Shutterstock
Although Eric Forrester (John McCook) is married to a woman who once did some crazy, underhanded, and unhinged things, his love seems to have redeemed her and he and Quinn Fuller (Rena Sofer) have been mainly happily married since 2016, with a rough patch thrown in there in 2021 when Eric was suffering from erectile dysfunction (via Soaps In Depth). One woman Eric's love could not reform was Sheila Carter (Kimberlin Brown), a character who has been terrorizing the characters of "The Young and the Restless" and "The Bold and the Beautiful" off and on since 1990 (via IMDb).
As of this writing, Sheila just shot and killed her own son when she was aiming for Eric's granddaughter, Steffy (via Soaps.com), but the Forrester family doesn't know that yet. It's hard to believe that Eric was once married to this woman and brought her into his home to live as a Forrester considering all she has done to hurt anyone who gets in her way — or who she decides she just doesn't like.
How Sheila ended up in Los Angeles with Eric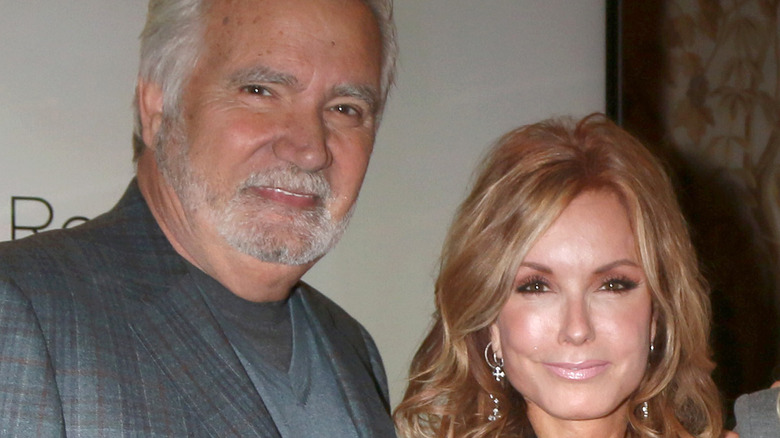 Kathy Hutchins/Shutterstock
After kidnapping Lauren Fenmore's (Tracey E. Bregman) baby on "The Young and the Restless" and trying to pass him off as her own, Lauren discovered the truth and confronted Sheila in a remote cabin that caught on fire. Sheila seemed to perish in that fire, but somehow turned up in fictional version of Los Angeles that "The Bold and the Beautiful" takes place in, where she got a job as both Rick Forrester's nanny and the company nurse for Forrester Creations (via Soaps In Depth). That's where Sheila met Eric just as he was about to divorce Brooke Logan (Katherine Kelly Lang).
Sheila soon became obsessed with Eric and when she learned that Brooke might be carrying Eric's baby, she switched the paternity test results so it would look as if Ridge Forrester (then played by Ronn Moss) fathered Brooke's child instead (via Soaps.com). That left the door wide open for Sheila to become the next Mrs. Eric Forrester.
Eric marries Sheila against family wishes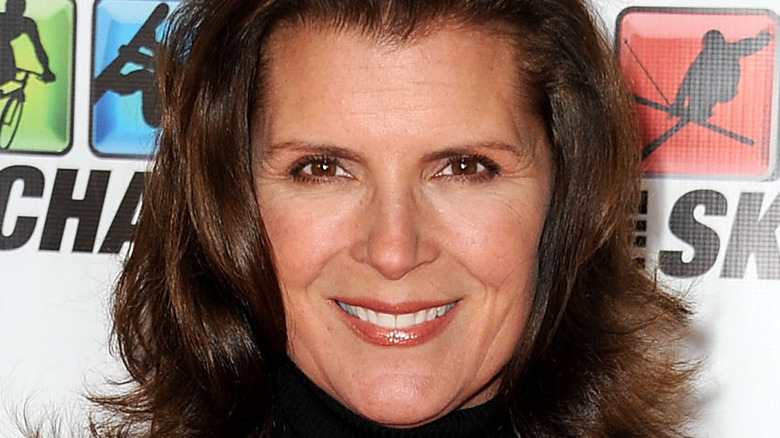 Allen Berezovsky/Getty Images
The Forrester clan wasn't happy when Eric decided Sheila would become his new bride and neither was Lauren Fenmore, who discovered her arch-nemesis was really alive. Lauren traveled to Los Angeles to confront Sheila and reveal her past to Eric. Amazingly, Eric forgave her and married her while his family and Lauren all attended the wedding dressed in black as a protest (via Soaps In Depth).
When Sheila decided a pregnancy was the best way to keep Eric, she had an affair to get the job done. What she didn't know was that Eric recently had a vasectomy so when she told him she was pregnant, he knew the baby couldn't be his and promptly divorced Sheila. This caused Sheila to have a vendetta against the Forrester family for years and in 2002, she changed the course of their lives by shooting Brooke Logan and Taylor Hayes (then played by Hunter Tylo) in one shocking and bloody scene reminiscent of the recent scene where Sheila shot Taylor's grown daughter, Steffy, and her husband, John "Finn" Finnegan, in stunning and gory scene (via Soaps.com).