Eric Close Details The Unique On-Set Experience Of The Mulligan - Exclusive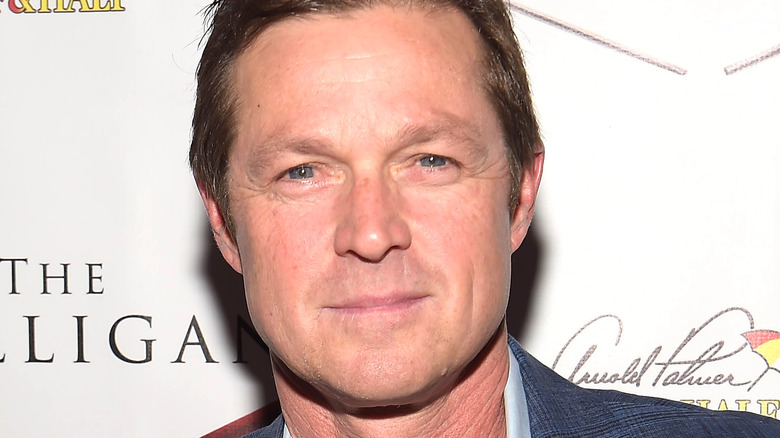 Marcus Ingram/Getty Images
So many of us dreamed of one day becoming a movie star — whether we were putting on shows for our ever-patient parents or practicing award speeches into a shampoo bottle, the desire to be in the biz has been a childhood dream for countless. Some destined talents, like actor and director Eric Close, do actually make it big in Hollywood, and given Close's cheery personality, dedication to the job, and commitment to a fruitful on-set experience, it's no wonder he made such a name for himself among industry professionals. His latest movie, "The Mulligan," is set to play in theaters across the country for two nights only — April 18 and 19 — and ahead of the film's release, Close joined us for an exclusive interview, where he revealed everything from filming amid the pandemic to the movie's greater meaning to what life was like on set.
When we think about a movie set, we might envision the camera crane, the clapper board, and a storied director sitting in one of the iconic folding seats yelling, "Cut!" But thanks to the pandemic, entire processes of the filmmaking experience were altered, and those days of Tinsel Town cinema are long changed. Amid the pandemic, Close and the cast and crew behind "The Mulligan" had to get creative with their timeline and on-set nature — and while days on set didn't look exactly like they used to, the dedicated creators of "The Mulligan" used the film as a very unique learning experience for the most eager among us. In our sit-down with Close, he revealed just how special the "The Mulligan" set was.
Eric Close was joined by a crew largely made up of students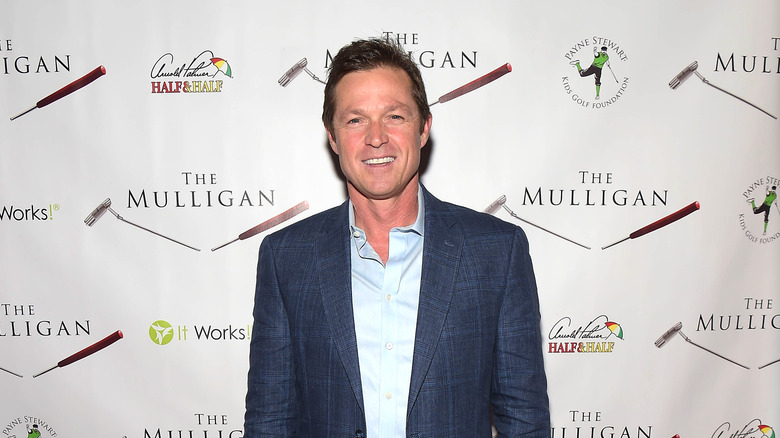 Marcus Ingram/Getty Images
"The Mulligan" movie chronicles the story of Paul McAllister, a dedicated man whose life begins to fray around the edges. Brought back to his greater meaning and purpose through the game of golf, McAllister — played by Eric Close — is joined on screen by actors Pat Boone and Nancy Stafford. But before you think that "The Mulligan" was exclusively made by the storied among the film industry, think again. The creative minds behind the film used the project as a means of learning by doing, and during our sit-down, Close gave us the inside scoop.
"One of the coolest things about production was [that] about 60% of our crew were students from Liberty University," Close told us during our exclusive interview. "They were all juniors and they were the coolest kids, so eager and hungry and wanting to learn, and they got to bounce around from different jobs and parts of the movie." For any film students among our audience, you know that this kind of opportunity is a game-changer.
Close told us that during the production of "The Mulligan," he — a veteran actor with about three decades' worth of experience — got to "hang out" and chat with the eager future filmmakers, all excited to learn during the filming process. "I was getting to live vicariously through them and remembering what it was like when I was in college, going, 'Man, I want to be a part of this business,'" Close told us. "That was pretty fun, and they were a great group of kids, and they worked really hard because they wanted to do a good job and learn."
"The Mulligan" will premiere in cinemas nationwide for two nights only on April 18 and 19. For more information on getting tickets, visit themulliganmovie.com.