Here's How Lizzo Really Feels About Her Upcoming SNL Appearance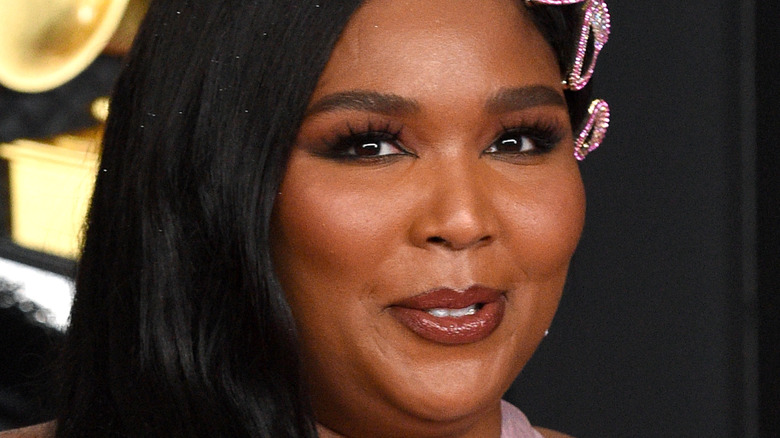 Kevin Mazur/Getty Images
There are few greater honors for those in the entertainment industry than hosting the hit sketch comedy show "Saturday Night Live." Since the show debuted in the 1970s, some of the biggest celebrities have come through the doors of Studio 8H. Hosting the show is such an honor that there is a "Five Timers Club" that celebrates those who have hosted the most (via Time).
Celebrities like Kim Kardashian have gushed that hosting "SNL" is a major professional achievement (via Instagram). However, it's not an easy week. According to Business Insider, while the show airs on Saturday, it takes a week — and a village — to put one episode together. From writing day to set building, a lot of work goes into bringing us our favorite sketch show.
Regardless of how hard the job is, it's something every host looks forward to. Soon singer Lizzo will take on the role, and she has made her feelings about the situation known.
Lizzo is thrilled to be hosting and performing on Saturday Night Live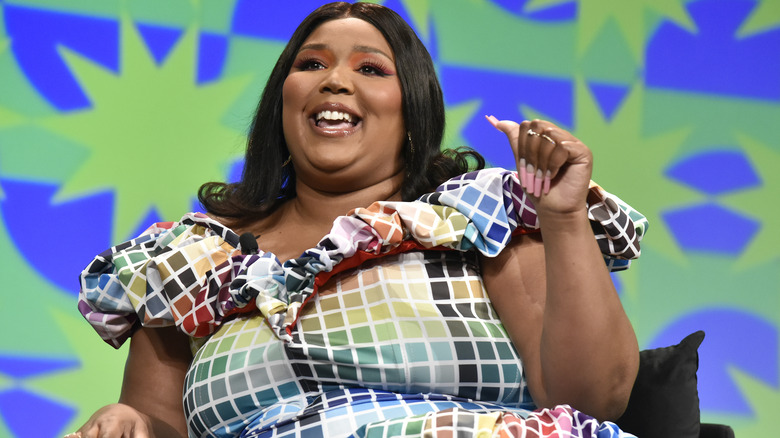 Tim Mosenfelder/Getty Images
Hosting "Saturday Night Live" is a big deal, but so is performing as a musical guest. Sometimes, performers get to do both, and Lizzo is one of those stars. She will be both hosting and performing her songs on the show April 16th (via Deadline).
It'll be a big night for Lizzo who will be working throughout the show's entire hour. However, she isn't intimidated by the task at hand. She recently took to Twitter to gush about how excited she is. "I'm in NYC about to host & perform on SNL... This ain't even bucket list... This is beyond my dreams. I'm shaking," she wrote.
The "Rumors" star continued the conversation with her fans on Twitter by asking about what the episode should look like. "What kind of sketches y'all wanna see me do?" she wrote. One fan responded: "A dating show where you're the contestant and ... when they pan to the three men vying for your attention ... It's Chris Evans, Harry Styles, and a member of BTS." You might remember that TikTok was obsessed with Lizzo and Evans having a baby for a while last year.
Lizzo joins the likes of Lady Gaga, Billie Eilish, and Harry Styles, who have all performed and hosted "SNL" on the same night (via Entertainment Weekly).