The Home Edit's Joanna Teplin Shares Update On Clea Shearer's Breast Cancer Diagnosis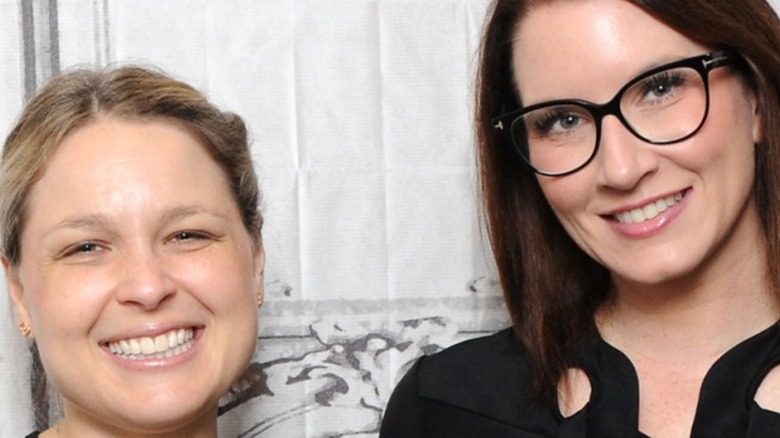 Desiree Navarro/Getty Images
There is no one tighter than best friend duo Joanna Teplin and Clea Shearer. Since its premiere, the "Get Organized with the Home Edit" stars have teamed up to transform celebrity spaces (and our quarantine binge list). The addictive show only scratches the surface of the work that Teplin and Shearer do together behind the scenes as business partners and co-founders of The Home Edit — the company behind the hit series.
On April 6, 2022, Shearer shook the organization world when she revealed her Stage 2 breast cancer diagnosis in an Instagram post. She opened up about her experience of being unable to book an immediate appointment with her obstetrician after finding a lump, and her scary journey from a mammogram at her primary doctor's office to an emergency triple biopsy. Shearer also shared her decision to get a double mastectomy and stressed how important being transparent was to her. Shearer told People that Teplin and actress and former client Christina Applegate — who also underwent a double mastectomy after her breast cancer diagnosis — showered her in a wave of support.
Now, Teplin is showing her support in a big way.
Teplin confirmed that Shearer is recovering from her surgery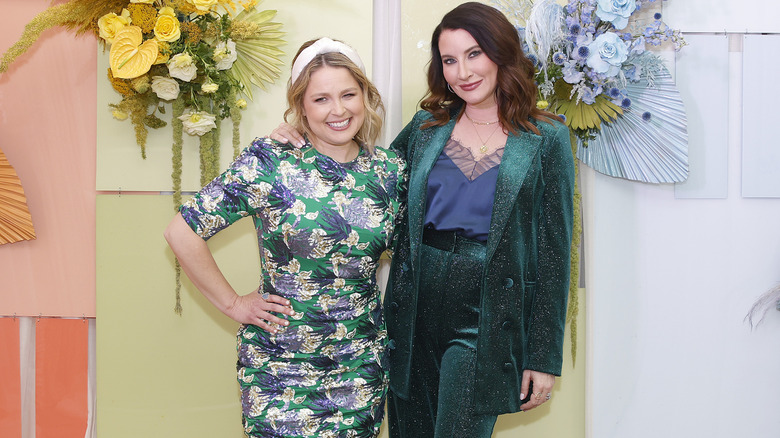 Katie Kauss/Getty Images
In an April 11 interview with TODAY, Joanna Teplin updated fans on Clea Shearer's current health status. Teplin confirmed that Shearer was recovering from her April 8 surgery. Teplin also commented on Shearer's initial struggle with getting an appointment and commended her friend and business partner for her strength and for always advocating for herself.
The "Get Organized with the Home Edit" star also told the outlet that Shearer's openness and honesty would have a lasting impact on fans. "Thank God she's such an advocate for herself and she is now becoming an advocate for so many others to self-test and be aware from the start," Teplin stressed. Prevention listed cervical and breast cancers as the top two cancers impacting women and emphasized how crucial early screenings are. In Shearer's April 6 Instagram post, she carefully highlighted the fact that she does not have a family history of breast cancer, underscoring the importance of early detection regardless of medical history.
Teplin told TODAY that Shearer doesn't take her platform for granted, and is intentionally using her social media following to raise awareness. "She felt like if she could do this for anybody and it could be there's something to show for this horrible thing that she has to go through, then it was all worth being public for," Teplin explained.