Why Viewers Are Calling Out The CMT Music Awards For This Glaring Double Standard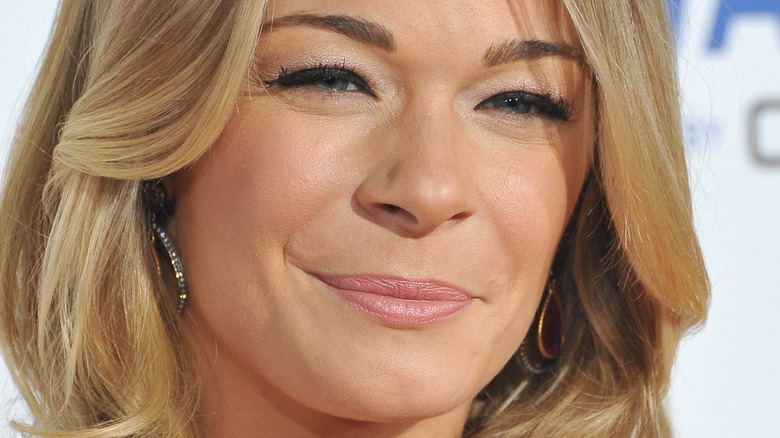 Featureflash Photo Agency/Shutterstock
The 2022 CMT Awards faced some roadblocks. It started when co-host, Kelsea Ballerini, tested positive for COVID-19 and couldn't make it to the show (via AP News). She did host virtually from her home, though.
Her co-host, Anthony Mackie, shared, "I know all of you were looking forward to seeing Kelsea Ballerini out here tonight on the stage, but she's a little under the weather," adding, "But just like the NFL has backup QBs, here at the CMA Awards, we have backup KBs." By backup KB, Mackie meant his assistant in-house host, Kane Brown.
While Ballerini may have been absent from the ceremony, there was another female country star in the audience who hasn't been involved in the industry nearly as much as she used to be — singer and songwriter LeAnn Rimes. After she won "The Masked Singer," many fans where wondering what happened to LeAnn Rimes after being reminded of why she was so famous for so long — her extreme talent (per Entertainment Weekly). However, personal life drama got in the way of Rimes' success, but now, fans are calling it a double standard.
Other country music stars haven't been treated the way Rimes has despite the same scandals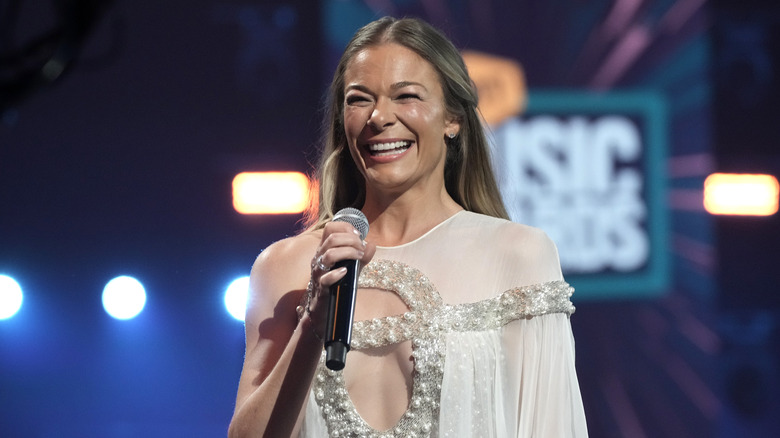 Jeff Kravitz/Getty Images
LeAnn Rimes went from being a country starlet to being forced out of the industry due to a scandal. According to Us Weekly, she was involved in a cheating incident with her now-husband, Eddie Cibrian. The pair have been happily married for over a decade now, but the drama ruined two marriages and put a dent in her career.
At the time, Rimes was married to Dean Sheremet, while Cibrian was also married to "The Real Housewives of Beverly Hills" star Brandi Glanville. The scandal left Rimes uninvited from many country music events.
There seems to be a double standard here, as pointed out by a fan on Twitter when it comes to who doesn't get invited to country events for cheating and who still does. The fan wrote, "Bout d**n time y'all let LeAnn back around since JA did the SAME IF NOT WORSE but y'all blackballed this hella talented woman for ages for cheating."
She was of course referencing Jason Aldean, who cheated on his first wife with his now-wife, Brittany Kerr (via Distractify). While Aldean never faced persecution for his cheating scandal, Rimes had been practically removed from the industry.