Are The CMTs Trying To Create Drama Between Miranda Lambert And Carrie Underwood?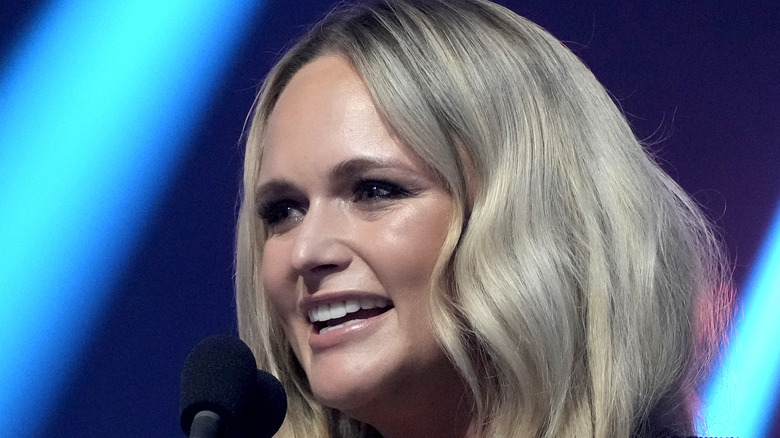 Jeff Kravitz/Getty Images
Country music is no stranger to feuds. The industry has seen several infamous battles between its biggest stars (via The Boot). Famously, The Chicks singer, Natalie Maines, took issue with Toby Keith's song "Courtesy of the Red, White and Blue (The Angry American)," while America's sweetheart, Dolly Parton, notably faced a battle with her former singing partner, Porter Wagoner.
One of those feuds, according to Fox News, united singing powerhouses Carrie Underwood and Miranda Lambert. Singer Eric Church once said in an interview that if you became famous on a reality talent show, you weren't actually a star.
He said, "Honestly, if Blake Shelton and CeeLo Green f—ing turn around in a red chair, you got a deal? That's crazy. I don't know what would make an artist do that. You're not an artist." Lambert shot back, "Thanks Eric Church for saying I'm not a real artist. Or Kelly Clarkson, Carrie Underwood, and Keith Urban."
Now, however, there seems to be drama between Lambert and Underwood, though fans aren't exactly buying it.
A fan on Twitter caught that the CMTs were trying to stir the pot between the singers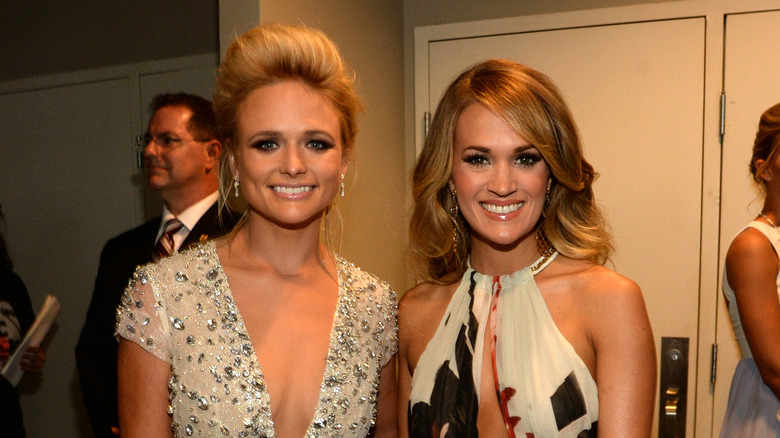 Rick Diamond/Getty Images
Fans believe that the CMT Music Awards were creating drama where it doesn't exist between singers Miranda Lambert and Carrie Underwood. One fan noted on Twitter that whenever an award was won by one of the stars, the cameras would pan over in an attempt to create drama.
The fan wrote, "My favorite thing about the #CMTAwards is no matter how many times Miranda Lambert wins, the production time cannot resist putting a camera on Carrie Underwood's initial reaction. I'll never understand why they do it, but I also hope they never stop doing it."
However, most fans weren't buying the idea that the two don't get along. According to Showbiz Cheat Sheet, the singers are actually good friends. The pair rose to fame around the same time, bringing them closer together.
They even once performed at the CMT Music Awards together, proving that these two work closely together and seem to get along great (via Music Mayhem Magazine).