The Party Seems To Have Started Early For This CMT Music Award Presenter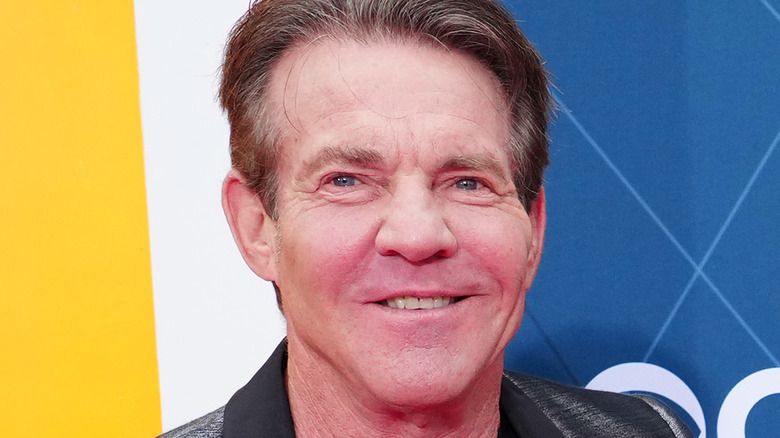 Jeff Kravitz/Getty Images
Plenty of presenters and musicians seemed to be in a celebratory mood during the Country Music Television (CMT) Awards Monday night, and at least one admitted to being tipsy in her acceptance speech. When Maddie & Tae won the award for best duo, Maddie Font claimed the award live while her partner Tae Kerr watched from a video feed at home. "I've been drinking wine. God knows me," Font admitted with a laugh, prompting some viewers to take to Twitter and question her acceptance speech. However, it was a presenter that caused social media users to question when the party really started.
When actor Dennis Quaid took the stage in a black and gray shiny suit halfway through the broadcast, he prompted some viewers to question if he'd been drinking, too. One Twitter user asked, "Am I wrong or is Dennis Quaid drunk as s**t?" While Quaid was all smiles on stage, the actor has a history of addiction he's been open about in past interviews, including one with Meghan Kelly, according to Fox News.  
It's not the first time he's been accused of appearing drunk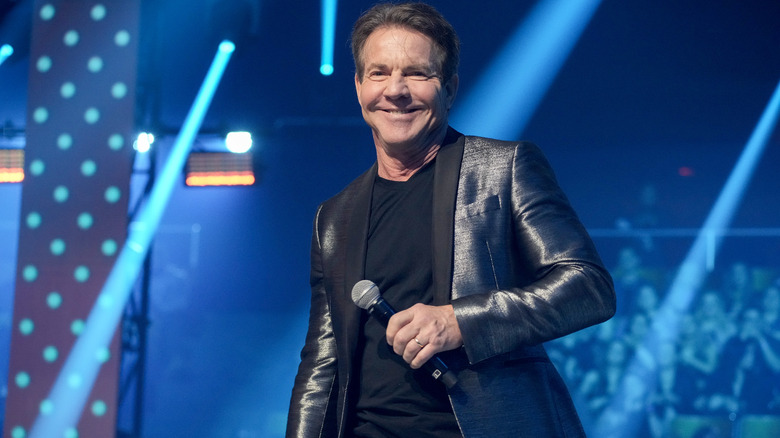 Jeff Kravitz/Getty Images
According to The Sun U.K., actor Dennis Quaid convinced some viewers of a talk show he was drinking heavy alcohol during a live TV interview in 2017. Some took note that the star of such films as "The Big Easy," "The Parent Trap," and "A Dog's Purpose" kept drinking from a glass during his appearance, although the report also pointed out all of his responses were coherent, just as they were during the CMT Awards Monday night. 
The 68-year-old actor appeared on the red carpet before the awards show with his wife, Laura Savoie (via Fox News). In a video posted on the CMT website, Quaid explained that he has a gospel album releasing in October that will feature collaborations with legendary music groups The Oak Ridge Boys and The Jordanaires. "I wrote half the songs," Quaid said. "Half the songs are stuff I grew up with in the Baptist church."
Whether or not Quaid had started partying early, Maddie & Tae's Maddie Font made it clear she was ready to keep the party going in a video posted to CMT's Twitter account with the caption, "Y'all taking home a #CMTAward is definitely worth a party!"