Rachel Maddow Makes Some Massive Changes To Her Talk Show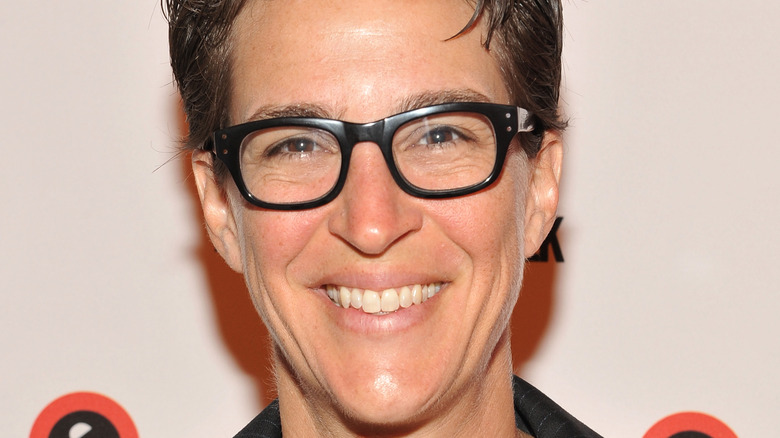 D Dipasupil/Getty Images
On April 11, 2022, Rachel Maddow returned to her eponymous news show on MSNBC, sharing an update about her status with the network and her upcoming plans.
In August 2021, Maddow announced a new deal with the cable news network that would take her away from hosting the daily primetime show, which she'd been doing since 2008. Instead, her new contract had her eventually hosting a weekly news show and working on other projects for MSNBC (via Variety).
Then, on Jan. 30, 2022, Maddow shocked her staff and viewers when she announced that she was taking a break from her talk show to focus on a new movie being made by Ben Stiller and Lorne Michael, based on her hit podcast "Bag Man," according to The New York Times. Her last official show was on Thursday of that week, but she did help host the network's State of the Union coverage in March.
When Maddow officially returned to her perch in April, she had more news to share with her audience.
Rachel Maddow's time at MSNBC is in flux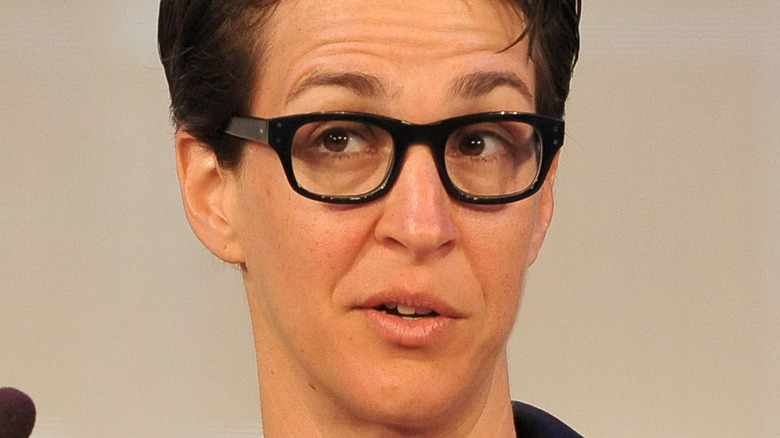 D Dipasupil/Getty Images
When Rachel Maddow made her big comeback to "The Rachel Maddow Show," she announced that she loved her hiatus but that it would be the only one she'd be taking, despite having other projects in the works. 
However, that doesn't mean she's back at the host desk on a daily basis — the way viewers have been used to for 14 years. Instead, she will have an interesting schedule, which she admitted could change at any time.
"So, here's the plan," Maddow said as she explained her new schedule to fans. "I'm back. I'm going to be here all this month, Monday through Thursday nights. Now, for big news events, for things like the lead-up to the election, I will, of course, be here more than that. But that is the general plan ... Then, starting next month, starting in May, I will then be here weekly. I'm going to be here on Monday nights."
While there is no word on who will host the 9 p.m. EST hour the other four days of the week, Ali Velshi covered for Maddow in her absence, broadcasting from war-torn Ukraine and its bordering countries. According to the Associated Press, MSNBC's ratings took a hit during Maddow's absence and Velshi's shows from overseas.