Body Language Expert Weighs In On Camilla And Harry's Past Interactions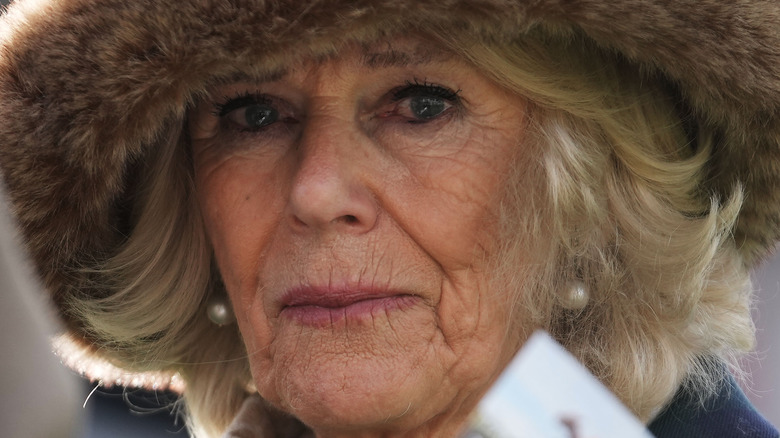 Christopher Furlong/Getty Images
Camilla Parker Bowles came into the royal family under somewhat strained circumstances after the passing of Princess Diana. For years, it was rumored that Camilla and Prince Charles had reportedly conducted an affair while Charles was married to Diana (via Cosmopolitan). So, how do Prince William and Prince Harry really feel about Camilla given her complicated relationship with their mother and father? Recently, body language expert Judi James discussed the matter directly (per the Daily Mail). In particular, James focused on Harry's relationship with his stepmother.
First, James touched upon Camilla and Prince Charles' wedding day, saying, "This was a tense affair all round." She added, "Harry seems to avoid going beyond the levels of polite duty. His brow is furrowed, and his smile is non-existent, when his signature way of communicating at these events was always with humor" (via the Daily Mail).
James then studied Harry's mannerisms during the Royal Air Force centenary. "At this point, the signals of alienation are much more marked, along with Harry's signals of distress. This is now a man seen looking worried or haunted, rather than a man creating and enjoying the fun," James said. During the christening of Harry's son, Archie, several years later, James stated that Camilla's thumbs were in the shape of a steeple, adding, "That is often a sign of inner tension or anxiety." 
Through her observations, James has deciphered many hidden messages in both Harry and Camilla's behavior toward one another.
The tension between Camilla and Harry may only increase after the prince releases his new book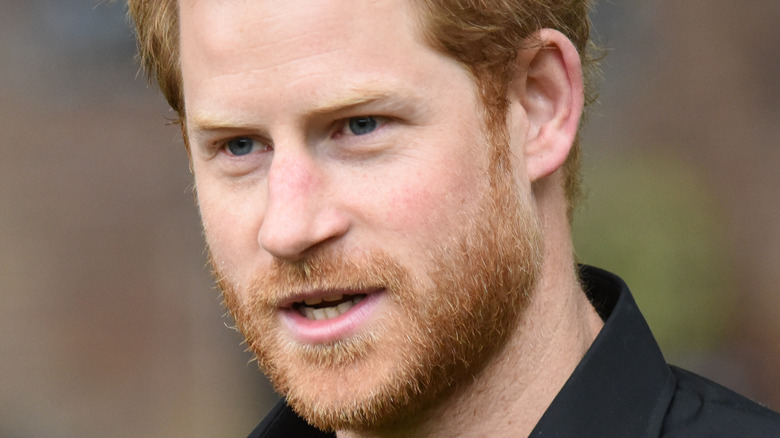 LINGTREN.COM/Shutterstock
Of course, tension has seemingly continued to grow within the British royal family over the last few years beyond Prince Harry's supposed relationship with Camilla Parker Bowles. Harry and his wife, Meghan Markle, stepped away from their official duties and moved to the United States, which created an initial rift that was reportedly deepened following their tell-all interview with Oprah Winfrey. Now, more secrets — including those focused on Camilla, Duchess of Cornwall, — may soon be revealed.
Reportedly, Harry is putting out a memoir this year, and a source spoke with The Mirror about the undertaking. "He's got a multi-million-pound book deal, and he's keeping a lot of his opinions for that," the source revealed. They went on to share what can be expected from the book, saying, "It will be a really intimate take on his feelings about his family and what has gone in the breakdown of the relationship." This may include new details about Harry's opinion of Camilla and where they currently stand in their relationship.
Harry's feelings supposedly weren't well-received by every member of his family after he shared extensive details during his conversation with Winfrey last year. Allegedly, that was just the beginning, as the insider added, "Just wait for the book to come out because that will shake the monarchy to the core."