How The Apr 16 Full Moon Will Affect You If You're A Pisces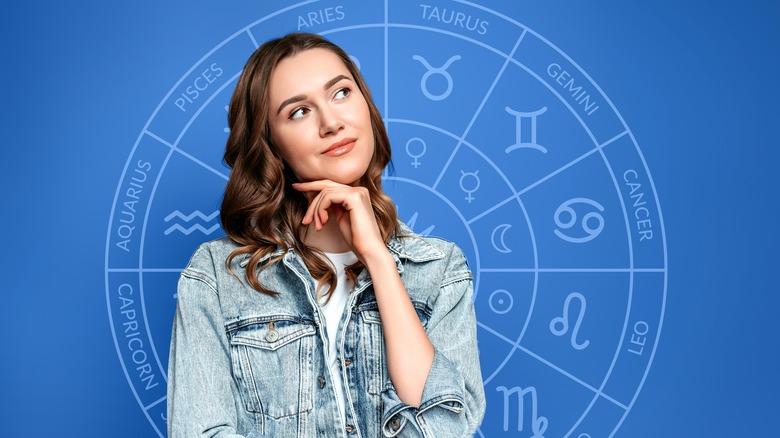 E.Va/Shutterstock
The full moon on April 16 may come with the release of anything that is causing stress and tension in your life, per Forever Conscious. The lunation, which falls under the sign of Libra, is said to bring a feeling of letting go of whatever is weighing on you, and allow you to figure out how to change the situation so that you find some inner peace in your life. The outlet suggests that the full moon's energy will likely be felt for days leading up to the lunation and days after.
As April's "Pink Moon" lights up the night sky, it's also the opportunity for many to create a fresh start for themselves. "Spring is the best time of year to set New Year's resolutions for ourselves, as it synchronizes with the new life that is beginning to bloom. [The pink moon] is a great time to fully release negative thoughts or relationships that do not have space in our 'new life' that is starting to unfold," astrologer Jane Allison tells PopSugar.
If you're a Pisces, the full moon may bring you plenty of good vibes and creative energy.
The full moon is bringing good vibes to Pisces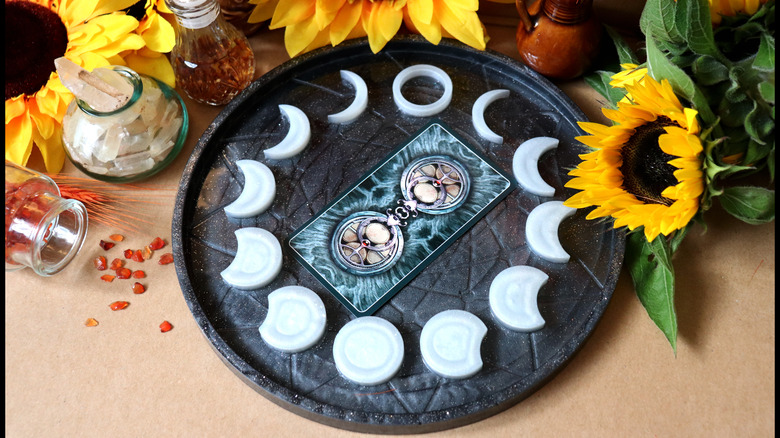 Nakaya/Shutterstock
If you were born under the sign of Pisces (February 10 – March 20), things may be going great for you at the moment, per Bustle. The outlet suggests that Pisces have been feeling wonderful and tapping into their creative side, which will be accelerated by the full moon on April 16. These good vibes may also be perfect for heating up your love life as well, so if you have a significant other, the full moon may be a good opportunity to explore a little romance. If you're single, you may want to think about trying to meet someone during a night out, a mutual friend, or even a dating app.
According to Elite Daily, Pisces may really be feeling themselves this month, and those feelings can help you to raise your confidence level and translate into other areas of your life such as your career or family. Don't be afraid to be yourself and show people who you truly are. In addition, communication could be key to really being your authentic self.
Pisces should be open and honest during the full moon on April 16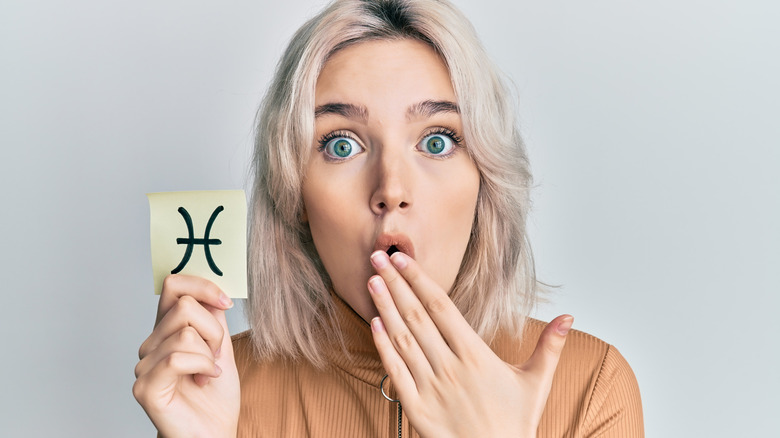 Krakenimages.com/Shutterstock
According to Woman and Home, the full moon on April 16 may also expose the vulnerable side of Pisces. While this can seem a bit scary or uncomfortable, revealing whatever it is that you've been carrying with you will likely help you move past it and be a happier version of yourself in the process.
PopSugar notes that emotions could run high during the time of the full moon, and Pisces should embrace whatever it is that they're feeling. "Feelings might be strong during this moon cycle, but it is highly beneficial for you to allow yourself to feel all the feels," astrologer Jane Allison says, adding that it may also be time for Pisces to get rid of some baggage. "It might not make a lot of logical sense, but likely you need to purge something you've been hanging on to for far too long."
It appears that Pisces has a very productive, yet emotional month ahead of them. However, it seems that the benefits will outweigh the detriments.