How The Apr 16 Full Moon Will Affect You If You're An Aquarius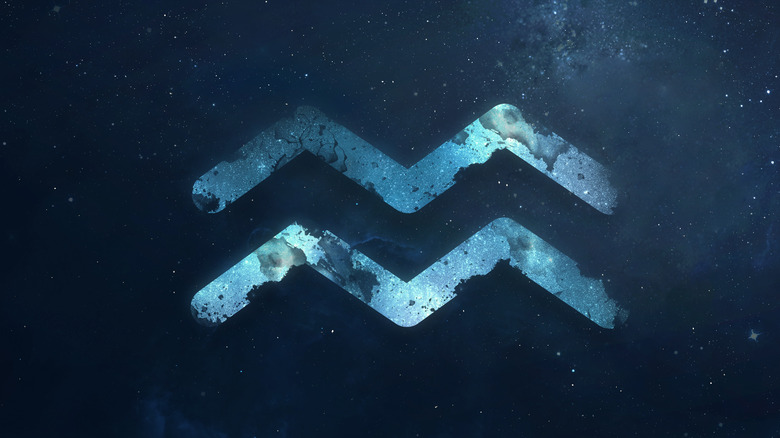 Dima Zel/Shutterstock
The full moon on April 16 falls under the sign of Libra. The lunation is called the Pink Moon because of the flowers that bloom in North America around this time of year, per Farmer's Almanac. When the moon is in Libra, it encourages many members of the zodiac to think about relationships and communication with the people closest to us (via Woman and Home). This month's full moon is set right in the middle of the new moon that occurred on April 1 and the new moon that will appear on April 30, Moon Giant notes. 
According to Bustle, those who like to manifest and practice other moon rituals will get help from the full moon as it will aid in visualization. This could prove to be a good time to think about your future goals, whether personal or professional, and play out scenes from the life you want in your mind as a way of attracting them to you.
For those born under the sign of Aquarius, you may want to use manifestation as the full moon will be all about planning and achieving your goals.
Aquarius may want to seek advice during the full moon on April 16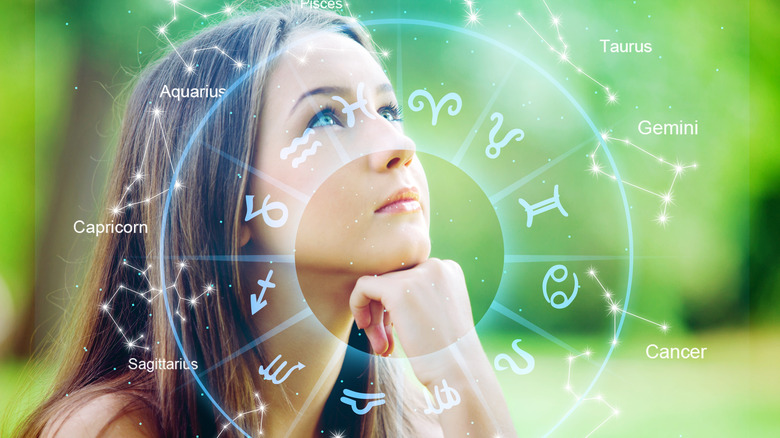 Billion Photos/Shutterstock
According to Bustle, if you're an Aquarius (born between January 20 and February 18), you may feel pulled to really reflect on your future goals and plans during the full moon on April 16. The lunar event will help you highlight what you want out of life, and figure out how to achieve that. So you may want to sit down with a paper and pen or your favorite planning app so that you can create a list of goals and the steps that you'll need to get to where you want to be.
Meanwhile, Woman and Home note that Aquarius is known for having a good balance between being practical and reaching for the stars. Use those traits to dream big when it comes to your aspirations. In addition, although it may be hard for you to take advice or hear someone else's opinion about your life, now may be the time to seek out outside knowledge and get another perspective on whatever is weighing on your mind.
Aquarius should seek knowledge and adventure during the full moon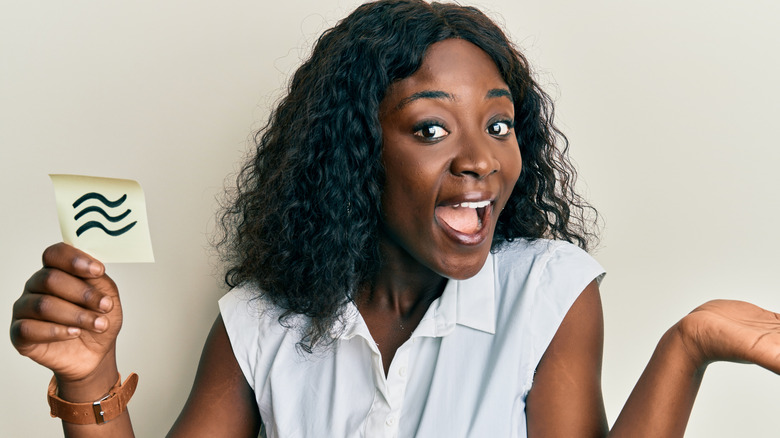 Krakenimages.com/Shutterstock
For Aquarius, April 2022's full moon may have you feeling inspired to grow and learn. So, as you're setting your big goals for the future, understand that it may take you a while to get there. There may be some things you'll need to learn in order to achieve your dreams (via PopSugar). So if that means enrolling in a class, or simply finding a mentor who can answer your questions, don't hesitate to make that investment in your future. "Make strides in learning something entirely new or allowing your consciousness to be expanded in some way," astrologer Jane Allison tells the outlet of the water sign.
Elite Daily adds that Aquarius should step outside of their comfort zone in order to embrace something different during the full moon on April 16. Enjoy the world a bit, and go on an adventure that you'll never forget. It will help you discover yourself and what you want from life going forward.
It seems that Aquarius may be looking at a lot of personal growth this month, and they should be excited for the good things to come.