How Did The Princess Gina Storyline Work Out On Days Of Our Lives?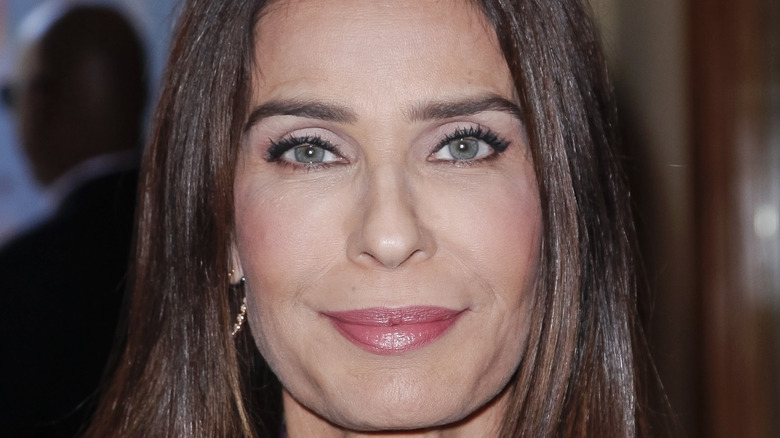 Tibrina Hobson/Getty Images
"Days of Our Lives" has created some iconic soap opera villains over the years, but none better than that of Stefano DiMera (Joseph Mascolo). Since the moment that Stefano stepped foot in Salem, he was eager to cause trouble and exact revenge on the Brady family. Stefano has been responsible for everything from Marlena's demonic possession to his daughter Lexie Carver's baby switch drama. One way that he carried out his devilish plans was by brainwashing multiple characters so that they would do his bidding (via Soaps). Over the years, Stefano brainwashed many Salem citizens, including Hope Brady (Kristian Alfonso).
Stefano stole years of Hope's life away from her by brainwashing her to believe that she was someone else, a woman named Princess Gina. The storyline has been mentioned many times over the years and has been revisited a few times throughout the decades. Most recently in 2019, when Hope was again turned into her alter-ego in order to cause trouble, per Soaps in Depth. But, what is the complicated story behind the Princess Gina storyline on "DOOL?"
Who is Princess Gina on Days of Our Lives?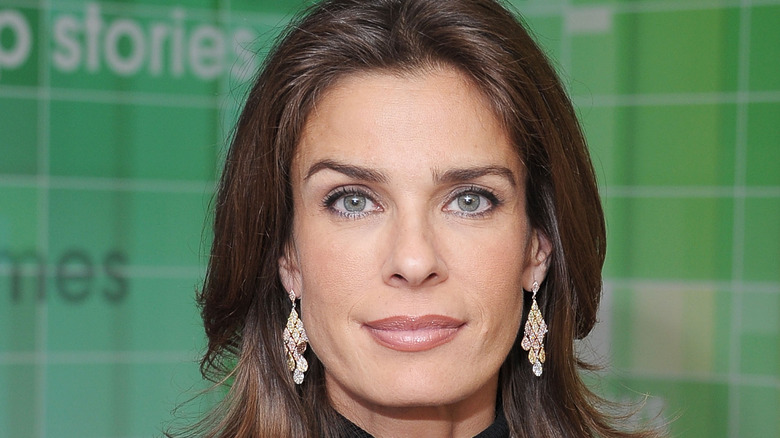 Michael Loccisano/Getty Images
Viewers who watched "Days of Our Lives" back in the 1980s will remember that Princess Gina Von Amberg was an artist and thief who helped Stefano DiMera steal priceless works of art. Gina was in love with John Black (Drake Hogestyn), who was brainwashed to be Stefano's pawn at the time (via Soaps in Depth). When Gina ran away from Stefano, he decided to use her doppelganger, Hope Brady, as her replacement, per Soap Central. 
However, when Stefano and Hope arrived in New Orleans to carry out their art stealing plan, the real Princess Gina captured them (via Soaps). She had plastic surgery to make herself indistinguishable from Hope and then headed to Salem. While in Salem, everyone believed Gina to be Hope, and she set her sights on getting John back. When she realized that John would never leave Marlena Evans (Deidre Hall), Gina then began a relationship with Bo Brady, who believed her to be the love of his life, Hope.
Once it was revealed that Hope was Gina, Bo and company began the search for the real Hope.
Gina returned to cause trouble years later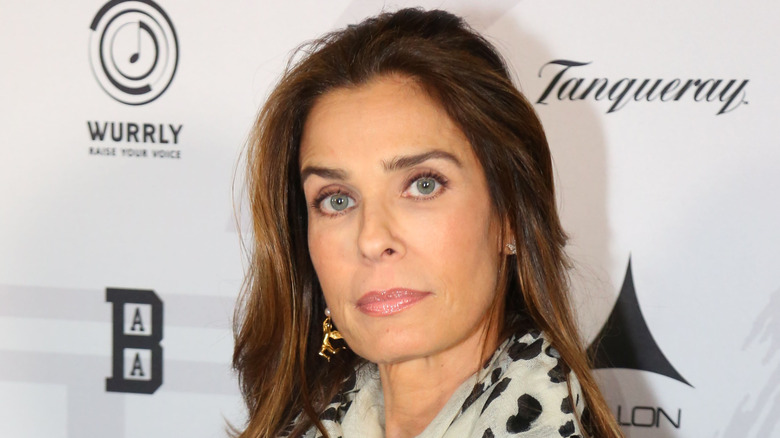 Liliane Lathan/Getty Images
Once it was discovered that Princess Gina had been impersonating Hope Brady, "Days of Our Lives" fan favorites such as Bo Brady and John Black quickly went to rescue the real Hope. They eventually tracked her down and saved both her and Stefano DiMera from Gina's imprisonment (via Soaps).
In 2012, Stefano reactivated Hope's brainwashing and turned her back into Princess Gina so that he would help her retrieve a priceless item that was stolen from him. In 2019, after Stefano's death, his right-hand man Dr. Rolf implanted a chip that sent Hope back into Princess Gina mode yet again, per Soaps in Depth.
However, Rolf not only brought back Gina, but also brought back Stefano when he implanted a chip with the DiMera patriarch's essence into Steve Johnson's (Stephen Nichols) brain. During that time, the pair planned to break up John and Marlena so that they could have them for themselves. The plan backfired and both Steve and Hope eventually returned to their normal state of mind (via Soaps in Depth).
The story of Princess Gina may be a complicated one, but many "DOOL" fans haven't minded seeing the wacky drama unfold over the years.