Gilbert Gottfried Took A Firm Stance On Will Smith And Chris Rock's Oscars Controversy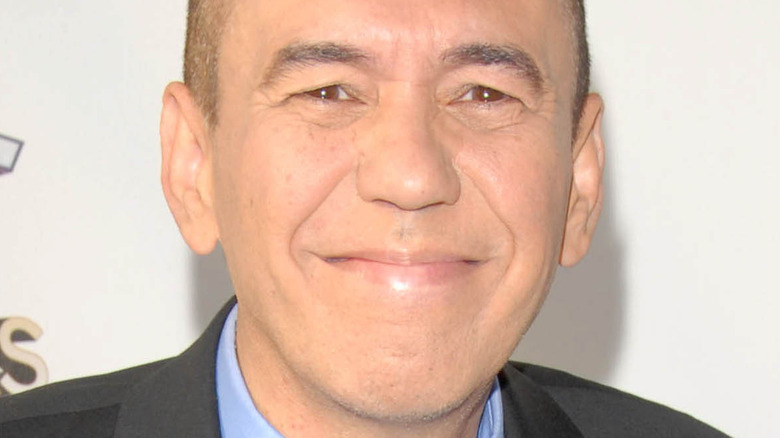 s_bukley/Shutterstock
The news of Gilbert Gottfried's death hit the world hard. Gottfried had a voice and smile that could cheer anyone up in even the most troubling times. From his movies to his incredible commentary, there was something special about him. Even amidst his battle with Recurrent Ventricular Tachycardia due to Myotonic Dystrophy type II, Gottfried was keeping people's spirits bright. 
Gottfried's family shared the news of his death on April 12, 2022 via Twitter. "We are heartbroken to announce the passing of our beloved Gilbert Gottfried after a long illness," the statement read. The actor and comedian will be greatly missed, but, in true Gottfried form, his family doesn't want the tears to last for long. "Although today is a sad day for all of us, please keep laughing as loud as possible in Gilbert's honor," they concluded. 
The quirky-voiced comedian is leaving many jokes behind for the world to keep laughing at. Before he passed, he even had something to say about the infamous Chris Rock and Will Smith slap.
Gilbert Gottfried wasn't impressed with Chris Rock's joke
It seems like everyone in the world heard Will Smith slapped Chris Rock at the 2022 Academy Awards. Even if you only heard the slap secondhand, there's a good chance you have an opinion on it. Tensions were high, friendships were questioned, and Will Smith even got banned from the Oscars for ten years as a result of it (via BBC). Needless to say, it was a cultural moment, but Gilbert Gottfried found a way to make the world crack a smile, even in the tough situation. 
"Which is the worst crime? Chris Rock being physically assaulted or Chris Rock telling a joke?," Gottfried posted on his Twitter. While the tweet seems a bit brutal, it accompanied a photo of him and Rock together smiling, so it's clear that this was a joke. It may even be a better joke than what Rock told, but who are we to judge? 
It only makes sense that Gottfried would weigh in on such a controversial moment. The actor and comedian was definitely never one to shy away from polarizing moments. Heck, he even mocked cancel culture itself, telling the New York Post, "It's as if the whole world is your wife. You apologize 24 hours a day, whether you did something wrong or not."
Whether you loved his jokes or loved to hate them, Gilbert Gottfried will be greatly missed by many.