The Real Story Behind Finn's Parentage On The Bold And The Beautiful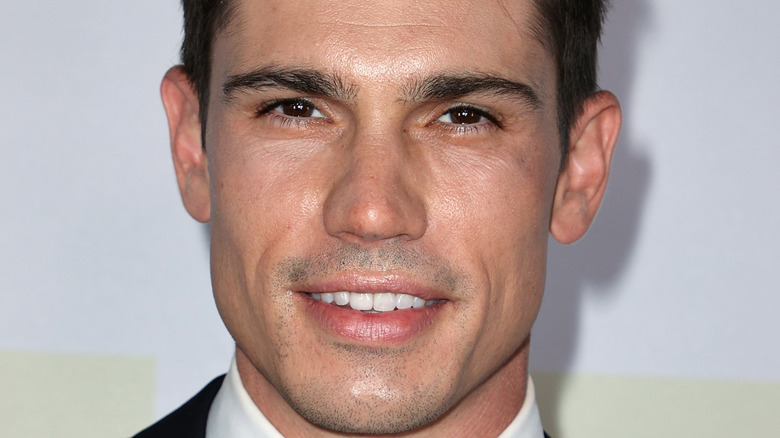 Kevin Winter/Getty Images
When Dr. John "Finn" Finnegan (Tanner Novlan) first met Steffy Forrester (Jacqueline MacInnes Wood) on "The Bold and the Beautiful," he seemed like the perfect man — and also a man without a past. Steffy and Finn's relationship moved quickly and she was engaged to him and had his child by the time she learned he was adopted, according to Soaps.com. And even his adopted parents seemed too good to be true. Jack (Ted King) and Li Finnegan (Naomi Matsuda) were the perfect pair and Finn seemed to have an idyllic childhood and life (via Entertainment Weekly).
When Steffy walked down the aisle to marry Finn, it didn't even feel like a soap opera because there was so little conflict in their romance. They even got through the ceremony without a hitch. Then came the reception which brought with it a whole new can of worms in the form of Finn's birth mother, a character CBS soap fans have been watching off and on for more than 30 years. That's where Finn's life finally started to get messy, like a good soap opera life should.
Sheila Carter gave birth to Finn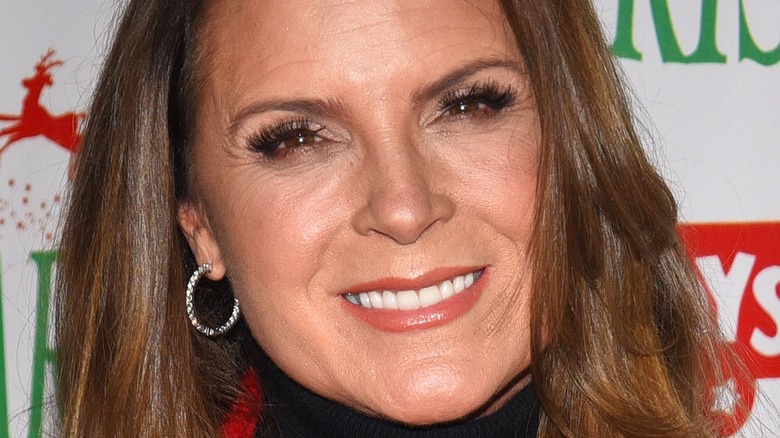 Michael Mattes/Shutterstock
As Finn went to take a call in another room in the Forrester mansion, a woman appeared before him and told him she was his birth mother, according to Michael Fairman TV. That woman was none other than Sheila Carter (Kimberlin Brown), an unhinged character who began her reign of terror on "The Young and the Restless" in 1990 and took her show on the road to "The Bold and the Beautiful" a few years later (via IMDb). Since then, Sheila has been off and on both shows, causing untold horrors wherever she goes. Even fans are ready to see Sheila Carter go from the soap world. 
That's why poor Steffy was horrified when she learned she just married Sheila Carter's son. This was the same woman who shot her mother, Taylor Hayes (then played by Hunter Tylo), when she was a child, allowing her to believe that Taylor was dead. She immediately told Finn if he wanted to be married to her, he could not have a relationship with this woman (via Soaps In Depth). Still, Finn wanted to get to know his birth mother and find out who his biological father was.
Finn's father was the father he always knew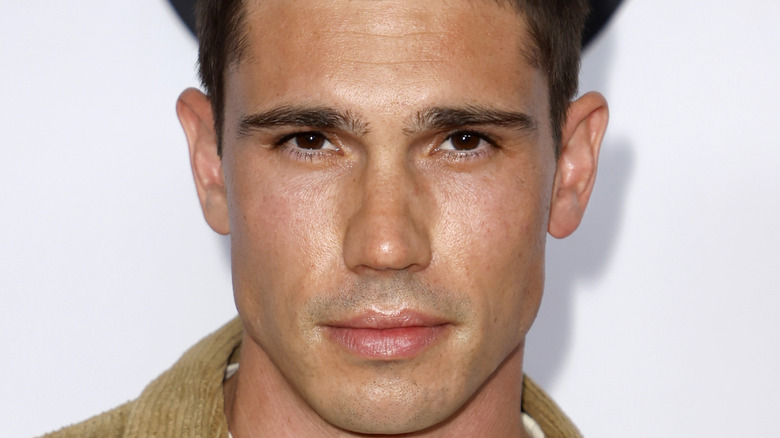 Frazer Harrison/Getty Images
Eventually, the truth about Finn's entire parentage came out when his adoptive father, Jack, was forced to admit he was really his biological father, according to Soaps In Depth. He had an affair with Sheila years ago when she was in no position to care for a child, so he convinced her to give him the baby and he presented Finn to his wife as a baby boy they could adopt. Li was shocked that her husband cheated, but forgave him, and Finn seemed satisfied with how he came to be.
The problem was the woman who brought him into the world eventually became the woman who took him out. No matter how many times Sheila tries to reform, she just can't seem to do it. So, when it looked like Steffy was about to reveal that Sheila was the one who made sure Brooke Logan got drunk on New Year's Eve, she held a gun on her. However, Finn jumped in her way and the bullet landed in his chest, killing him (via Soaps In Depth). With a mom like that, it's no wonder Jack kept the truth from his poor, late son for years.