Is Mama June Trying To Fight Pumpkin For Custody Of Alana Thompson?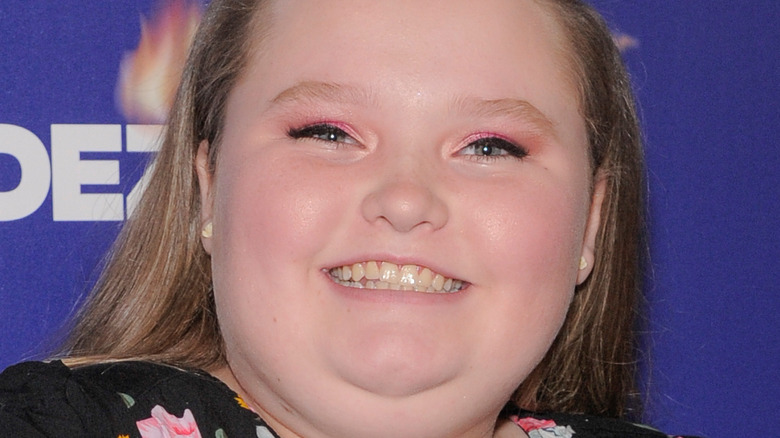 lev radin/Shutterstock
In just a few short years, the family who proudly displayed their redneck lifestyle on "Toddlers & Tiaras" and "Here Comes Honey Boo Boo" has become less entertaining and more like a train wreck. "Honey Boo Boo," which featured former child pageant star Alana Thompson, was abruptly canceled following reports that her mother, Mama June Shannon, was dating a registered sex offender (via TMZ). 
Mama June tried to reinvent herself through bariatric surgery in a new series, "From Not to Hot," but once again, her personal choices were her downfall. She and her next boyfriend, Geno Doak, fell into a black hole of drug addiction that cost them nearly $1 million and ended in an arrest on possession charges in 2019, per The US Sun. June lost custody of Alana, who has been with one of her sisters, Lauryn "Pumpkin" Efird.
Having avoided jail time, June entered rehab and has worked to stay clean ever since. Her attempts to reconcile with her daughters and other family members have been displayed in yet another reality series, "Mama June: Road to Redemption." But a preview video for the new season, which was recently posted on WE TV's Instagram feed, indicates that more drama lies ahead. In addition to hints that June may be in another toxic relationship, the preview has scenes that hint at an ugly mother-daughter legal battle over Alana's future.
Mama June is ready to fight for her daughter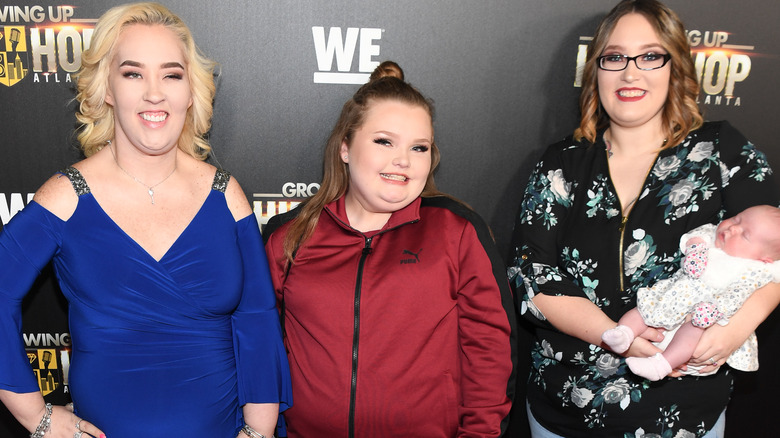 Paras Griffin/Getty Images
In the preview of "Road to Redemption," which begins in May 2022, Mama June Shannon hints that a lot has been going on behind the scenes since the last season. Daughters Alana and Lauryn "Pumpkin" Shannon are worried that "her bad choices are finally catching up to her." Newspaper headlines onscreen allege that June has been dropping thousands on a new, younger boyfriend. 
In addition to being her younger sister's custodian, Lauryn has a young daughter, and a newborn son — and TMZ has reported that she's currently pregnant with twins as well. Alana, now 16, has a steady boyfriend, so Lauryn and her husband Josh have to make sure the new guy treats her respectfully. But Lauryn is proud of being able to provide a stable life for her sister, so it's a huge blow when their mother comes back into their lives, "piling on more drama," as the narration explains.
Snippets of the upcoming season indicate that the newly sober June feels ready to care for her youngest daughter again. Despite Lauryn's protest that "I'm her mama now,"  June smugly says to the camera, "Alana is mine, and I can take her back any time I want." We see Lauryn talking to a lawyer about getting full physical custody of the sister formerly known as "Honey Boo Boo," and an apparent confrontation in which we hear, "You better get ready for a fight."