Y&R's Amelia Heinle Was Once Married To This NCIS Star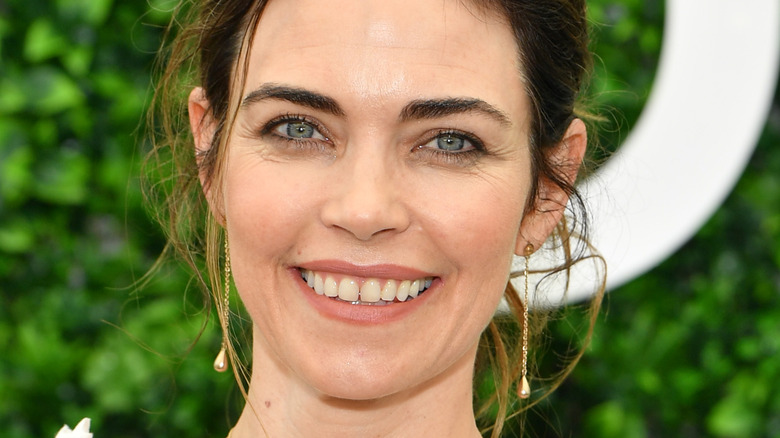 Pascal Le Segretain/Getty Images
Amelia Heinle made her acting debut on ABC's "Loving" in 1993, where she played fan favorite Steffi Brewster, per IMDb. It was a role that would launch her soap opera career, which has spanned almost 30 years. "It was a great time to be on a soap opera," Heinle told Soap Opera Digest. "Back then we used to sort of tour the country a little bit more and more people were watching. It was kind of the golden age of soaps, or at least the tail end of it."
The show not only impacted Heinle's career, but her personal life as well. There, she met and fell in love with Michael Weatherly, who played Coop, as she told Soap Opera Digest. The two tied the knot in 1995 and welcomed a son a year later, but split in 1997, according to Hollywood Mask. Weatherly — who went on to star in "NCIS" and "Bull" — admits that it was a hard time for everyone. He was working in Los Angeles while Heinle went back to New York, where she landed a job on "All My Children," working opposite Susan Lucci. "I was 27 and could barely take care of myself, but I had to feed people and put a roof over their heads," Weatherly told People. He added, "It's a tough thing for a kid. Especially when one of your parents is on the other side of the country." So, what has happened to the family since Weatherly and Heinle went their separate ways?
Amelia Heinle and Michael Weatherly maintain a friendly relationship for the sake of their son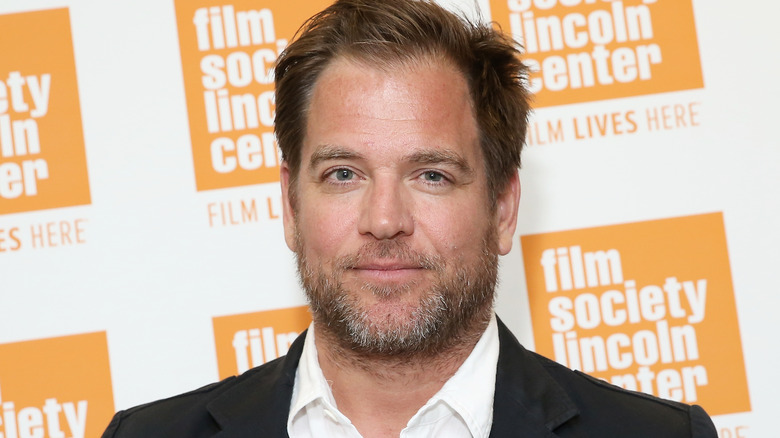 Monica Schipper/Getty Images
While Amelia Heinle's marriage to Michael Weatherly didn't last, the two are still in each other's lives thanks to their son, August, who — unlike his showbiz parents — keeps a low profile on social media. HollywoodLife reported that Weatherly went on to marry Bojana Janković in 2009, and they have two children. When it comes to his second marriage, Weatherly — who has hinted at a possible return to "NCIS" — is committed to not making the same mistakes he made with Heinle. "When I got remarried, I wanted to do my very best to ensure that rupture wouldn't happen again. My kids and my marriage are the things I'm proudest of," he told People. "I don't bring my work home. I'm a single-track-mind person, so at work I do my work, but at home I'm devoted to my kids." 
However, Weatherly also admitted that his work schedule can still take a toll on his children. For the past six years, he has flown each week from his home base of Los Angeles to New York, where "Bull" was filmed. "My wife is an adult and she has a better sense of time and knows this will only be a certain period of time. With the kids, you know, one day when you're two years [old] is actually a considerable percentage of your entire life, so it feels a bit longer," he explained to Entertainment Tonight.
Amelia Heinle married another soap actor in 2007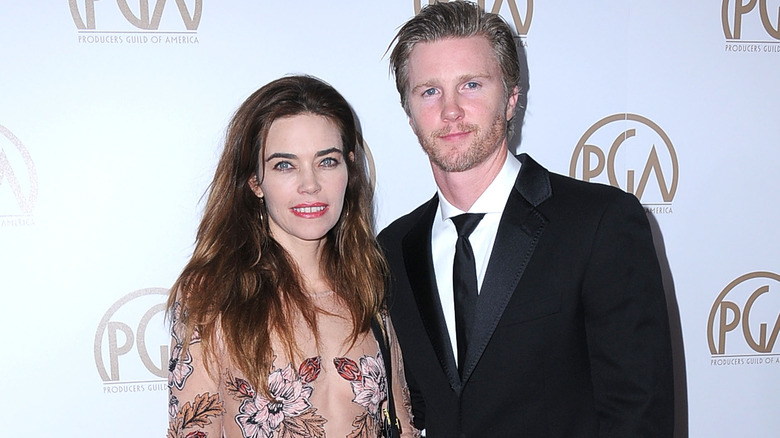 Barry King/Getty Images
As for Amelia Heinle, she went on to find love again after splitting from Michael Weatherly. In 2008, the soap star appeared on MTV's Michael Fairman to discuss her relationship with fellow soap actor Thad Luckinbill, whom she met while playing Victoria Newman on "The Young & the Restless." "We were friends first and I knew him from [Y&R]," Heinle told Fairman. "We hung out a little bit and had a lot in common. Sometimes, you know someone for a while, and you really don't know how much you have in common with them. Then one day, somebody says something and you go, 'Wait. That's how I feel, too. And then one thing led to another.'"
At first, the couple kept their romance under wraps, so much so that some of their co-stars didn't even know they were together. Per The Famous People, they tied the knot in 2007 and welcomed two children together. But as Wonderwall reported, they split a decade later in 2017, though they continued to work together on the set of "The Young & Restless." Luckinbill — who has gone on to produce box office hits "La La Land" and "Sicario" — even returned to the show so he could act alongside his ex. "I talked to Amelia quite a bit about it and I knew that this would be good and it would be fun to play," he told Soap Opera Digest. "She's really such a great actress."