Did Dancing With The Stars Drop Tyra Banks As Its Host?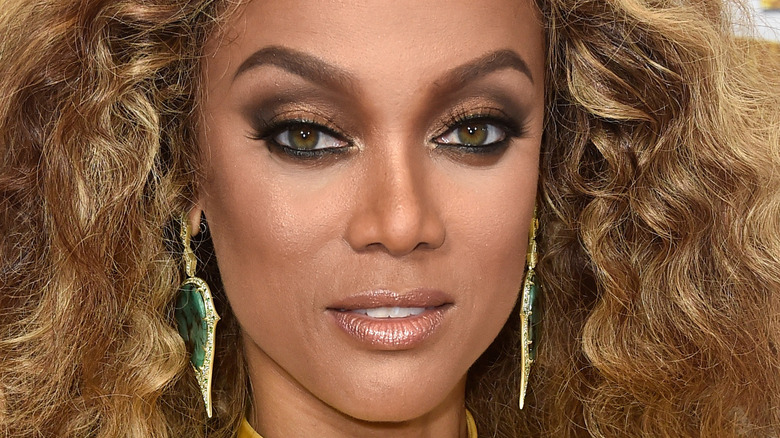 Frazer Harrison/Getty Images
"Dancing With The Stars" is making some huge changes yet again. The popular ballroom dance competition has aired on ABC for 30 seasons — it first debuted on the network in 2005 and has become a huge hit over the years (per American Profile). However, just two seasons after the show surprisingly fired hosts Tom Bergeron and Erin Andrews (via Us Weekly), they're shocking fans again with another huge move: Season 31 will not air on ABC (via Page Six). It was announced this week that "DWTS" would be moving to the streaming platform Disney+ in lieu of its usual primetime spot on Monday nights. The incorporation of the show to Disney+ will make it the first live show on the streamer.
Chairman of Disney Media and Entertainment Distribution Kareem Daniel said in a statement, "The show's broad appeal, as well as the overwhelming popularity of its Disney-themed competition nights, make Disney+ the perfect home for 'Dancing with the Stars' while continuing to expand our demographic reach" (per Page Six).
There is no current premiere date for Season 31 of "Dancing With The Stars," but it has been confirmed that the show will return sometime in the fall, per Hollywood Life. Meanwhile, the series may make another big move when it comes to its current host Tyra Banks.
Some fans are blaming Tyra for 'DWTS' exit from ABC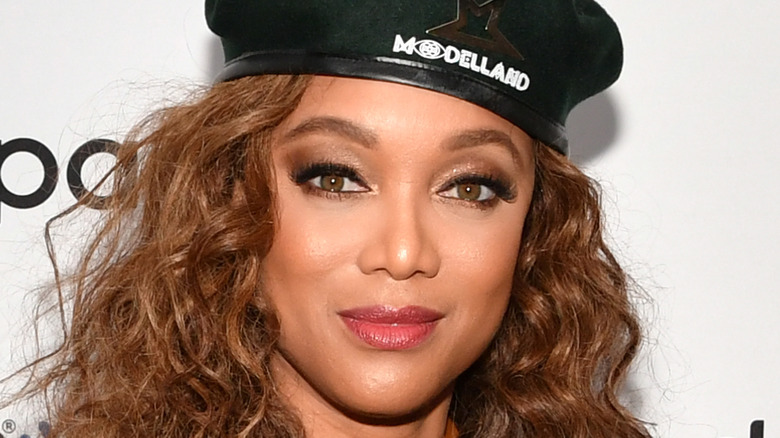 Slaven Vlasic/Getty Images
"Dancing With The Stars" viewers were stunned when Tyra Banks was named as the show's new host following the firing of Tom Bergeron and Erin Andrews in 2020 (per Page Six). Banks stepped in as host for Season 29 and returned for Season 30. However, with things changing at "DWTS" yet again, there are rumors that Banks won't be hosting Season 31 following the show's move from ABC to Disney+. Sources tell the U.S. Sun that Banks' future with the series is up in the air.
"There is no official decision on who will be hosting next season but it doesn't look like Tyra will be back. Which would be a network decision, not her decision," an insider told the outlet. "Production has been a mess, with no clear direction of where [the show] was going, which is why certain producers have been axed in recent months."
The insider went on to reveal that the show's ratings were a big factor in its move to the streaming site. "The mix of the behind-the-scenes chaos and the historically low ratings ultimately was the nail in the coffin. ABC didn't feel it was worth the investment anymore, but didn't want to drop it as a whole," the source explained.
Meanwhile, some fans are blaming Banks for the low ratings and the move to Disney+ (via PopCulture). However, no confirmation about Banks' hosting duties has yet to be revealed by the show.