Tom Bergeron Explains Why He Was Really Fired From Dancing With The Stars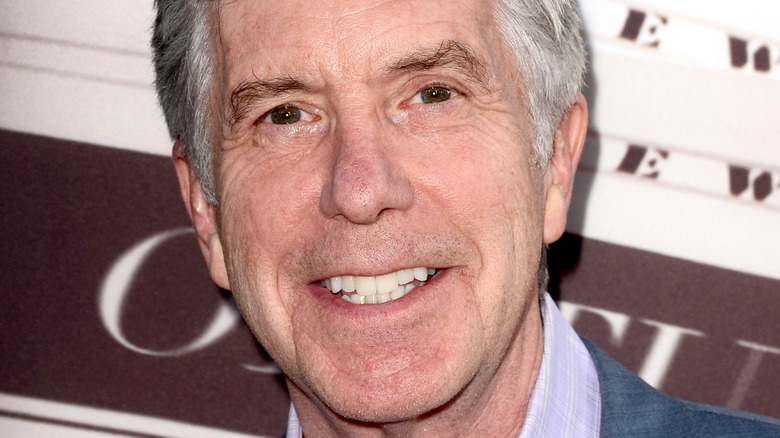 Kathy Hutchins/Shutterstock
"Dancing With The Stars" fans were stunned when the show announced that longtime host Tom Bergeron and his co-host Erin Andrews were fired following Season 28 of the series. The news was confirmed in the summer of 2020, and former "America's Next Top Model" host Tyra Banks was named as the pair's replacement (via Gold Derby). Many fans spoke out in outrage over Bergeron and Andrews' firing, as well as Banks' casting. However, "DWTS" executive producer Andrew Llinares spoke out in September 2020 about why it was important for the reality dancing competition to make a change.
"I think it's all about evolution. I think any show like this that's been on for many, many seasons needs to continue to evolve," he confessed. "I think changing the host was all about evolution. It was about making the show feel fresh, making it feel new, kind of make it reach out to a new audience, as well as the audience that's been there for years," he added, revealing that he believes that audiences "get bored" with the same out show year in and year out. "When a show has been on for this many seasons, it's very easy to stay in a place where there's nothing wrong, but actually does the show feel fresh, exciting and new? It's tough," Llinares said.
Now, Bergeron is opening up about the real reason he got fired from "Dancing With The Stars."
Tom Bergeron gets candid about his DWTS exit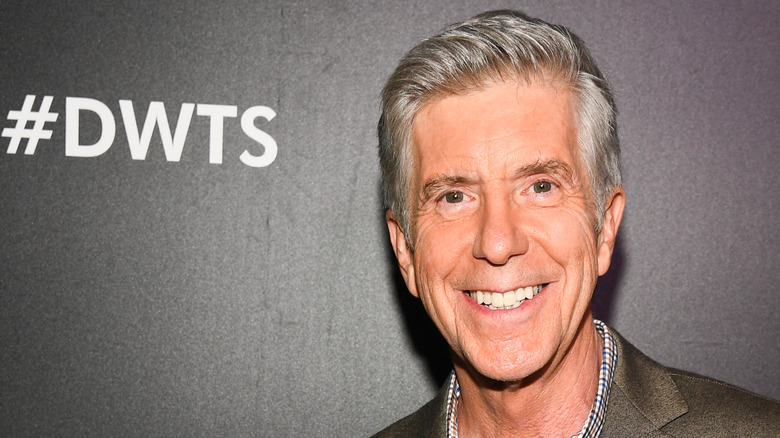 Dave Kotinsky/Getty Images
Tom Bergeron recently appeared as a guest on Bob Saget's "Here for You" podcast, and he spilled some major details about his "Dancing With The Stars" firing (via ET). The fan-favorite TV host admitted that the real reason he was let go from his hosting duties following Season 28 is that he disagreed with some of the casting choices for the show. In 2019 when former White House Press Secretary Sean Spicer was cast, Bergeron was vocal in his disapproval for casting a political figure. "Whether it was somebody I voted for or didn't, I didn't think a political person was an appropriate booking for the show, but also for the time we were going to be on, which was really on the cusp of the presidential election campaign, so we differed on that," he told Saget. "I was public about that. I don't think that sat well with the producer or the network."
Bergeron also went on to admit that he wasn't overly sad about being let go from "DWTS" after butting heads with execs. "The show that I left was not the show that I loved. So at the end of the seasons that turned out to be my last season, I kind of knew," he confessed, adding that he and co-host Erin Andrews "had more fun being fired than virtually anybody."
The TV host also went on to reveal that he has a "great fondness" for the show and encouraged fans to keep watching.