Amy Schumer Reveals The Sad Reason She's Become The Butt Of The Joke Following The Oscars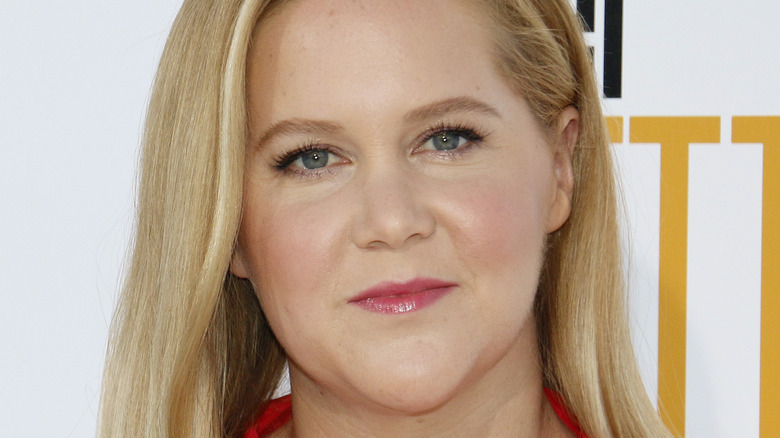 Tinseltown/Shutterstock
Amy Schumer's stunning transformation in Hollywood ultimately culminated with her hosting the 2022 Academy Awards in March. This, of course, is the night during which Will Smith stood from his seat, walking onto the stage, and slapped Chris Rock after the comedian made a hair joke aimed at Jada Pinkett Smith (via Intelligencer). Celebrities of all calibers, whether in attendance or not, reacted in tow, and this naturally included Schumer, one of the night's few comedian hosts. 
Schumer didn't have the best night even outside of the slap. After the event, Schumer revealed in a stand-up show that she'd prepared a joke about Alec Baldwin that she never said on-stage at the Oscars. "'Don't Look Up' is the name of a movie? More like don't look down the barrel of Alec Baldwin's shotgun," she told her live audience, referencing the accidental but fatal shooting that occurred on the set of Baldwin's "Rust" (via Us Weekly).
Still, even her jokes that did make the air weren't loved by some of those in attendance or those viewing the ceremony from home. According to Variety, it was Schumer's joke about Kirsten Dunst being a "seat filler" that made audiences truly uncomfortable. In fact, Schumer has opened up since about receiving death threats for her joke, which included her make Dunst physically move from her seat. 
Nevertheless, the reason Schumer has been the butt of many jokes after the Oscars has nothing to do with these jokes, and more to do with Will and Chris.
Her response to Will slapping Chris has made her widely joked about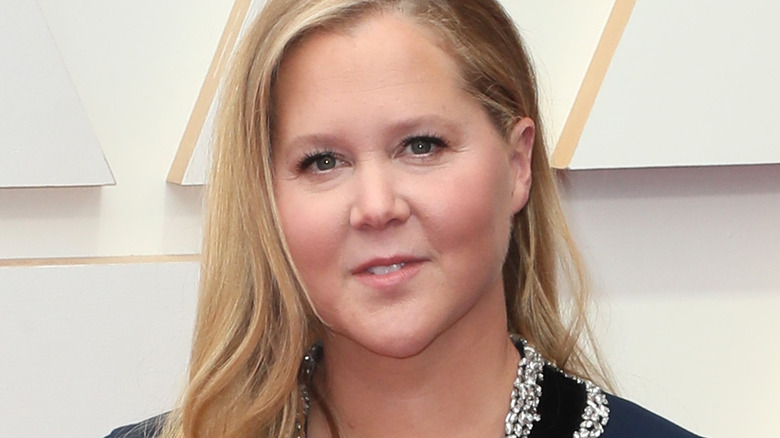 David Livingston/Getty Images
Amy Schumer poked fun at Hollywood's elite at the 2022 Academy Awards, but since then, people across the world have been making her the butt of their jokes. According to E! News, Schumer remarked after the now-infamous slap that she was left "triggered and traumatized," particularly from being in the same building as the violent act. She would go on to say that it was "so disturbing."
People online began to mock her for this because they didn't deem the even traumatizing, rather thinking that Schumer was hyperbolizing the event. Now, she's opening up about the jokes that've been made about her. On "The Howard Stern Show," she said, "People made fun of me for saying that was traumatizing," before adding, "But I don't think it was traumatizing for me. I think it was traumatizing for all of us" (via Page Six).
Still, as noted by E! News, Schumer still pushed the Oscars onward, and she's now taking time to congratulate Chris Rock for how he handled being slapped. "Chris Rock is my good friend, like one of my best friends, and Questlove is also one of my best friends," she continued, before adding that she's always loved Will Smith, too. Still, she ultimately said, "I haven't been around much violence. I didn't grow up with it in the home or anything. It was shocking. And it was a bummer."
The "Inside Amy Schumer" comedian continues on with her work nonetheless, recently doing shows in Las Vegas following the Oscars (via Us Weekly).