The Extreme Lengths Kim Kardashian Will Go To For Fashion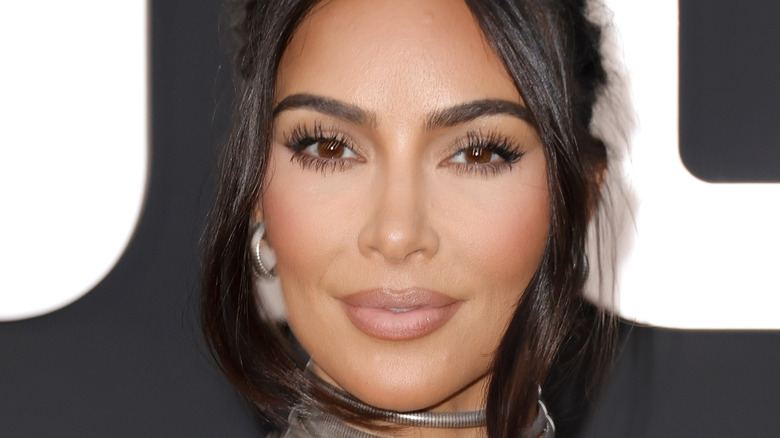 Frazer Harrison/Getty Images
Kim Kardashian is as well known for her personal drama — a lot of which we see play out on reality TV and via her social media — as she is for her fashion choices. Some outfits are celebrated, like the Thierry Mugler dress the mom of four wore to the premiere of "The Kardashians" (via Daily Mail).
Other ensembles are missteps — even inappropriate by some peoples' standards — such as when Kardashian selected a floral gown for her first Met Gala (via Vogue). "I was very puffy, very pregnant and bloated," the reality star said in a 2019 video recounting her most iconic looks. She went on to explain about the 2013 disaster dress, "We chose a really stretchy fabric." Kardashian opted to go with the floral version instead of the black — a choice she now regrets. "I was so insecure," the mogul admitted, adding she cried over the mean memes that compared her look to a sofa. The event was probably stressful enough for the star, considering that Kim Kardashian was once reportedly banned from the Met Gala.
Whether you love or hate her fashion risks, one thing is certain — Kardashian will do just about anything in the name of fashion. In fact, the Instagram influencer recently shared she'd go to an extreme length that many of us mere mortals wouldn't even consider.
Kim Kardashian will wear 'anything'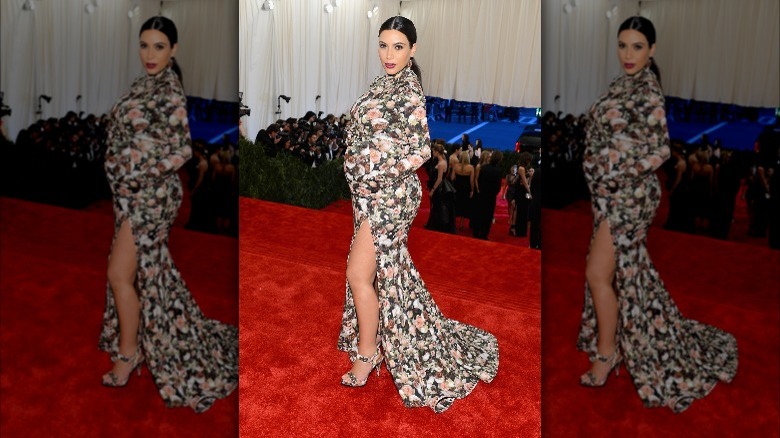 Larry Busacca/Getty Images
While appearing on "The Ellen DeGeneres Show," Kim Kardashian confessed to something that may raise a few eyebrows. Talking to the host, she admits that at home, she's all about sweatpants. But when it's time to go out?
"I'll wear literally anything. I don't care how uncomfortable," the SKIMS founder swore to DeGeneres and viewers, adding, "If I have to wear a diaper and not go to the bathroom [I would]" (via Daily Mail).
"Have you done that yet?" DeGeneres then asked "The Kardashians" star. That's when the 40-year-old explained that she is yet to go to the extreme of sporting a diaper in the name of fashion. But, she did buy adult diapers for the bar exam because the would-be lawyer didn't know she'd get bathroom breaks.
In any event, is it just us or will you be looking at Kardashian's fashion choices with a very inquisitive eye from now on?