The Real Reason RPDR Queens Aren't Allowed To Use Phones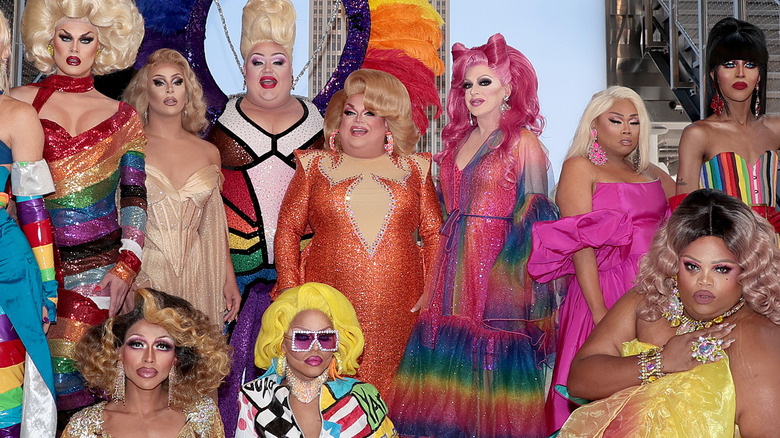 Dimitrios Kambouris/Getty Images
We're in the midst of a reality TV boom, thanks in large part to the fact everybody is extremely online nowadays. But, alongside the Kardashians and Real Housewives, there's one show that consistently proves it's cool to be kind. "RuPaul's Drag Race" went from a low-budget niche product to one of the most popular, and profitable, shows around. As RuPaul Charles acknowledged in a joint interview with co-host and long-time pal Michelle Visage for Deadline, showbiz is notoriously fickle. The legendary performer notes it's impressive when any job lasts longer than expected, sharing, "You're lucky if you could get one year out of something, two years — but here we are 13 years in and it's been great." 
Season 14's Snatch Game didn't sit right with fans, among other things, but "Drag Race" continues to dominate the conversation regardless. On the show's growing popularity, RuPaul opined it's "about people who have made the decision for themselves to follow their heart, to follow their dreams regardless of what anyone says." They added, "We all want some of that courage." 
And yet, on the other side, there are concerns the show is actually ruining drag (via BBC) or that the bigger it gets, the less authentic "Drag Race" actually is (via Them). Naturally, there are also plenty of things we don't get to see on "Drag Race," including just how secluded the queens are while they're competing on the hit show. 
RuPaul's Drag Race has a lot of very strict rules in place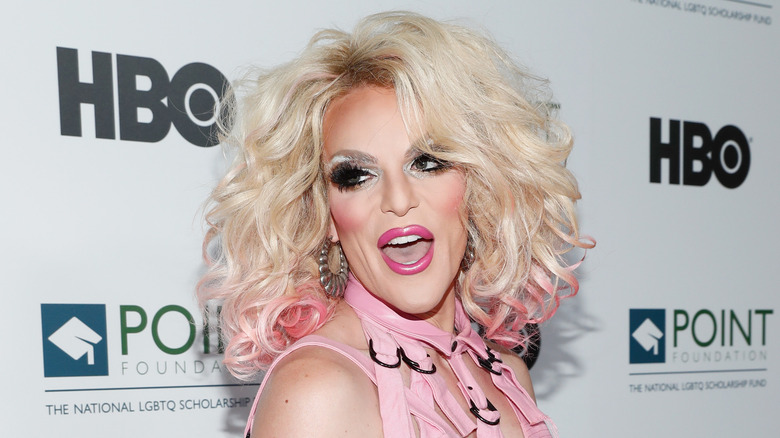 Rich Polk/Getty Images
Just like any other reality competition, "Drag Race" has a variety of strict rules in place to protect the contestants' safety and, more importantly, to keep the show fair and prevent it from being spoiled for fans. To date, only two queens have been disqualified from the contest, only one of whom broke the rules. The other was Season 12's Sherry Pie, whom the official "Drag Race" Twitter account confirmed had been eliminated before the finale following extensive sexual misconduct allegations. 
During an elimination interview with Entertainment Weekly, Season 4's Willam Belli argued that it was up to the editors how they handled her shocking mid-season elimination. However, in a follow-up post, the outlet notes that, during the reunion, Belli acknowledged she'd broken the rules by having conjugal visits with her then-husband. And yet, the real reason Willam was disqualified from "Drag Race" will surprise you, since there was actually much more to the story than anybody let on at the time. 
In a lengthy Twitter post, the outspoken fan favorite cracked the box wide open and revealed the innermost workings of the hit show in the process. Suffice to say, queens competing on "Drag Race" are under considerably more stress than anybody realized. 
Queens are prohibited from having any contact with the outside world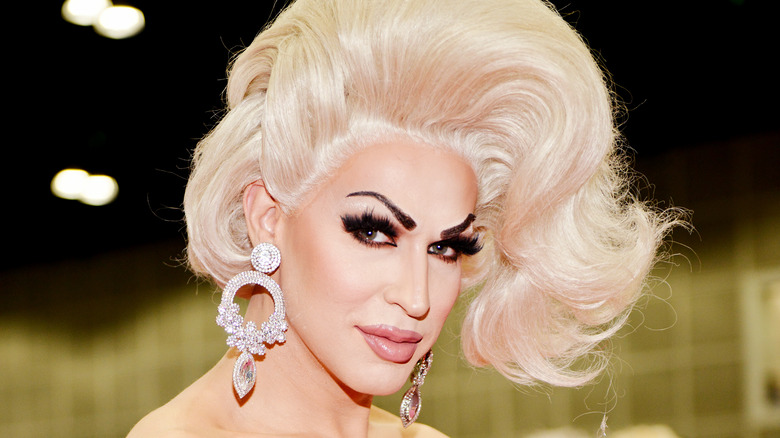 Chelsea Guglielmino/Getty Images
In order to protect the show's secrecy, "Drag Race" prohibits competitors from having any contact with the outside world during filming. In behind the scenes doc "All Stars 2: Secrets RuVealed," Ginger Minj admitted, "I don't have a phone. I don't have Internet. I have a television with 'Golden Girls' on a loop, which is fabulous." This prevents any spoilers from being leaked that might give the game away before the season airs. As The Tab points out, this explains why queens get so emotional when calling home or receiving video messages from friends and family — because they haven't spoken to them since filming began. 
In an interview with Cosmopolitan, Season 11 finalist Brooke Lynn Hytes confirmed queens are indeed cut off completely throughout filming, which took six weeks total. The "Canada's Drag Race" host also shared, "We probably filmed about 14 or 15 hours a day, so they were long, full on days. The further you got on in the process, the more worn down you got, and wanted your home back and to talk to people." She added, "I missed my cats a lot, so that was hard." 
Queens find ways to entertain themselves, though. The Season 14 cast told Digital Spy Lady Camden brought a stash of pornography with her, which they "rotated."