The Real Reason Willam Was Disqualified From RuPaul's Drag Race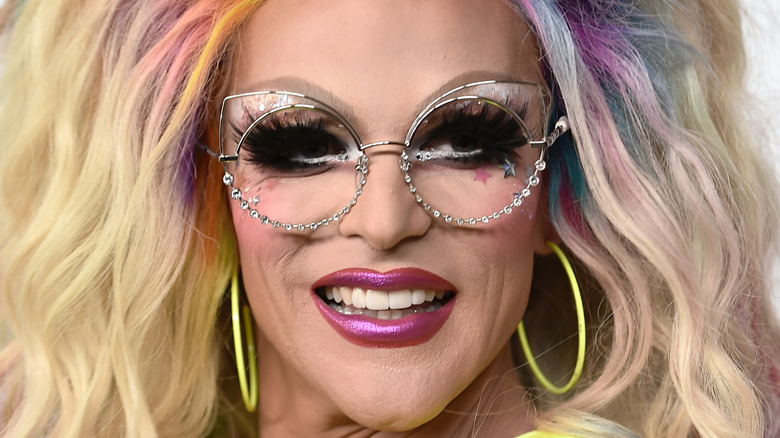 Steven Ferdman/Getty Images
Season 4 of "RuPaul's Drag Race" is widely considered the moment the previously niche reality competition started to become the worldwide phenomenon it is today. As Screen Rant notes, it's the season newcomers are advised to start with, if they're looking for an easy in. Eventual winner Sharon Needles is now one of the most famous drag queens in the world, while Season 4 also introduced us to stars in the making like Latrice Royale, Chad Michaels, and resident villain Phi Phi O'Hara. 
As every "Drag Race" fan knows, sometimes you don't need to win the show to really win the show. And there's no better example of that in real time than Willam Belli who, despite being unceremoniously kicked off Season 4 right when she was rising to the top, and being banned from ever appearing on the show again, continues to be one of the most beloved and successful stars "Drag Race" has ever seen (via Screen Rant).  
For a long time, Willam's exit was shrouded in mystery. But, when the enjoyably outspoken queen spilled the tea, she burned the whole place to the ground in the process.
Willam initially claimed this is why she was kicked off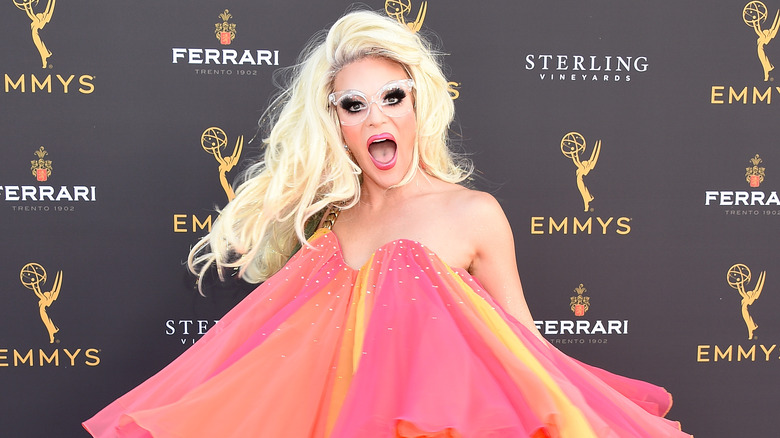 Gregg Deguire/Getty Images
As Entertainment Weekly reported at the time, Willam's official reason for being kicked off "Drag Race" was that she repeatedly snuck her then-husband into the hotel during taping, which is obviously a big no-no when you're filming a reality show, in secret, without any contact permitted with the outside world. As host RuPaul Charles noted during the Season 4 reunion special, "You were receiving conjugal visits from your husband and, unfortunately, that was in violation of the rules." 
However, the controversial contestant — the first to be eliminated in the show's herstory — acknowledged she was the one who came clean to producers, thus essentially kicking herself off the show. It didn't really make much sense at the time and, as it turned out, that was because it wasn't the whole truth. A few years later, Willam shared what really happened, after being prompted by none other than actor Leslie Jones on Twitter, who was watching Season 4 at the time.
Willam openly flouted the rules and fought with producers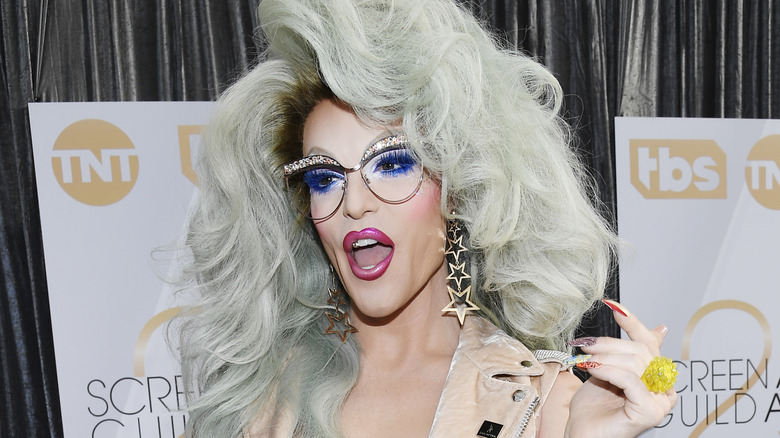 Kevork Djansezian/Getty Images
Describing the toxic atmosphere on set, Willam shared her belief on Twitter that ultimate winner Sharon Needles was given special treatment from the outset, but when Willam complained about it, she was told to either get in line or leave. The queens were denied food, particularly the vegetarian and vegan members of the cast, and the necessary supplies even after paying for them themselves.
Likewise, Willam consistently accused producers of manipulation and was pulled up for her disruptive behavior each time. As far as she tells it, the environment was allegedly unsafe and queens were forced to work long hours in bad conditions. Willam also copped to stealing, calling her hairdresser in, and being drunk on set, all of which culminated in her being sent home.
However, the fan favorite queen also divulged she'd been booked for "All Stars" only to be "canceled 40 hours before filming but AFTER I canceled 3 weeks worth of work in June during Pride season" to take part. Clearly, there's no love lost between these warring parties, since Willam and RuPaul have been publicly feuding ever since.