Lauren Bushnell Reveals Candid New Details About Her Mental Health Journey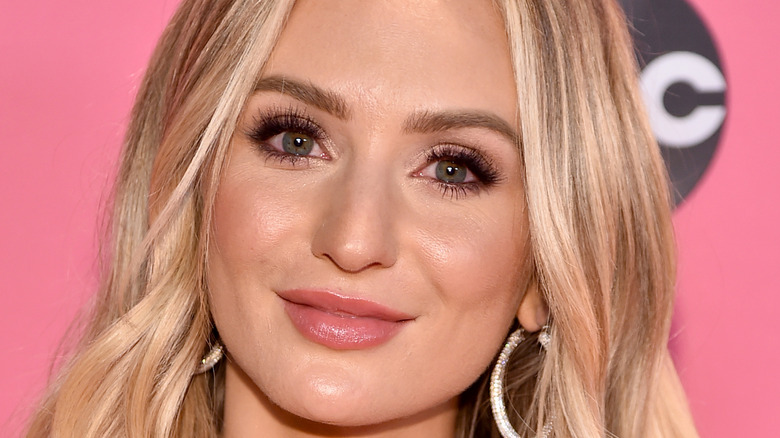 Theo Wargo/Getty Images
Since welcoming her first child, son Dutton, in June 2021, Lauren Bushnell has been candid about her mental health struggles. The "Bachelor" alum — who happily showed off her baby bump on social media during her pregnancy — has shared the challenges of juggling motherhood while battling postpartum anxiety.
Although she and her husband, country singer Chris Lane, were trying to find the humor in being first-time parents, especially when dealing with diaper mishaps (via People), Bushnell admitted a few months later that her anxiety was "through the roof," according to a series of Instagram stories posted to her profile. 
"This is by far the hardest thing I've ever done. Balancing work, a 3-month-old, pp anxiety and hormones, lack of sleep, and finding time for me has been a challenge," she wrote on her Instagram Stories in September 2021 (per People). Bushnell continued, "I had a full-blown panic attack the other night and drove myself to the fire station thinking I was having an allergic reaction and my throat was closing/legs were numb."
Bushnell, who was on Season 20 of "The Bachelor" before meeting and marrying Lane, went on to encourage other women to seek help if they were feeling the same way. Now, she's revealing how she's taking care of her mental health in the aftermath of these revelations.
Lauren Bushnell is feeling better after taking anti-anxiety medication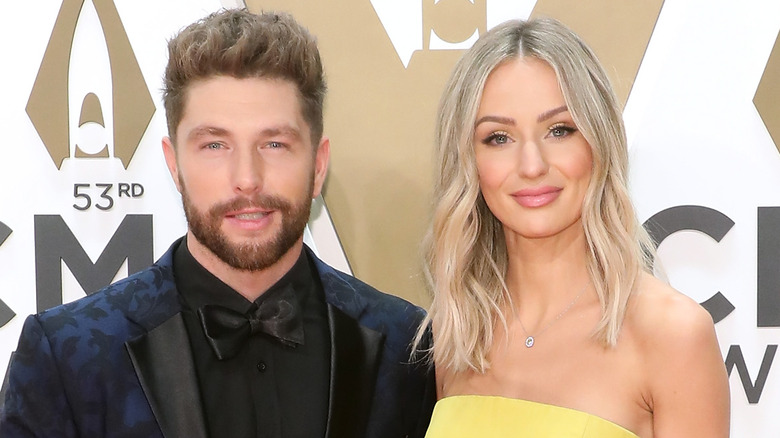 Taylor Hill/Getty Images
Lauren Bushnell is feeling better after seeking help for her postpartum anxiety. She revealed on her Instagram Stories this week that she started taking anti-anxiety medication and "immediately felt better." In fact, the only negative side effect was her breast milk supply slowed down a bit. Bushnell also shared that she had been taking Zoloft for six months, but was no longer on it.
One thing she's not focused on: Social media trolls commenting on her post-baby body. Bushnell told Us Weekly that she chooses to ignore people who leave comments on her Instagram page, criticizing her "sickly" frame. "I hate to say that I'm used to it, but I kind of am," she explained. "I feel like I developed a pretty thick skin ... so it doesn't really bother me a whole lot, but it definitely stings more when [comments are made about] my child. I've noticed that anyone can say anything about me, and it doesn't really bother me too much."
Instead, Bushnell is focused on enjoying every moment with her son — and she hopes to have more children with her husband Chris Lane in the future! (via Us Weekly).