What The Stars Of Ex On The Beach Have To Say About The Show's Authenticity - Exclusive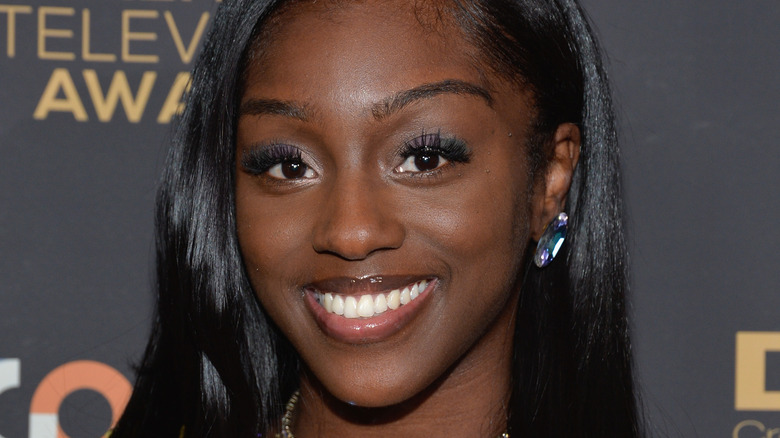 Tara Ziemba/Getty Images
We all know how the typical reality dating show goes — there's one leading man or woman, surrounded by a chorus of hopefuls who all tick off a box. There's the villain, the virgin, the frontrunner, and a gaggle of others who make up the ensemble. The formula has gotten a bit tired, but we have news for those of you who can't get enough of the newfound romance shows hitting the market — MTV's "Ex On the Beach" may be the show you're looking for, as it's unpredictable, entertaining, and very authentic, according to the show's stars.
Imagine that you're sitting on a gorgeous beach in Hawaii, enjoying the eye candy and a cocktail. Life couldn't be better, but then your ex shows up, ready to hash things out. A number of things can go awry — did you break up for a small, petty reason, and the beach is the perfect place to rekindle your romance? Or did serious issues like infidelity or lying cause the foundation to break? This is the premise for "Ex On the Beach," and amid the dating show's Season 5, we sat down with four of its stars to chat about the show's distribution, its unique premise, and its authenticity. What did Da'Vonne Rogers, Bryce Hirschberg, David Barta, and Arisce Wanzer have to say in an exclusive interview with The List?  "Ex On the Beach" might be the most authentic show out there.
David Barta spoke to the show's inclusion of queer relationships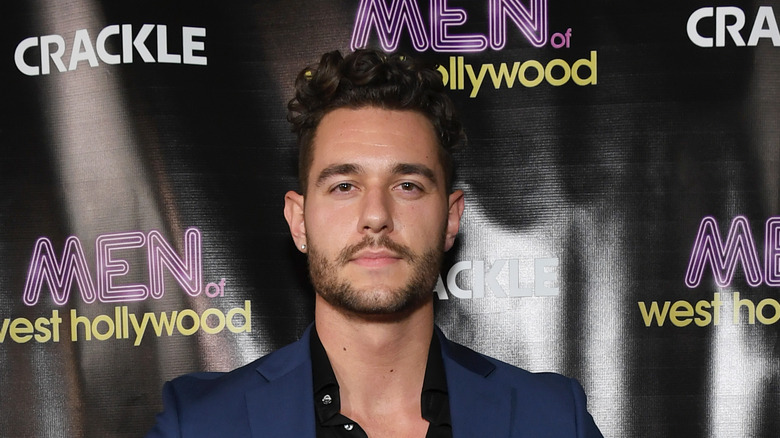 Jon Kopaloff/Getty Images
When we think of typical dating shows, it always seems as though there's a script that's being followed to the letter. There's the, "Can I borrow you for a moment?" line, the intentional stealing of time, and many dating shows  have only shown heterosexual (and often very non-diverse) romances. It's safe to say that what we've seen on TV is not an authentic reflection of all the different kinds of beautiful love stories out there, and that's what sets MTV's "Ex On the Beach" apart, according to its cast. When we joined some of the Season 5 stars for an interview, David Barta shared that unlike the two other dating shows he had been on in the past, "Ex On the Beach" was completely different, as the LGBTQIA+ community really had a presence on screen.
"['Ex On the Beach' was] really the first dating show I was on where there was multiple and actually many members of the LGBTQ community," Barta told us, relaying that the creative mind behind "Love Island" UK and Australia admitted that "having members of the LGBTQ community on the show makes it statistically unpredictable." Barta continued, "Well, on a beach, it's a free-for-all. At the end of the day, we really get to see true dynamics of queer relationships to one degree or another."
Da'Vonne and Arisce reflect on the show's non-produced nature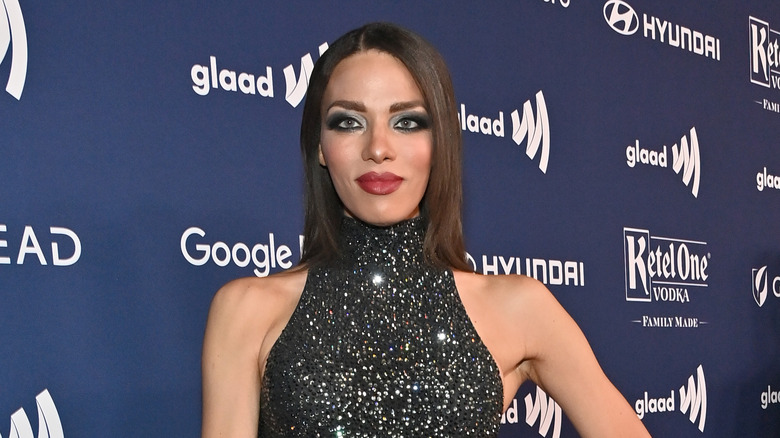 Stefanie Keenan/Getty Images
MTV's "Ex On the Beach" brings a diverse cast to the screen, and stars Da'Vonne Rogers and Arisce Wanzer told us that unlike their previous reality television experiences, the paradise-based dating series was a very unproduced, very authentic expression of love — what they really went through on the beach was simply captured on camera.
"This was the most therapeutic, non-produced show, season that I believe I've seen," Rogers told us. "This one right here is different, and the viewers are going to have so much fun and they're going to learn some things about themselves."
Rogers' sentiment was echoed by Wanzer, who told us that during their previous filming experiences, it was "produce, produce, produce the house down" — but not "Ex On the Beach." "It's very honest, but there are no distractions, no phones, no TVs," Wanzer revealed. "You're forced to deal with yourself and your problem in front of you, which is your ex."
Ex On The Beach" airs Thursdays at 8:00 p.m. ET/PT on MTV.