Ben Affleck's Dad Makes A Surprising Statement About His Son's Engagement To Jennifer Lopez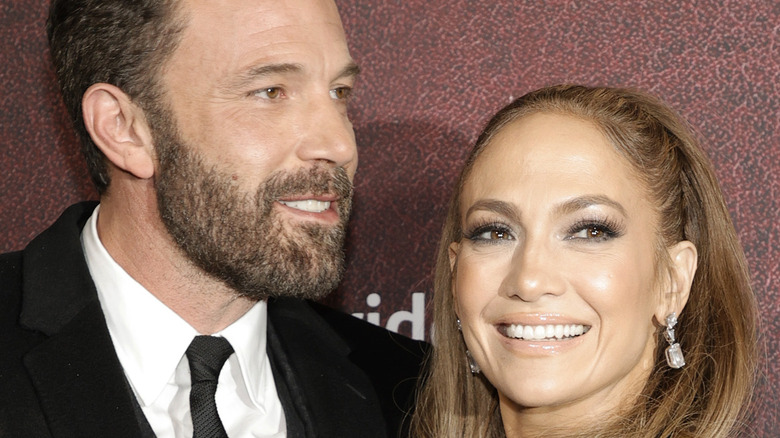 Amy Sussman/Getty Images
Following the news of Ben Affleck and Jennifer Lopez's exciting relationship news, Ben's father, Timothy Affleck, has spoken out on the happy couple's engagement.
Back in the day, Ben and JLo began a relationship and became engaged in 2002. The next year, they postponed their wedding and then ended up calling the whole thing off, per People. Last year, though, they got back together, and this month, they announced their engagement via Jennifer's newsletter, On the JLo.
Recently, Timothy talked to The U.S. Sun about his true feelings about Jennifer. "There's a lot I admire about her. She's quite a special woman. What I like most about her is that she did it all herself," he told the outlet. "She brought herself up on so many different levels. She's obviously very talented. She's one of the people who really worked at it and hustled ... I think she deserves everything she gets."
Still, Timothy also shared how he found out about the couple's big news — and how feels about it.
Ben Affleck's father learned of his engagement in a surprising way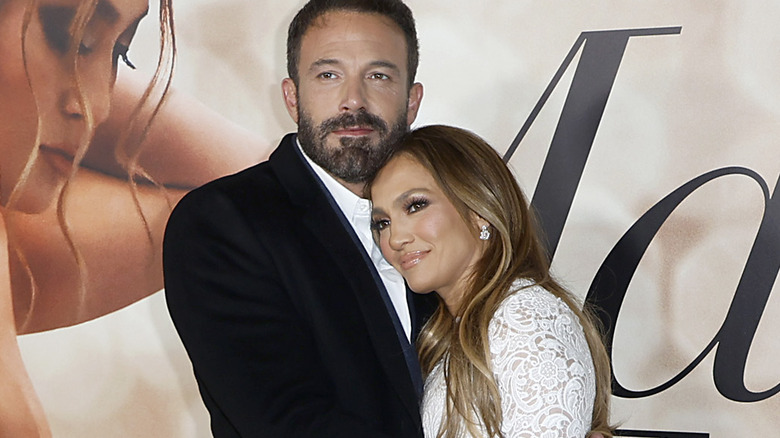 Frazer Harrison/Getty Images
Apparently, Timothy Affleck has not talked to his son, Ben Affleck, in some time. Therefore, he found out about Ben's engagement to Jennifer Lopez on the internet at the same time that the rest of the world heard about the exciting news.
"I haven't talked to them in ages, but if everything one reads on the internet is true, they're having a good time together," he told The U.S. Sun. "He's quite busy with all of his newfound activities. He's been working a lot, which no one seems to care about. They care about romance."
According to TheThings, Ben hasn't always had the best relationship with his father. He's called him a "strong, angry guy," and he's discussed openly his father's struggles with alcohol and how he didn't participate much in Ben's childhood. Still, Timothy also touched upon what his son's wedding could be like.
"I don't know anything about wedding plans or anything like that. But I don't imagine there will be a repeat of the last wedding arrangements," he said, in reference to it being called off. "The last time the media went berserk, they just went crazy, and I'm sure that had an effect. It would have an effect on anyone really."
Will Timothy go to the wedding, and is he happy for Ben and Jen? "Well, it's always great to see my grandkids and my son. It'll be nice to see Jennifer. I hope it all works out well for them," he concluded. According to TheThings, Timothy's actions greatly hurt Ben, but the latter emphasized with his struggles. Now, all eyes will be on if they reconcile before the wedding.