Sistas' Devale Ellis Reveals How Hands-On Tyler Perry Really Is - Exclusive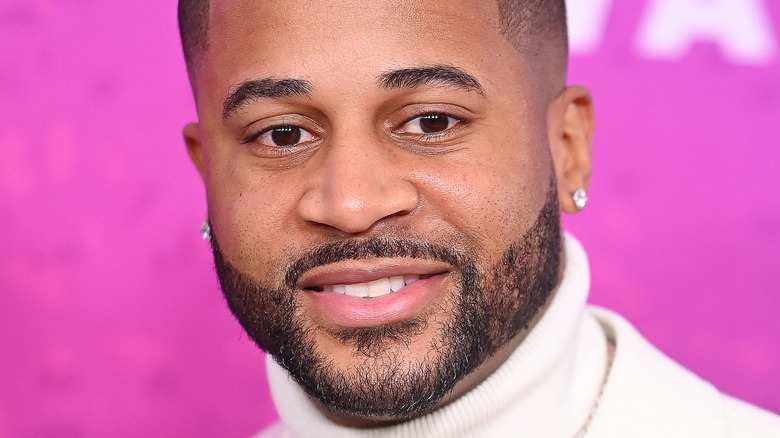 Paras Griffin/Getty Images
Tyler Perry's a man of many talents — the "Madea" star not only acts but also writes, produces, and directs countless films and television series — but perhaps the true crux of his Infinity Gauntlet is the ability to elevate an actor's star to heights unknown. He can spot talent like no other, and such is undoubtedly true in the case of Devale Ellis, the former NFL star who turned to the entertainment industry after leaving football.
Ellis has starred as Zac on "Tyler Perry's Sistas" since its first season, and while the show remains ongoing, Perry has also gotten greenlit a spinoff show starring Ellis titled "Zatima," a fusion of Zac and Fatima (portrayed on both series by Crystal Hayslett). According to Deadline, "Zatima" was picked up by BET+ and is slated to debut sometime in 2022. Until then, fans can still see Zac on "Sistas," which returns from its mid-season break on June 29. 
In an exclusive interview with The List, Ellis recently revealed not only what fans can expect from "Zatima," as well as how his appearance capacity on "Sistas" may or may not evolve due to his work on his spinoff. In fact, on the difference between the two shows, Ellis told us, "This is specifically about Zac and his family. It's like a different world when a different world spun off of 'The Cosby Show.'"
Still, Ellis also dished on working with Perry, who notoriously has a million projects in the works at any given time — and whose net worth is way higher than you think. Because of this, the question is consistently begged: How hands-on can Perry really be?
Tyler Perry is 'so hands-on' with his productions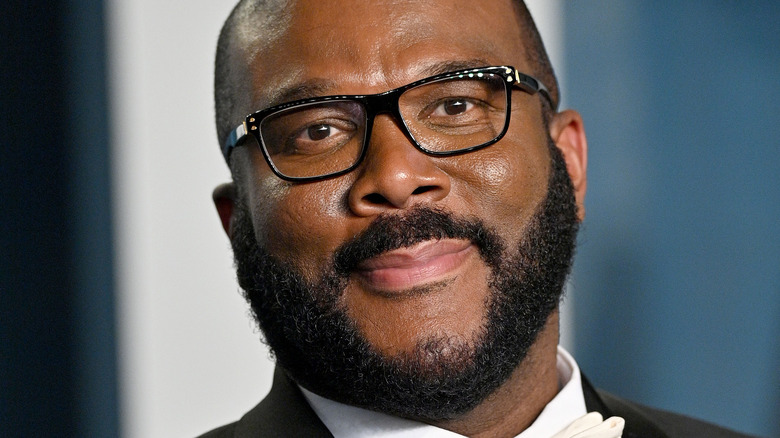 Lionel Hahn/Getty Images
We all know that Tyler Perry acts, writes, produces, and directs, but according to Devale Ellis, he's also very hands-on when filming, at least on the "Sistas" set. "When we walk to set, the only voice you'll hear is Tyler's voice," Ellis told us. 
Naturally, the best part is that Perry can immediately answer questions or make changes to the script if need be. "The best thing about that is I've also worked in network productions where, if you have a question as an actor," he continued. "Okay, well let's contact legal, let's get with the writing department. Then, you're waiting there for hours before you film to say 'can I make this change?'"
"With Tyler, he wrote it. I go up [and say], 'Yo big guy. I'm thinking for this scene here, I would like to change this word. I like to change this here.' He'd be like, 'Alright. If you can make it make sense, make it make sense,'" the former NFL star explained. 
At the same time, Ellis recounted a story from "Sistas" filming when Perry believed his shirt should have been wetter to show that he'd been working out. "Tyler comes from behind the camera, grabs a water bottle, and then he's crumpling up my shirt," Ellis continued. "He grabs the stuff from makeup and he does it the way he wants it."
"He's really hands-on," he ultimately said. "He takes so much pride in the stuff that he's done, so he wants it to be the way he wants it. It's exciting to watch. I'm learning a lot as a content creator myself.
Season 4 of BET's "Sistas" returns on Wednesday, June 29. "Zatima" is slated to premiere in 2022.