Ali Wong Has Unfortunate Relationship News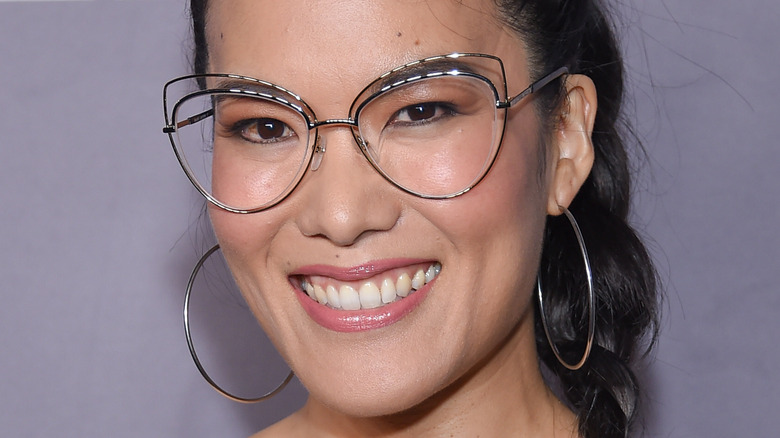 DFree/Shutterstock
Ali Wong has left crowds around the country laughing with her standup comedy, which often features jokes about married life. Wong met her partner, Justin Hakuta, an entrepreneur and Fulbright scholar, at a wedding, and the couple said I do in 2014. "The first thing I learned about him was that, at the time, he was attending Harvard Business School," Wong said in her Netflix special "Baby Cobra," per Entertainment Weekly. "And I was like, 'Oh my God, I'm going to trap his a–. Going to trap his a–!' And I trapped his a– initially by not kissing him until the fifth date, which is a very unusual move on my part. But I did it on purpose because I knew that he was a catch."
In addition to his academic achievements, Hakuta is a successful businessman and the son of renowned Japanese-American inventor Ken Hakuta, per People. And while Wong has jokingly confessed that she wrote and starred in "Always Be My Maybe" so she could make out with Keanu Reeves and Daniel Dae Kim, she also sang Hakuta's praises during her most recent special, "Don Wong." 
"You put me in my place, and then you give me permission to be myself. And then you tell me what to do. And then you celebrate me," she said. "And that, single people, is what healthy marriage looks like."
That's why the news that the two are parting ways is surprising to so many fans.
Ali Wong and Justin Hakuta are divorcing after eight years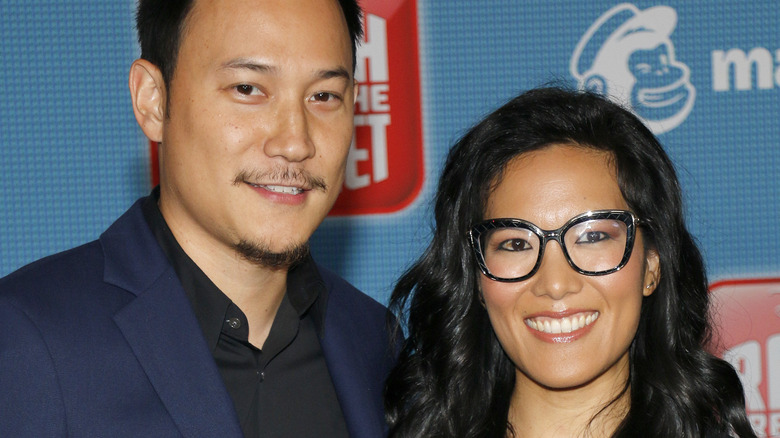 Tinseltown/Shutterstock
Ali Wong and her husband, Justin Hakuta, are divorcing following eight years of marriage and having two children, daughters Mari and Nikki, together. "It's amicable and they will continue to co-parent lovingly," a source told People.
Wong has previously discussed the fact that she and Hakuta met before she made it big, and what that could mean if the two split up. "He was smart enough to choose me, to invest in me when I was 20 pounds heavier, had chronic acne, and no money," Wong said in her recent Netflix special, per NBC News. "He bought low, and if we get divorced, he's gonna sell high."
She has also revealed that the couple signed a prenup before they got married, at his family's insistence. In fact, Wong explained in her memoir, "Dear Girls: Intimate Tales Untold Secrets and Advice for Living Your Best Life," that the document made her strive to become a successful female comedian. "My father always praised 'the gift of fear,'" she wrote. "And that prenup scared the s— out of me. In the end, being forced to sign that prenup was one of the greatest things that ever happened to me and my career."
Now, Wong's future is open for her to explore as she pleases.