Angelica Hale Shares The Unforgettable Thing Howie Mandel Told Her - Exclusive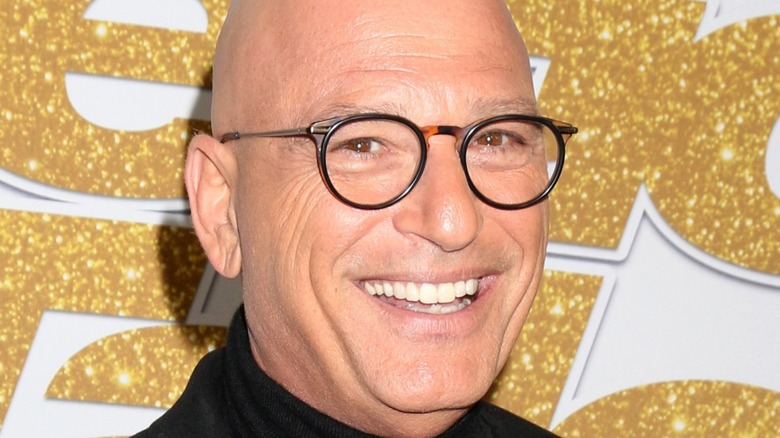 Kathy Hutchins/Shutterstock
Performing in front of a crowd is a lot of pressure, and doing it on national television with potentially millions of other viewers is even more nerve-wracking. Having celebrity judges tell you exactly what they think only makes the stakes higher. Contestants on competition shows know it's part of the gig, but that doesn't necessarily make it easier.
When singer Angelica Hale went to audition for Season 12 of "America's Got Talent" in 2017, she was only 10 years old and could hardly believe she was standing on that big stage. "I grew up watching 'America's Got Talent' before I went on stage and did my first audition," she said during an exclusive interview with The List. 
As if she wasn't nervous enough for the audition, celebrity judge Howie Mandel walked right beside Hale as she was anxiously waiting backstage. "I was already nervous before going out there, and then I saw him, and he said 'Hi' to me," she said of the moment that left her stunned.
After conquering her nerves, the then 10-year-old singer not only made it onto the show but also walked away as the season's runner-up. She reunited with Mandel in 2019 for "America's Got Talent: The Champions," and while she didn't leave with a win, she took home some unforgettable words from the celebrity judge.
Howie Mandel acknowledged that she gives her all during every performance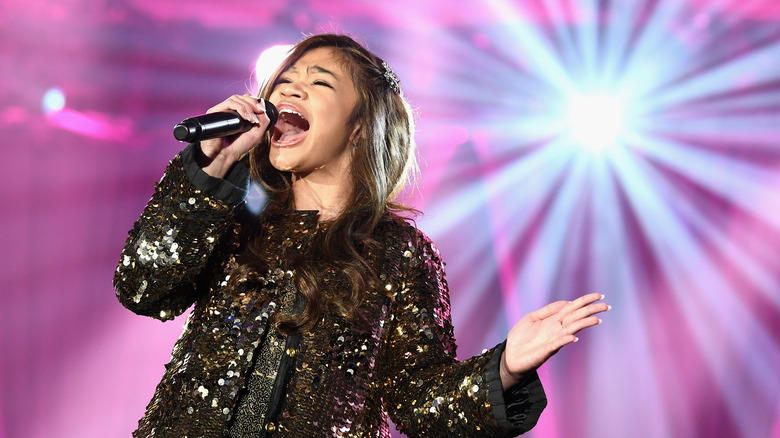 Emma McIntyre/Getty Images
Angelica Hale received one of the highest honors from Howie Mandel during her time on "America's Got Talent: The Champions" in 2019. Out of every other contestant who competed on the show that season, he decided to use his Golden Buzzer for Hale's rendition of "Fight Song." It was then that he told the young singer something she will never forget. "Howie said before he gave me the Golden Buzzer, 'You really put yourself out on that stage,'" she told us.
After spending years rehearsing for that very moment, hearing those words from Mandel meant everything. "You put so much time and effort into such a small amount of time," Hale explained. "But all that amount of time is worth so much."
Just as Hale has fought through various obstacles that have hindered her path — including her kidney failure when she was only four years old (via the National Kidney Foundation) — it meant more than anything to hear such a compliment come from Mandel during her "Fight Song."
Today, you can catch Angelica Hale starring in "American Reject," now available on demand and for digital rental and purchase. Click here for more information about the film.