The Cellar's Elisha Cuthbert Clarifies Her Canada's Drag Race Controversy - Exclusive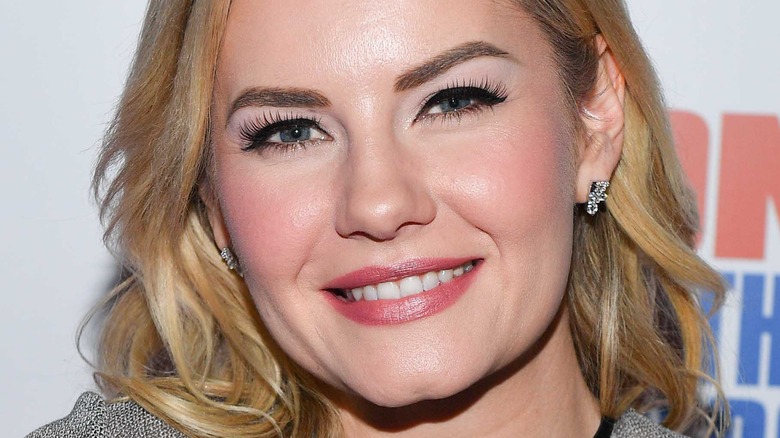 George Pimentel/Getty Images
Elisha Cuthbert of "House of Wax" fame is back in the horror world with "The Cellar," an Ireland-set flick that sees her character, Keira Woods, grappling with history, a haunted house, and general malevolence after her daughter gets trapped by supernatural forces in the titular bunker (via The Guardian). "The Cellar" combines jump scares with a history of possession to create something fun as the world reopens, a point of escape from the real-world horror film in which we've been living the past few years.
Luckily, we got to chat with Cuthbert ahead of her film's release. In an exclusive interview with The List, the "24" actress took us down memory lane through her work in horror, including her role in the original "Are You Afraid of the Dark?" from the '90s. However, we couldn't talk to her without discussing her time on "Canada's Drag Race," the North's answer to — and direct spinoff of — the increasingly popular "RuPaul's Drag Race," which is 14 seasons strong and recently announced the seventh season of its "All Stars" spinoff (via Variety).
Worth noting is that while RuPaul hosts some international spinoffs like "RuPaul's Drag Race UK," the famed drag queen didn't head north for the franchise's Canadian export. Instead, "Drag Race" Season 11 finalist Brooke Lynn Hytes, the first Canadian queen to be featured on the show, heads the spinoff (via ET). Cuthbert's work on "Canada's Drag Race" was then particularly important because she filled the guest judge spot on its very first episode, though she landed in some hot water with "Drag Race" fans at first.
Fans were initially upset with the show's format changes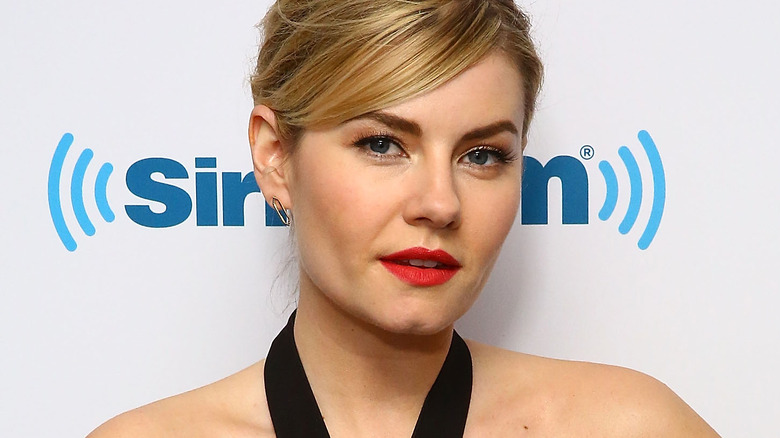 Astrid Stawiarz/Getty Images
In The List's exclusive interview with Elisha Cuthbert, the actress revealed not only how "House of Wax" prepared her for "The Cellar" but also clarified her "Canada's Drag Race" controversy, which saw fans confused by her being the one to introduce the judges' panel — a job always done by RuPaul on "RuPaul's Drag Race."
"There was a little controversy around that, and I'll tell you how that happened," Elisha told us. "Because Ru[Paul] isn't on that particular spinoff, and Brooke Lynn Hytes was the main host, [the production team] thought that they would change up the format slightly. When I got to set, the producers of 'RuPaul's Drag Race' said, 'Listen, we're going to do it a little differently because Ru's not here. Brooke Lynn's going to have parts of Ru's iconic lines, but every guest judge that comes in will also get some of the iconic lines as well.'"
Cuthbert was "so honored" that she got to "say some of these iconic lines of Ru's," but fans were confused. "Because I was the first, [fans] didn't realize that it was going to be handed down to every guest judge after that," she explained. "There was a little drama, but there was a delay, so it was okay. I think they sorted it out, but I remember going, 'Oh, well if the producers want me to say this, I certainly listen.'" 
Ultimately, Cuthbert clarified the controversy in one fell swoop. "To set the record straight, I did not walk on set saying, 'I want to do these lines.' Trust me," she said.
"The Cellar" hits select theaters and Shudder on April 15.