Source Reveals How Britney Spears' Sons Really Feel About Her Pregnancy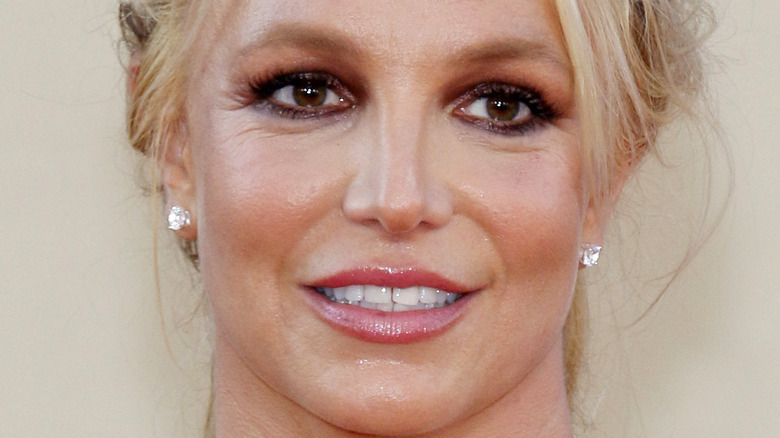 Tinseltown/Shutterstock
Britney Spears is finally living her best life. Just recently freed from the years-long restrictive conservatorship of her father, the pop icon got engaged in September 2021 to boyfriend Sam Asghari. Adding to the couple's joy was Spears' surprising Instagram announcement on April 11 that her post-vacation weight gain was actually proof that she and Asghari are expecting a baby together. 
The news wasn't entirely unexpected to fans. In December, a TMZ reporter had asked Asghari about his Christmas plans, and his succinct answer was, "Baby-making — a lot of baby-making." Still, the sudden reality of it all hit Spears hard. Two days after revealing her pregnancy, Spears wrote a long post revealing her inner turmoil. "With a [baby] on the way, my thought this morning was, 'I'm so scared to make a mistake ... Will I be thoughtful enough??? Will I be instinctive enough???'" She went on to explain that her own mother tended to look to outside sources for parenting advice rather than relying on her own inner voice. By contrast, Spears is proud of the times she trusted her own instincts when raising her now-teen sons, Sean Preston and Jayden James Federline.
Not every mother would gladly go back to diapers and potty training after more than a decade, but Spears seems eager to relive those days, particularly now that she's older, more experienced, and unconstrained by her parents. It seems she's not the only one who's excited about the new addition.
Sean and Jayden Federline are looking forward to being big brothers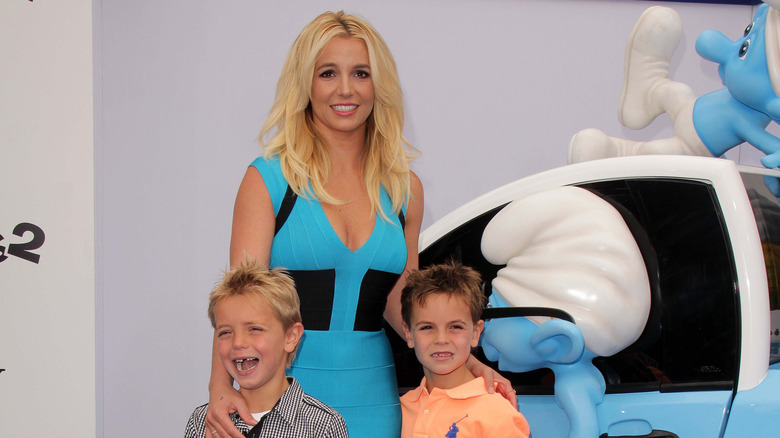 Kathy Hutchins/Shutterstock
Sean Preston and Jayden James Federline are Britney Spears' 16- and 15-year-old sons with her ex, Kevin Federline. In 2007, following the singer's erratic behavior, a court put her under her father's conservatorship, and Spears lost custody of the boys, per Life & Style. The custody agreement seems to have been amicable, and Spears has been able to see her sons as often as she wishes — though with their busy schedules, their time with their mom has been more limited than usual. 
Perhaps the best indicator of Spears' closeness with Sean and Jayden is the fact that they were reportedly the first people she told when she found out she was pregnant, according to Hollywood Life. The outlet quotes a source close to Spears who says the boys can't wait to be big brothers. "Britney's sons could not be more thrilled right now about her pregnancy," the source says. "This baby is going to have some awesome big brothers, and Sean and Jayden will most definitely be a part of this child's life."
The source also notes that Spears will be able to be a more involved mother this time around. When the boys were younger, she had a busy concert schedule. After losing custody, she missed out on the day-to-day experience of parenting as well. "Britney is so thankful that she finally gets to have the experience of raising a baby that she has always dreamt of her whole life," says the insider. "There was a point where she didn't think this would ever happen."