General Hospital's Kirsten Storms Opens Up About Mental Health Struggles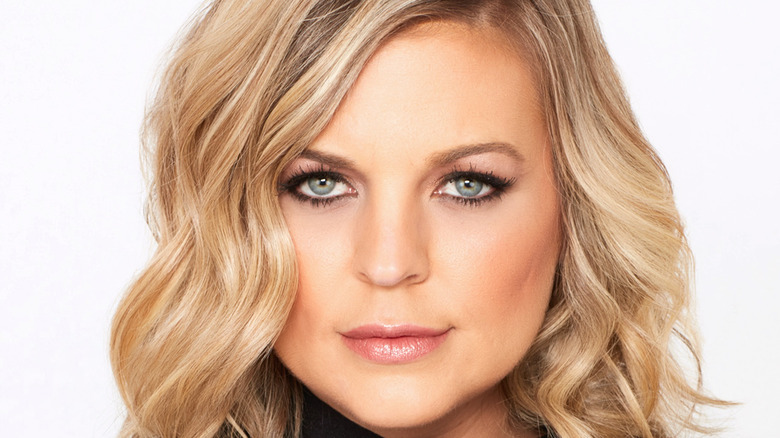 Craig Sjoden/ABC
"General Hospital" fans were shocked back in 2016 when longtime star Kirsten Storms first announced that she and husband Brandon Barash, whom she had met on the show when he played Johnny Zacchara off and on from 2007-2016, were getting a divorce. The two had said at the time that the split was amicable, according to Soap Opera Digest.
A few months later, the audience was further surprised when Storms took a leave of absence from the soap due to a skin disorder caused by anxiety. "My doctors say that my breakouts were due to stress, but shouldn't take too long to get under control," the actress tweeted at the time. However, it was becoming too difficult for GH to cover up." Actress Molly Burnett took over the part of Maxie temporarily until Storms was able to return, according to TV Line.
Now, Storms, who has played Maxie Jones since 2005, per IMDb, is finally opening up about that time in her life and the mental health struggles she went through until she finally got a proper diagnosis that allowed her to begin healing.
Kirsten Storms explains what anxiety did to her
When Kirsten Storms started developing skin problems due to mental health issues, it was also around the time she was going through a divorce while also having a then-two-year-old daughter named Harper to raise. She spoke about that time when she appeared on co-star Maurice Benard's mental health YouTube program, "Maurice Benard: State of Mind."
"During that time, I got like, cysts on my skin, on my face, on my body," Storms told Benard. "So, again, it couldn't have happened at a worse time for me cause I was already struggling with taking care of myself regularly ... It was manifesting on me physically but it doesn't surprise me because I was so upset in life that of course it was going to come through in my body also." 
While Storms described a time she had a reaction to an antidepressant that resulted in an anxiety episode so bad she needed to check into a hotel because she felt the desperate need to get out of her apartment, she admitted that in general her anxiety doesn't result in episodes like that. "I stress about things that don't need to be stressed about, but I can't help it," Storms said.
Eventually, Kirsten Storms decided to advocate for herself when she just knew there was something wrong with her that wasn't just a result of depression and anxiety.
Kirsten Storms describes a long journey to health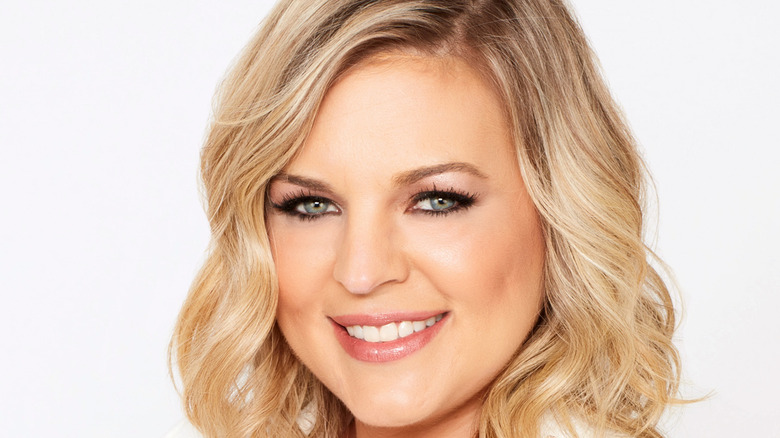 Craig Sjoden/ABC
Kirsten Storms' journey to better mental health is an example of what the right diagnosis can do. "My initial diagnosis was severe depression and I was put on some medications for that," Storms told Maurice Benard on his YouTube program. "The therapist I was seeing noticed something in me that was off."
She went on to explain that she was put on a higher dose of her antidepressant and when that didn't work, she was put on another to enhance the antidepressant. "That's when things hit the fan for me," Storms said. "It turns out the medication they had put me on, the booster, you're not supposed to give people with Bipolar 1 cause it intensifies the symptoms." 
Storms explained to Benard, who speaks openly about his own bipolar disorder, how she was finally diagnosed with Bipolar 1 and what it has done for her life after she asked to be tested for the disorder. After she filled out the diagnostic questionnaire, she was taken off that booster medication and put on something new.
"Within two weeks, my life literally just changed. Getting off what I was being prescribed and put on this new medication, I felt like a normal person," Storms said. "It's weird to want to wake up and want to make your bed in the morning and take a shower and get dressed and start your day and not be consumed by all the things in your head."