The Law & Order: SVU Episode You Forgot Henry Winkler Starred In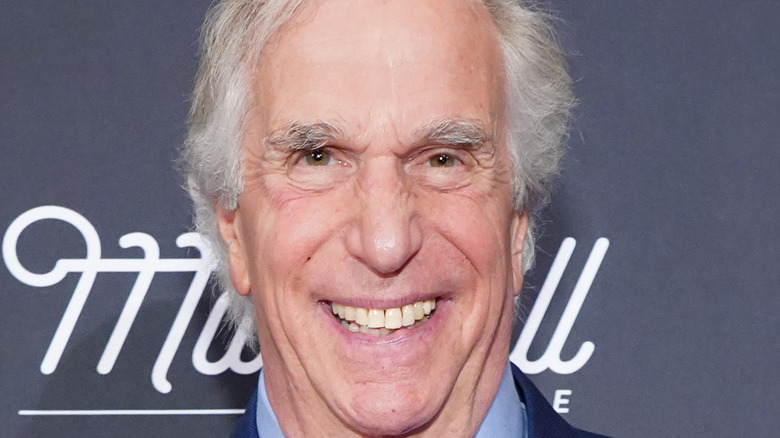 Rachel Luna/Getty Images
There are icons, and then there's Henry Winkler. The legendary actor, most famous for playing Fonzie in "Happy Days," has made his mark on projects as far-ranging as "Arrested Development" and "Scream." 
Winkler shows no signs of slowing down in his twilight years, either, most recently appearing in "Barry" alongside Bill Hader. He's also a prolific voice actor, while long-time friend Ron Howard chose his former co-star to be Bryce Dallas Howard's godfather.
In a 2019 interview with NPR, the "Happy Days" star explained succinctly, "I knew that I wanted to act since I was old enough to reason. I never had a Plan B. I never deviated. I never thought that there was anything else that I could possibly do in this world except to try and be a working actor." 
Truly, Winkler's energy is infectious, which is likely why the veteran performer continues to pop up all over the place — and why we're always so thrilled to see him, too.
Almost every actor has been in "Law & Order" or sister show "Law & Order: Special Victims Unit" at this stage, but there's only one Winkler, and his guest appearance was one for the ages — chiefly because it was so far removed from his lovable persona. 
Henry Winkler sunk his teeth into a villainous role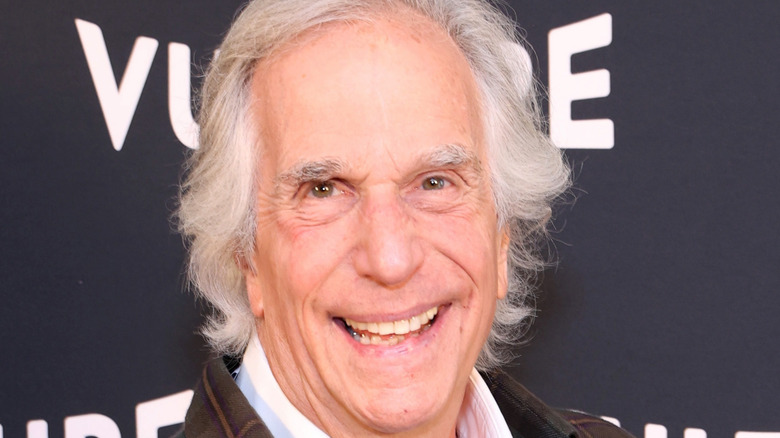 Rich Fury/Getty Images
Henry Winkler starred in "Law & Order: SVU" early on, in a Season 3 episode entitled "Greed." As Insider notes, he played against type in the hit crime procedural as Edward Crandall, a dastardly businessman who's revealed to be scamming his wife out of her money. 
Esquire adds that Crandall ultimately attempts to stage the poor woman's death as a rape and burglary gone wrong. Funnily enough, per Outsider, Winkler's actor cousin, Richard Belzer, played John Munch on "SVU," too.
The "Happy Days" star has portrayed a number of iconic roles over the years, starting with, of course, Arthur Fonzarelli himself. Winkler told Parade that hapless lawyer Barry Zuckerkorn, from "Arrested Development," and equally useless obstetrician/investor Dr. Lu Saperstein, from "Parks and Recreation," are just two of his favorites. 
"I have been blessed to work with brilliant human beings," he insisted. Shockingly, despite his extensive television career, Winkler didn't win an Emmy until 2018.
The beloved actor's big break was a total accident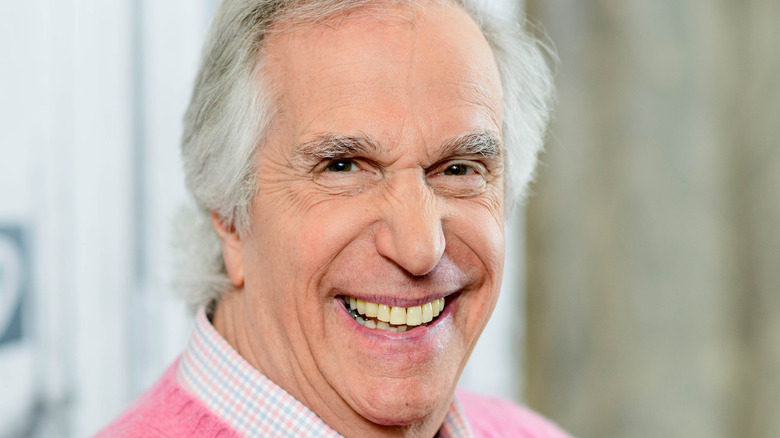 Roy Rochlin/Getty Images
"Happy Days" made Henry Winkler a household name all over the world but, as Closer Weekly points out, the show was originally conceived as a star-making vehicle for Ron Howard and his lead character, Richie Cunningham. 
But The Fonz was so popular with fans that he gradually became the focus of the show. Thankfully, it didn't ruin the actors' friendship, with Winkler revealing during an interview on "Inside the Actors' Studio" that he sat down with Howard early on to make sure he was okay.
"And he said, 'You didn't do one thing other than be good at what you're doing. And it's good for the show. My feelings were hurt, but it's good for the show,'" Winkler recalled. Thankfully, Howard's directing career took off soon after, and he left the show to pursue working behind the camera full time. 
Although Fonzie kickstarted his career, Winkler admitted to IndieWire that the character prevented him from getting work elsewhere for years because he was so well known.
On whether he'd ever go back to "Happy Days," the beloved performer admitted, "There's not enough leather. I don't know if I could fit inside that jacket!" To be fair to him, Winkler was one of many teenage TV characters who were actually adult actors.