Harry Wild's Jane Seymour On How Comedy Work Affects Serious Roles - Exclusive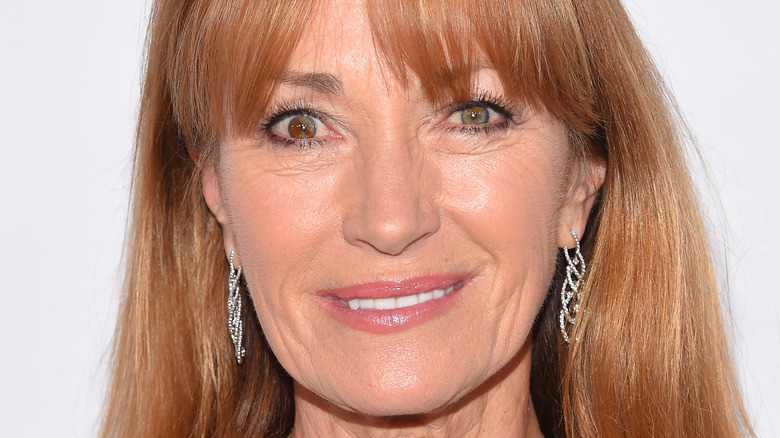 DFree/Shutterstock
Some career paths get easier with time, with life experience coming in handy in many ways — and acting is no exception. For every role an actor takes, they learn more sides of themselves, more nuances a character can embody, and more of the ways their experiences can lend themselves to future roles. That's certainly the case for legendary actress Jane Seymour, the English star known for projects like "Dr. Quinn, Medicine Woman" and "Wedding Crashers" (via IMDb). She's been active in the industry since 1969, and just as her stunning net worth is undoubtedly reflective of her long career, her performances grow more well-rounded the more she acts.
Seymour's splendor is on full display in Acorn TV's "Harry Wild," its latest original program that sees the "Somewhere in Time" actress in the eponymous role. According to Acorn TV's official description of the series, Harry finds herself entangled in a detective case after retiring from her career as a literature professor. She's read mysteries, but now it's her turn to live one. Harry's son is a detective who doesn't want his mother embroiled in his line of work, but for the ever-passionate retiree, "no" isn't an answer. 
In an exclusive interview with The List, Seymour discussed what fans can expect from "Harry Wild" as well as how she prepared for her role as Harry. Reflecting on her extensive career, she also told us how her comedy work affects her serious drama work.
Her career has allowed her to approach characters from all angles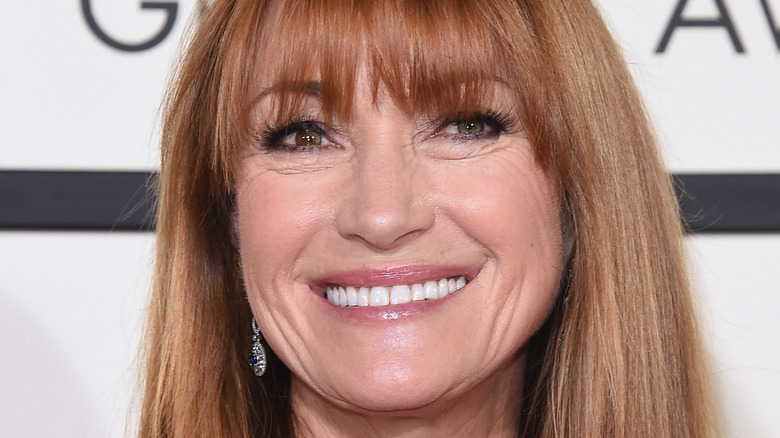 Jason Merritt/Getty Images
"Harry Wild" is serious in subject matter but cheeky and campy in tone at times. It's the perfect middle ground between strict dramas and full comedies, positioning Jane Seymour as the symbol of charming British humor in her role.
When asked if her comedy work helps bring out her serious work, she simply said, "Oh, absolutely." However, her philosophy on contemporary comedy is where she had more to say. "The way that comedy is written and performed these days, it's not performed as comedy, it's performed very earnestly and very realistically and the more serious you are, the funnier it is," she continued. "That's the way it is. To me, comedy is enhanced reality."
For Seymour, this philosophy extends to everyday life, too. "It's life. Let's face it, sometimes something terrible happens and then for no reason, you laugh about something and you can't believe you did," she added. "Then, you go back to actually caring about what's really happened." Still, there are specific comedy roles Seymour has worked on that have helped her elevate her approach to the genre.
Jane Seymour credits good comedy with 'wonderful writers'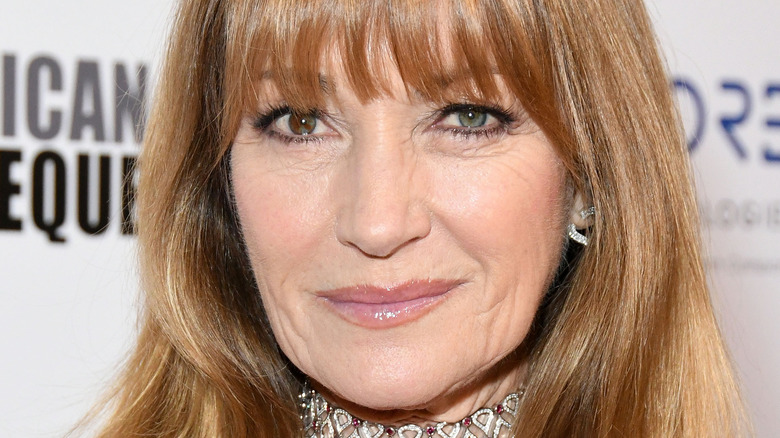 Quinn Jeffrey/Shutterstock
Jane Seymour, whose career has thrived on dramas, has been doing more comedy work in recent years, and it's paying off for her. "There's some elements of that," the "Harry Wild" star said of laughing about misfortunes, "but good writing is good writing and I've had the privilege of working with some wonderful writers."
Still, there are two specific series she's worked on that have shaped her current approach to comedy. "Chuck Lorre is fantastic and I did '[The] Kominsky [Method]' with him and 'B Positive' and then, working with great actors that they brought in on that series, that was fantastic," Seymour added. "The higher the caliber of the actors you work with and the better the material, the better the experience."
Ultimately, it was a different role entirely that has most shaped her craft, and it wasn't a comedy. "'East of Eden' was an amazing role. I played [Cathy Ames] from 13 to [her] late 50s, American classic. How can you not hone your skills with that?"
Acorn TV's "Harry Wild" premiered on April 4, with new episodes airing weekly thereafter.