Piers Morgan Discusses The Status Of His Relationship With The Trumps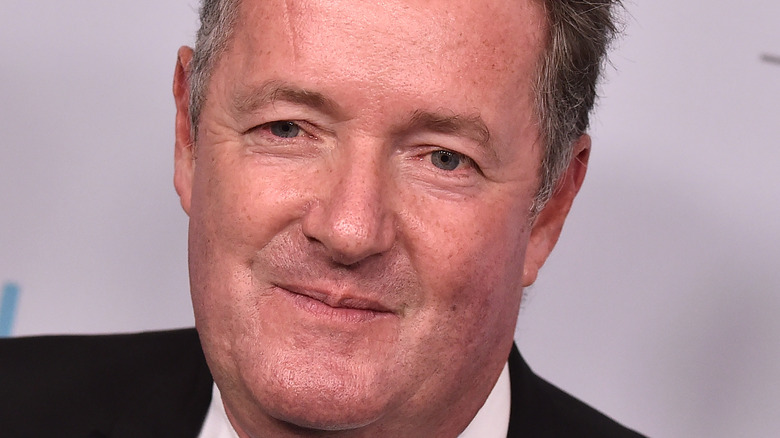 DFree/Shutterstock
Piers Morgan, the controversial media personality and journalist, has a lot in common with former President Donald Trump. However, the pair haven't always had the best relationship. According to CNN, Morgan wasn't thrilled with the way his friend was handling his presidency.
On Trump's fading enthusiasm during the end of his term in 2020, Morgan said, "He's turning these briefings into a self-aggrandizing, self-justifying, overly defensive, politically partisan, almost like a rally to him — almost like what's more important is winning the election in November."
Morgan turned on Trump towards the end of his presidency, though they were once close friends. In 2021, following the January 6th riots at the U.S. Capitol, Morgan ended his friendship with Trump in a public display.
In his Daily Mail column, Morgan wrote, "I'm a very loyal person when it comes to friends, however flawed they may be, not least because I'm no Mother Teresa myself." He continued, "But I'm done with Donald Trump."
Recently, however, it seems that Trump and Morgan might be mending their relationship.
Morgan recently reconnected with a member of the Trump family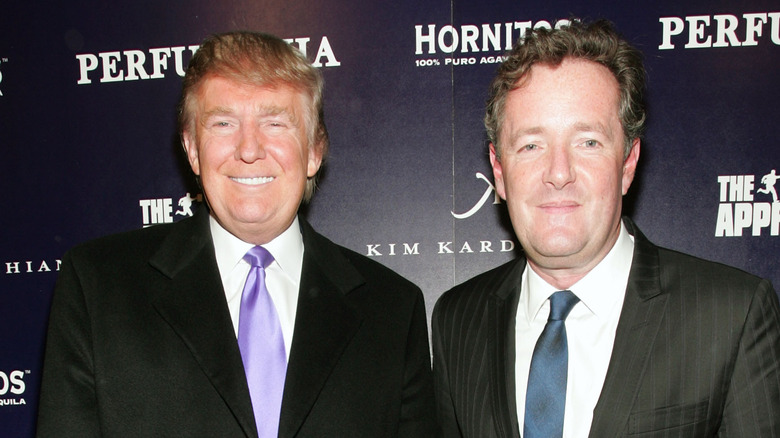 John W. Ferguson/Getty Images
Piers Morgan got serious about his feelings towards former President Donald Trump following the violent riots on the United States Capitol building in 2021. However, he would go on to backstep those comments. Morgan told Sean Hannity that he missed Trump in the White House and felt that he didn't get enough credit for the work he did.
These comments came after he publicly denounced their friendship. However, it may have been an attempt to get back into the Trump family's good graces as it appears he may be warming up to them again. According to Deadline, Morgan recently shared he was back in touch with a member of the famous family.
As Morgan preps for his upcoming return to TV with his talk show, he spoke with Ivanka Trump. He opened up about the conversation, stating that Ivanka sent him a nice text and he replied, "best to all the family."
He explained how she responded, "She said, 'Actually, I'm with Dad and Jared now.' I said, 'Well, tell your dad' — I thought I'll be careful about how I phrase this — 'tell your dad I almost miss him.' She laughed."