Diane Kruger Shares Rare Details About The Daughter She Shares With Norman Reedus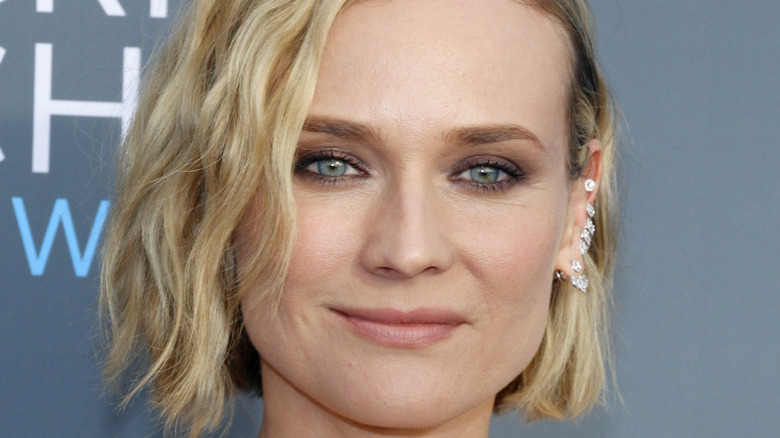 Tinseltown/Shutterstock
They might be A-listers, but Diane Kruger and Norman Reedus are the furthest thing from a typical Hollywood couple. As an insider told Us Weekly, the former co-stars, who met on the set of 2015's "Sky" are total opposites but "they complement one another." Kruger was still dating fellow actor Joshua Jackson when she first crossed paths with the "Walking Dead" star. They subsequently split after a decade together — though the two stars never got married — and she and Reedus were romantically linked shortly after.
Although the couple didn't give anything away at first, following the birth of their daughter, in 2018, fans were let in just a little bit. Most notably, Kruger shared a sweet Thanksgiving message to Instagram, counting her blessings and tagging Reedus. In August 2021, an insider confirmed to People that the former co-stars were engaged. However, they've continued to keep their family life under wraps, particularly when it comes to the couple's daughter, whose name and exact birthdate have yet to be revealed. 
In fact, when Reedus shared a shot of the trio out for a walk, their little girl's face was covered. Now, Kruger is opening up about the challenges of raising a child in the public eye while also giving some insight into her daughter's growing personality. 
The Hollywood couple's little girl is a total Disney fanatic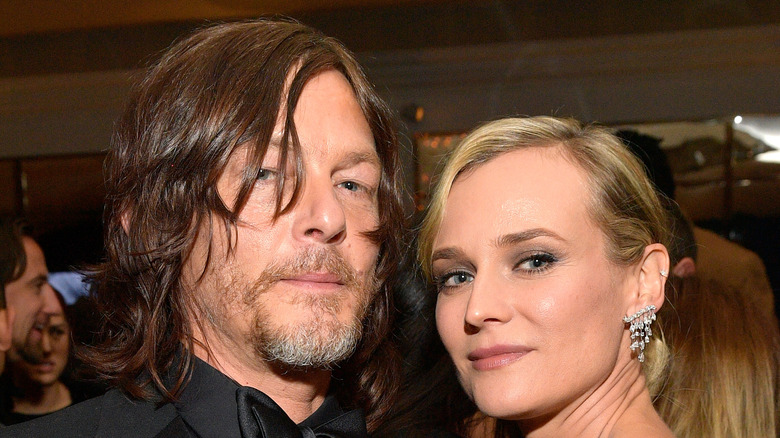 Matt Winkelmeyer/Getty Images
In a new interview with The Sunday Times, via E! News, Diane Kruger railed against intrusive paparazzi who stalk her when she's out and about with the 3-year-old daughter Kruger shares with fiancé Norman Reedus. "I f****** hate it and it's driving me nuts," the "Inglorious Basterds" star admitted. "When I'm with my kid and they take pictures of her I've almost hit a few of them. If I see them and they're brave enough to not walk away, 100 percent I'm that crazy lady who yells across the street." Kruger publicly pleaded for privacy back in 2019, sharing an Instagram post in which she asked fans not to re-post shots of her child online, particularly since neither parent consented to their little girl being photographed.
Aside from taking issue with the lack of privacy afforded to their family, Kruger opened up about her little girl's personality, gushing that she's "so sweet." The German actor considers herself incredibly fortunate to be raising such a lovely child whom, Kruger noted, is really into Disney movie "Mulan" to the extent she's dying to visit China. Reedus, meanwhile, is a super hands-on dad who cherishes his quality time with their daughter. "They got mani-pedis together," Kruger shared. "She was in heaven, he was in heaven. It was so cute." The star previously told People her daughter was a bit of a tomboy. Even so, Kruger acknowledged, "It's fun to have a girl."