Julia Roberts Reveals Why She Seemingly Bid Farewell To Rom-Coms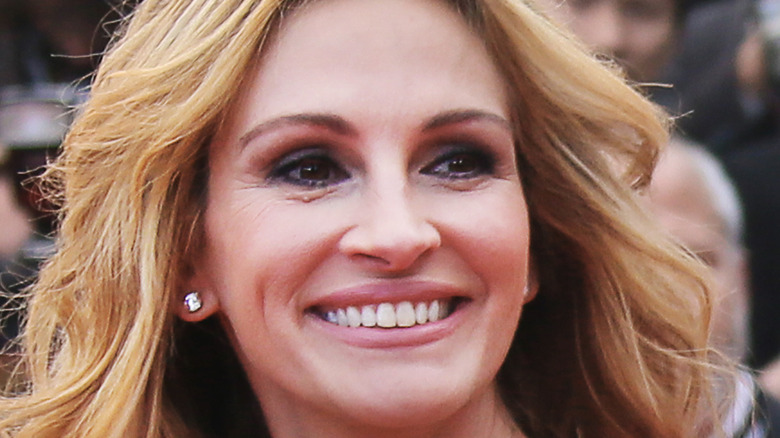 Denis Makarenko/Shutterstock
Julia Roberts is the undisputed queen of rom-coms, having appeared in classics such as "Pretty Woman," "Runaway Bride," "My Best Friend's Wedding," "Notting Hill," and many, many more. Roberts isn't afraid to reject films, though, notably turning down an iconic romantic comedy role in "Sleepless In Seattle, which would've been yet another notch on her belt. In recent years, the star with the megawatt smile has diversified, opting for darker fare the older she gets and becoming even more selective about the films she appears in.
In a 2019 interview with Marie Claire, Roberts acknowledged she's got the freedom to be a bit pickier nowadays. However, the "Erin Brokovich" star argued that she's always been smart about her choices. "Look at my films. How could I have been more selective?" Roberts stated. She continued, "Today, I'm more careful about the films I choose because we have a family and it's not just about me. My husband and I try not to work at the same time. It can happen, but ... it's all about scheduling." 
Thankfully, after decades working in the entertainment industry, Roberts is steadfast in who she is as a performer and what she has to offer. Her reputation remains untouchable, according to Roberts' co-stars. Stephan James, who appeared with her in miniseries "Homecoming," gushed in a cast interview with The Hollywood Reporter, "She was so loving, so welcoming, so warm. Very, very easy to work with." 
Although the Oscar winner certainly isn't hurting for work, those waiting impatiently for Roberts to make her triumphant return to romantic comedies could be left wanting.
Julia Roberts hasn't been wowed by a rom-com role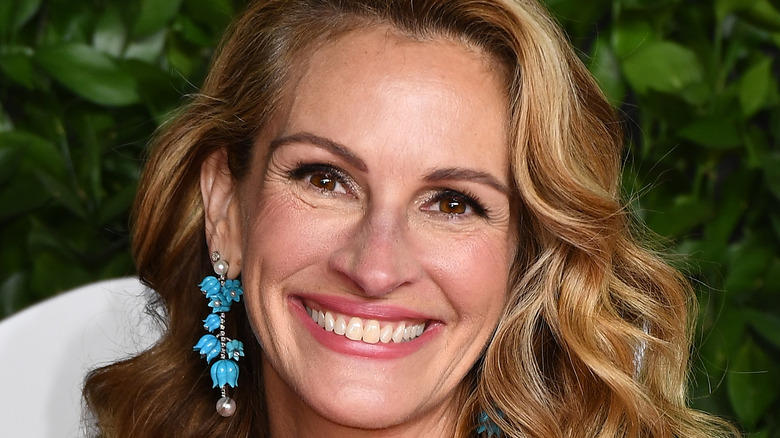 Jeff Spicer/bfc/Getty Images
In a new interview with The New York Times Magazine (via Deadline), Julia Roberts made it clear she hasn't turned her back on the genre that made her famous. Rather, the actor is just waiting for her next great rom-com role. It's been over two decades but, as the "Notting Hill" star explained, "People sometimes misconstrue the amount of time that's gone by that I haven't done a romantic comedy as my not wanting to do one. If I had read something that I thought was that 'Notting Hill' level of writing or 'My Best Friend's Wedding' level of madcap fun, I would do it." 
Giving up rom-coms isn't an option because working on them is incomparable with any other experience. "I love to laugh and be funny. ... It's a joy to play in that sandbox. It has been a long time," she enthused. Funnily enough, Roberts is slated to star opposite George Clooney in the upcoming rom-com "Ticket to Paradise," but its schedule was disrupted by COVID. As the Daily Mail Australia reported back in January, the Queensland production shut down due to the spread of the Omicron variant. 
The movie reunites the beloved stars for the first time since 2016's "Money Monster." Roberts and Clooney play former spouses who race to Bali to stop their daughter's wedding, believing she's about to make the same mistake they once did.