Julia Roberts Turned Down This Iconic Romantic Comedy Role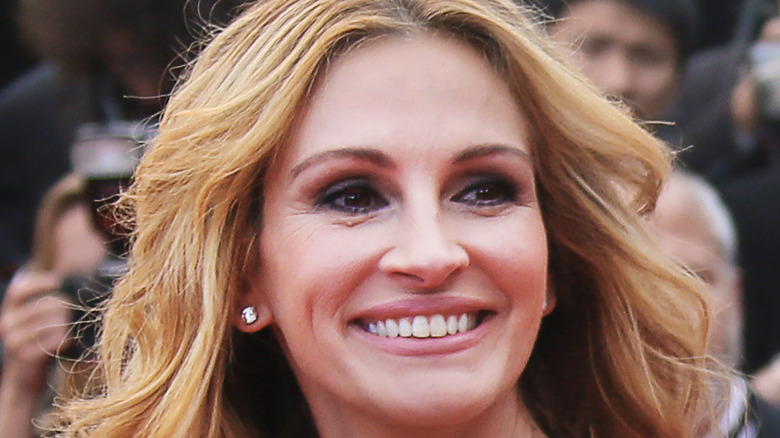 Shutterstock
Julia Roberts, who is also known as America's Sweetheart, is one of the most iconic actresses of all time, thanks to her ability to take on any role that's thrown at her. The actress first made a name for herself for her breakout role in the 1988 classic "Mystic Pizza," and has been stealing the hearts of millions ever since. Shortly after being catapulted to the top of Hollywood's A-list, Roberts landed starring roles in movies like "Steel Magnolias," "Pretty Woman," "Hook" (opposite the late Robin Williams), "My Best Friend's Wedding," "Stepmom," "Notting Hill," and "Erin Brockovich."
While Roberts clearly had notable roles in some of the most classic films of the '80s and '90s, her career has never really slowed down. In fact's she's remained a steady movie star through the last two decades, as she's continued to land leading roles in popular movies like "Ocean's Eleven," "Ocean's Twelve," "Valentine's Day," "Eat Pray Love," "Mirror Mirror," "Mother's Day," and "Homecoming." Roberts has also lent her voice to multiple animated films, like "Charlotte's Web" and "The Ant Bully."
And although Roberts' resume is one of the most impressive in the biz, there's one more famous role that she could've added to her long list of acting gigs. (Hint: it's another famous '90s romantic comedy.)
Julia Roberts almost starred in this 1993 classic rom-com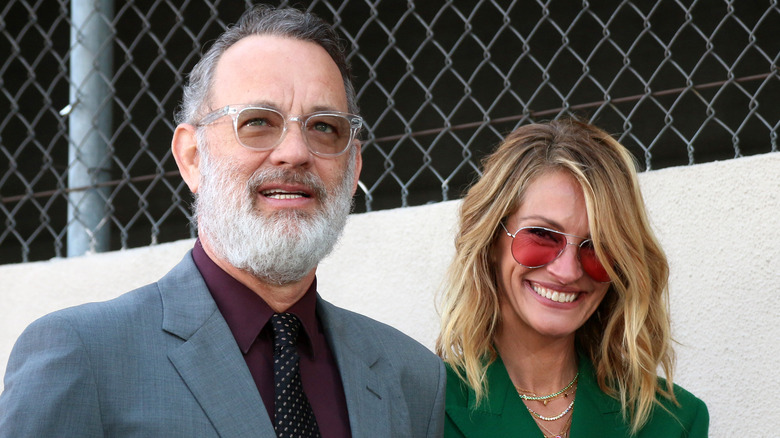 Shutterstock
During an interview with InStyle in September 2014, via ET Online, Julia Roberts revealed that she was actually tapped to star in the 1993 classic romantic comedy, "Sleepless In Seattle," but she had to turn it down. "I'd been offered 'Sleepless in Seattle' but couldn't do it," Roberts revealed. (She and Hanks went on to star in several movies together, like "Charlie Wilson's War" and "Larry Crowne.") 
However, just because Roberts missed out on starring in the iconic rom-com, doesn't mean that she harbors any hard feelings towards Ryan and Hanks — or any other actress that got a role over her, for that matter. "[Meg Ryan] and Tom Hanks are just such a jewel of a fit in that," the actress told the outlet, explaining that the romantic movie was similar to "Pretty Woman," which had been released three years prior. "I guess what they did for that moment in time is sort of what Richard [Gere] and I were doing across town (in 'Pretty Woman'), you know?" "I always feel like there is room for everybody," Roberts continued. "I don't consider myself really all that ambitious. When I didn't get a part — even when I was younger and needing to pay my rent — I would think, 'Oh, someone else got it. She's going to be so good.' I never felt sour grapes."