Will Crazy Rich Asians Get A Sequel?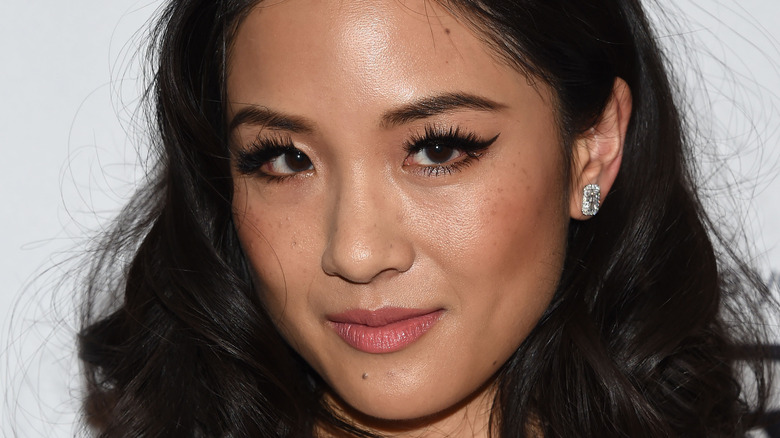 DFree/Shutterstock
It's been nearly four years since "Crazy Rich Asians" hit the big screen, but we're still not over this modern-day fairy tale. Based on the best-selling novel by Kevin Kwang, this romantic comedy tells the story of economics professor Rachel Chu, played by Constance Wu (who stars in but hasn't seen the movie "Hustlers"), who travels from New York City to Singapore with her boyfriend, Nick Young (Henry Golding), to attend his best friend's wedding (via Rotten Tomatoes). 
The second reason for the international getaway? Rachel is going to meet her boyfriend's family for the first time. Little does she know that they are not just rich, but crazy rich. As viewers watch this complicated love story unfold, they also get to marvel at extravagant outfits and jewelry, along with over-the-top parties and celebrations (via The Hollywood Reporter).
"Crazy Rich Asians'" debut was groundbreaking in more ways than one. Not only was this movie the best performing rom-com in the last ten years, as noted by Us Weekly, but it is also the first Hollywood film to feature an entirely Asian cast in almost 30 years. Given the success of this trailblazing flick, many fans have been itching to know if a sequel will be making its way to the big screen.
A second installment of Crazy Rich Asians is officially in production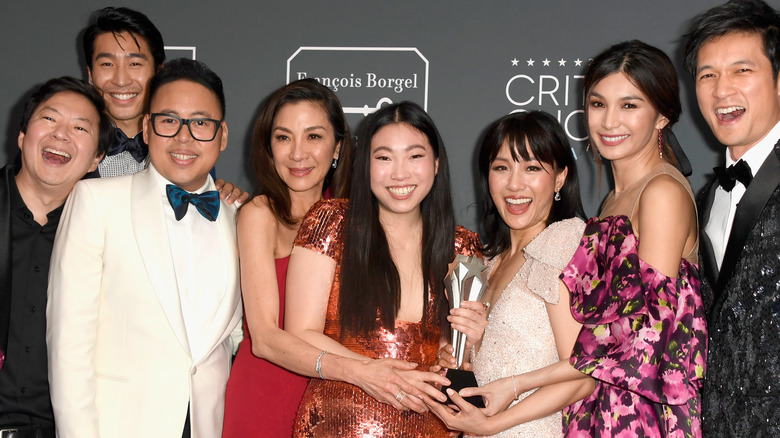 Frazer Harrison/Getty Images
Gone are the days of the 2000s: the era when romantic comedies reigned. With far fewer meet-cutes in movies these days, rom-com lovers are dying to know when they will get another taste of "Crazy Rich Asians," one of the more modern love stories to make its way on-screen. Well, if you were a fan of this escapist Cinderella tale, we've got good news for you. Just like the book series that the movie is based upon, "Crazy Rich Asians" will be getting a sequel. According to Us Weekly, production began on the sequel in March 2022.
According to NBC, Warner Brothers greenlit a second and third installment for "Crazy Rich Asians" back in 2018. The reason for the four-year delay? From the COVID-19 pandemic to cast availability, the creators have faced a few hiccups as they've tried to get the second film into production.
One of the biggest obstacles the team has faced has been finding a screenwriter for the project. Adele Lim, who collaborated with Peter Chiarrelli to write the original movie, quit due to pay discrepancies. While Chiarrelli, who is famed for writing "The Proposal," was offered between $800 thousand to $1 million for the second film, Lim was only offered $110,000, as noted by The Hollywood Reporter. 
The new screenplay will be written by Amy Wang, a Chinese Australian screenwriter.