Nicolas Cage Reveals The Major Movie Franchises He Turned Down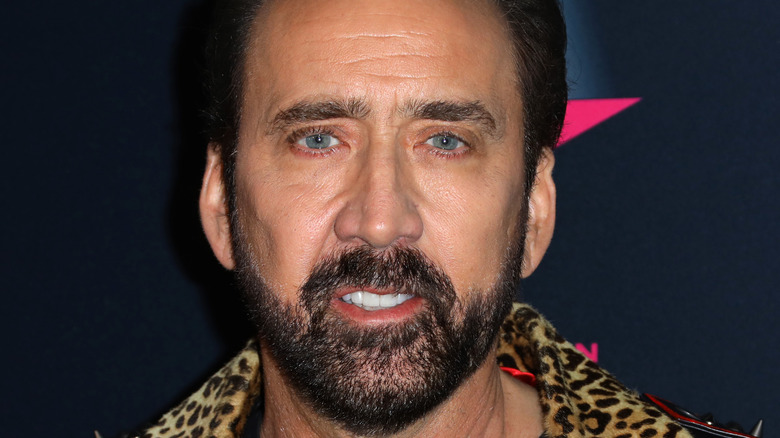 Jc Olivera/Getty Images
There's only one Nicolas Cage. The legendary Oscar-winning actor is so inimitable, in fact, that the upcoming movie "The Unbearable Weight of Massive Talent" finds him playing a heightened version of himself in a hilarious attempt to honor every crazy "Cage rage" story fans have ever heard. 
Naturally, the unique star, a Coppola by birth (which is the real reason Cage changed his name), was against taking the role at first. As Cage admitted to The Hollywood Reporter, he didn't fully understand what the angle was.
Thankfully, the actor got the gist of it after reading a letter from mega-fan director and co-writer Tom Gormican. 
"His tone was more of a celebration of some of [the actor's iconic onscreen] moments — like being at the bottom of the pool in 'Leaving Las Vegas' or [using] the gold guns in 'Face/Off,'" he said, rather than a mockery of Cage's extensive body of work. The operative word there is "work," since the actor made it clear to People, "I always say to myself, 'I never had a career, only work.'" 
Cage explained how he intentionally fought back against buying into his own hype since the actor believes doing so leads to taking oneself too seriously, which contradicts the point of performing in the first place.
With 110 acting credits to his name on IMDb, at the time of writing, you might be forgiven for thinking there's nothing Cage won't do. But there are several roles the prolific performer has turned down over the years, including in some major franchises.
Nicolas Cage turned down these major movie opportunities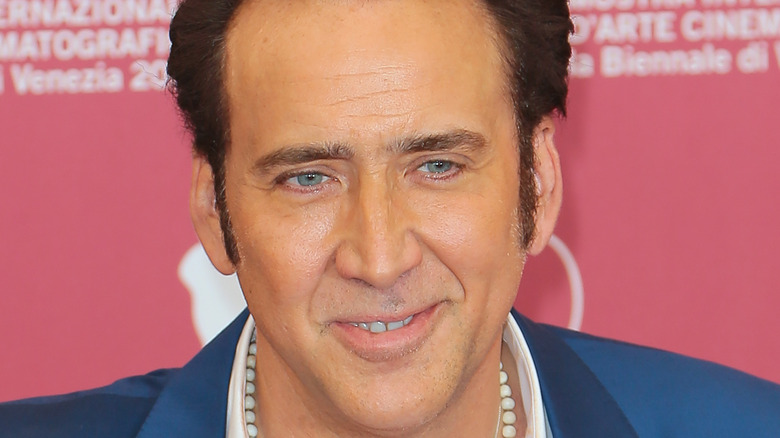 Matteo Chinellato/Shutterstock
Nicolas Cage has a reputation for being a bit, shall we say, eccentric. But he's survived this long in Hollywood for a reason. In response to a fan question about whether he's ever turned down a job offer, Cage said (via YouTube), "All the time. I know that's not the urban myth you want it to be, but I turn 'em down all the time."
In fact, the "Face/Off" star is pretty picky about his roles. As he told People, he's a family man first and foremost, with Cage and wife Riko Shibata sharing happy family news back in January 2022. That's actually the crucial difference between the real-life him and his persona in "The Unbearable Weight of Massive Talent." 
"I turned down 'Lord of the Rings' and I turned down 'Matrix' because I didn't want to go to New Zealand for three years or Australia for three years because I needed to be home with my son Weston, that's a fact," he told People.
Moreover, the actor took issue with how much swearing was in the new movie, too. As he explained to The Hollywood Reporter, according to director Tom Cormican, "Neurotic Nick Cage is the best Nick Cage." But the actual Cage argued, "I have a lot of quiet moments at home with just my cat, reading. Do we want to show any of that? No, because it's not fun." 
Actually, that does sound like something we'd watch, to be fair.