Insider Reveals Why Liza Minelli Was Unhappy With Her Oscars Appearance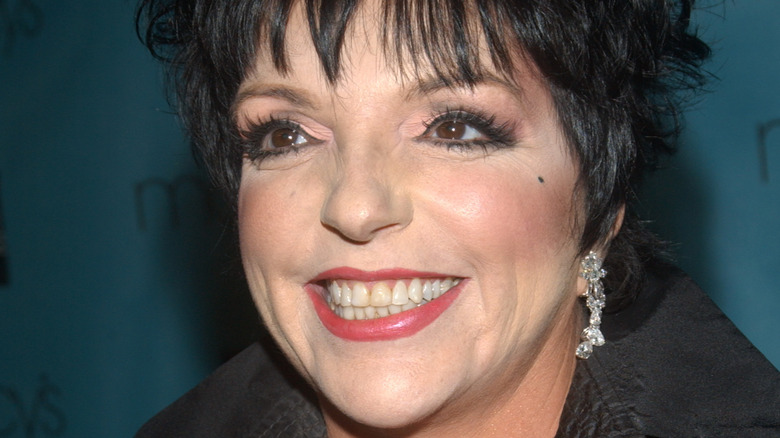 Featureflash Photo Agency/Shutterstock
While everyone was talking about Will Smith slapping Chris Rock at the 2022 Academy Awards, there was a moment between Lady Gaga and Liza Minnelli that made headlines for seemingly all of the right reasons.
According to the New York Post, Lady Gaga personally requested that Minnelli join her to present the best picture award towards the end of the show. Minnelli, who won the best actress Oscar in 1973 for "Cabaret," came out on stage in a wheelchair, appearing frail. The singer and actress has dealt with health issues throughout the years, including a bout with viral encephalitis in 2000. "I couldn't walk and I couldn't talk, and they told me I wouldn't [do either] ... ever again," Minnelli told NBC News.
Her appearance delighted the stars in the audience, who gave her a standing ovation. "You see that? The public, they love you," Lady Gaga told Minnelli, per People. And when Minnelli began to have difficulty reading from the teleprompter, Lady Gaga reassured her with a sweet "I got you." Minnelli quickly replied, "I know you do."
Although the heartfelt moment touched many, one of Minnelli's closest friends is saying that there's a reason the star seemed so rattled at the Oscars, and it had nothing to do with her health.
Liza Minnelli did not want to be seen in a wheelchair at the Oscars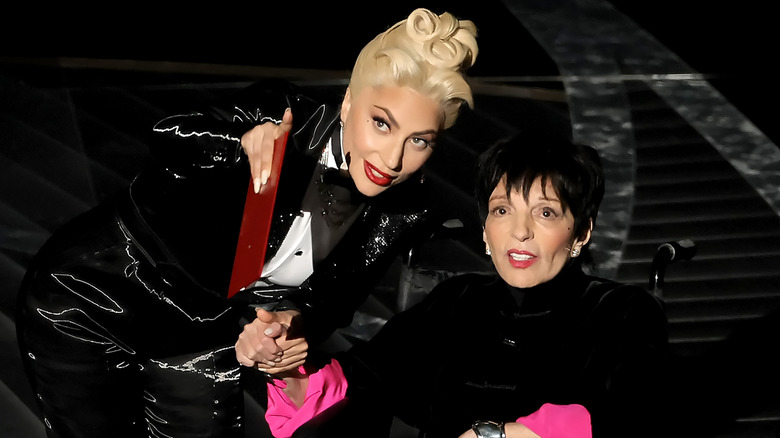 Neilson Barnard/Getty Images
Singer Michael Feinstein told "The Jess Cagle Show" that Liza Minnelli had no intention of being on stage in a wheelchair. Instead, she expected to sit in a director's chair while presenting the best picture award with Lady Gaga. "You know, that whole thing was, she was sabotaged. That's the terrible word to use, but she only agreed to appear on the Oscars if she would be in the director's chair, cuz she's been having back trouble," Feinstein explained. "She said, 'You know, I wanna look good. I don't want people to worry about me.'"
But Feinstein claimed that once the Will Smith incident happened, producers got nervous and changed the plan for Minnelli. When she initially refused to sit in a wheelchair, they threatened to pull her from the telecast, and she relented. But once out on stage, Minnelli felt "shaken" and "discombobulated."
"Can you imagine being suddenly forced to be seen by millions of people the way you don't wanna be seen?" he said. "That's what happened to her. And she was very disappointed at that, that that happened and it was not what was agreed to."
The good news, Feinstein added, is that Minnelli is actually doing well. So maybe Oscar producers can make it up to her next year?