The Sweet Words Lady Gaga Said To Liza Minnelli At The Oscars Show Her True Character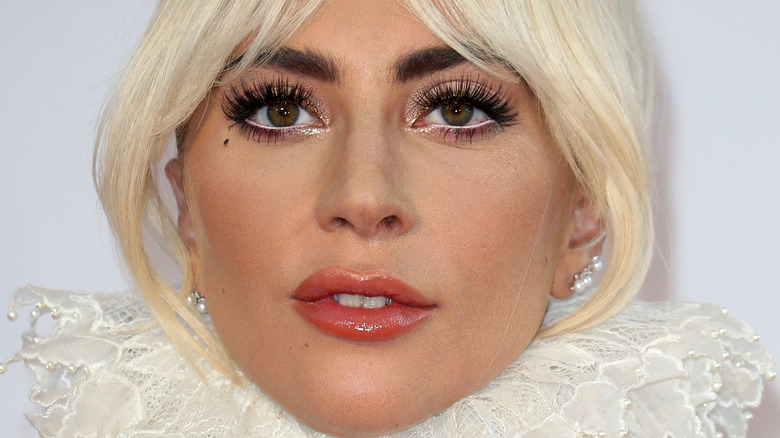 Cubankite/Shutterstock
Though the 94th Academy Awards has perhaps been overshadowed by the violent reaction that Will Smith had to Chris Rock's joke about Smith's wife, Jada Pinkett Smith, there were uplifting speeches and wins throughout the ceremony. One of the sweetest moments of the evening occurred when Lady Gaga presented the best picture award with Liza Minnelli (via People).
Minnelli, 76, appeared on stage in a wheelchair, seeming frail and a little confused at times. Back in 2000, Minnelli suffered from viral encephalitis. She told ABC News just how bad it was, saying, "I couldn't walk and I couldn't talk, and they told me I wouldn't [do either] ... ever again." Back on stage again, Minnelli received a wonderful round of applause, and Gaga was ever-present and attentive throughout their presentation. She boosted Minnelli's spirits by saying, "Do you see that?" as the audience clapped for Minnelli. "The public, they love you," Gaga lovingly said (per People).
While the Academy Awards showed the true character of some in unfortunate ways, it was Gaga's tender words to Minnelli that revealed her genuinely tender soul.
Lady Gaga comforted Liza Minnelli at the Oscars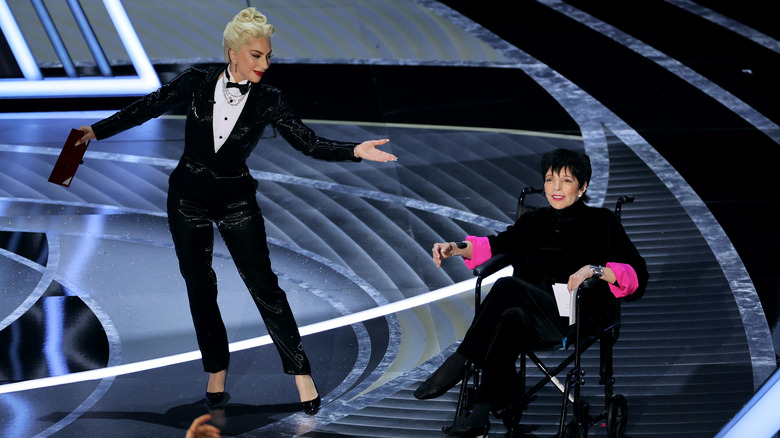 Neilson Barnard/Getty Images
"You know how I love working with legends," Lady Gaga began when took the stage at the 94th Academy Awards alongside Liza Minnelli. "I'm honored to present the final award of the evening with a true show business legend," Gaga said. She kindly helped guide Minnelli through the presentation (via People).
The "Cabaret" star said she was happy to be at the ceremony before turning to Lady Gaga and saying, "Especially with you. I'm your biggest fan." The "House of Gucci" actress grabbed hold of Minnelli's hand on stage and reassured Minnelli when she began to stammer. Gaga made Minnelli feel comforted and protected in a touching moment of kindness. "I got you," Gaga said to Minnelli while the names were being read. Minnelli quickly replied, "I know you do."
While fans were left stunned when Will Smith attacked Chris Rock earlier in the evening, Lady Gaga's loving gestures and support while advocating for Minnelli made Gaga the real light at the 2022 Oscars.