Why Monique Coleman And LisaRaye McCoy Believe Everyone Can Relate To Greed - Exclusive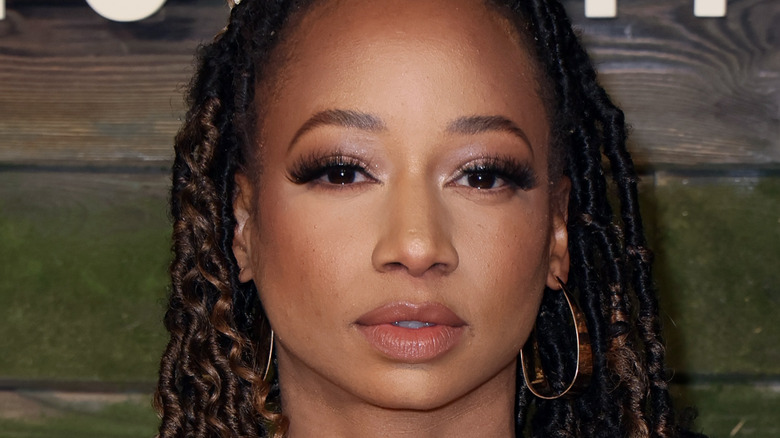 David Livingston/Getty Images
Lifetime's new film, "Greed: A Seven Deadly Sins Story" is the fourth installment in T.D. Jakes' "Seven Deadly Sins" anthology. The movies are based on a book series by Victoria Christopher Murray, and each one dives into one of the seven deadly sins and how they can manifest in someone's life.
In "Greed," the audience will see how main character Zuri's (Monique Coleman) life changes when she starts making decisions based on greed. At the start of the story, Zuri is a hardworking interior designer ready to prove herself, but when she meets Godfrey Anderson (Eric Benét) and Miss Viv (LisaRaye McCoy), greed starts to influence her actions.
During an exclusive interview with The List, LisaRaye McCoy and Monique Coleman shared how they related to the movie and why they think others will as well. The theme of greed throughout the movie was something that they were excited about and believe will resonate with viewers.
LisaRaye believes there's a little greed inside all of us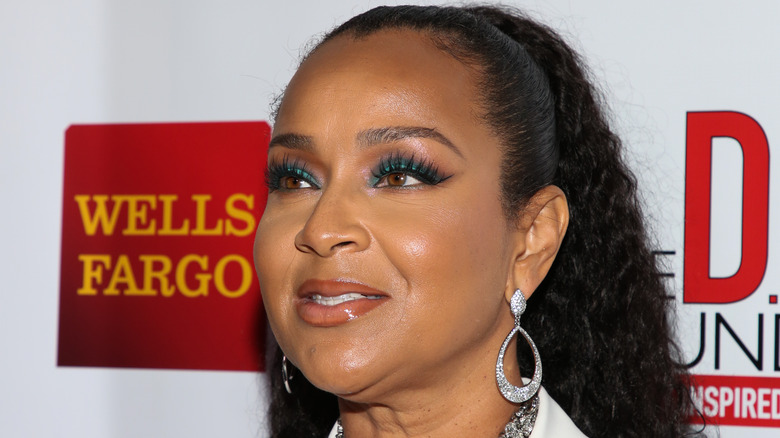 Paul Archuleta/Getty Images
In "Greed," LisaRaye McCoy's character, Miss Viv, seems irredeemable. The actress herself described the character by saying, "She was neurotic, she was greedy, she was manipulative." While her character acted on those impulses to an extreme level in the film, McCoy believes everyone has them to some extent. "We've all been some of that in our life, if we want to be honest," she said.
McCoy added that there's a point at which the drive to succeed is a good thing, and it's just about finding the balance before ambition becomes greed. "With my life, it's such a thin line, between greed and ambition," McCoy explained. "But I don't want to be content either. I want to experience life in a way in which I'm still growing and still learning." Because that balance is something most people can relate to, McCoy hopes that watching this film can help viewers examine where they stand. 
"It's normal," she said. "We try to check and balance ourselves in life all the time, and that's why being able to see a movie like this and being thoroughly entertained, with a message that's in there as well, will just give you food for thought to be able to help you balance as well."
Greed's message is more important than ever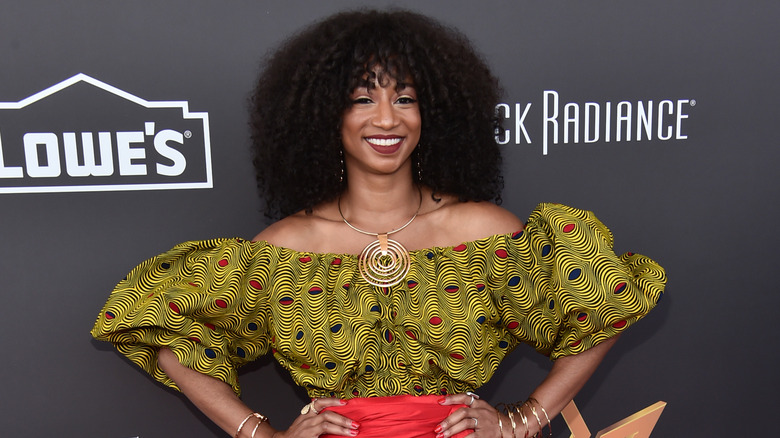 Alberto E. Rodriguez/Getty Images
While LisaRaye McCoy's character, Miss Viv, is firmly on the dark side, Monique Coleman's character, Zuri, may seem more relatable to the average viewer. At the start of the film, Zuri seems like a good, hard-working person. It isn't until her ambition and envy get the best of her that she makes selfish and deceitful decisions. Coleman said that she thinks that slippery slope is something viewers may relate to now more than ever.
"Specifically, because of social media ... everybody has a highlight reel on their phone, and you can share your best, your brightest, your most dynamic moments," Coleman explained. "Now, more than ever, the idea of being content, the idea of being satisfied with your life and happy with what is in front of you and what you've created and cultivated is more difficult than it's ever been because of the fact that we can so easily look across the way."
Though she doesn't see Zuri as a victim in her situation, Coleman added that people might relate to the way she let her bad decisions snowball. "A lot of that has to do with our trauma and not really facing ourselves and not really seeing what's motivating us. We might think that we're being motivated by ambition or drive, but really we're being motivated by insecurity," Coleman said.
"Greed: A Seven Deadly Sins Story" premieres Saturday, April 23 at 8/7c on Lifetime.