Prince Harry Makes A Bold Statement About His Role In Queen Elizabeth's Life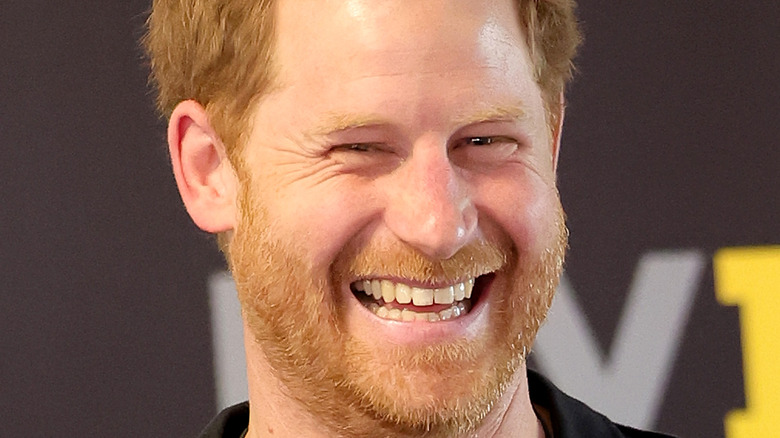 Chris Jackson/Getty Images
For months, inquiring minds have wanted to know whether Prince Harry's relationship with his family will ever be saved. 
His father, Prince Charles, has reportedly begun to soften on the issue of allowing Harry and Meghan Markle to become part-time royals once he ascends the throne. Harry and big brother Prince William are still said to be on tense terms, according to ET Online. 
Surprisingly, Queen Elizabeth may be her grandson's biggest supporter. Though she has every reason to be upset with Harry's choices and his outspokenness about royal life — she did say that "recollections may vary" when it comes to his claims of palace racism, per Page Six — she doesn't appear to be holding grudges. 
The Duke of Sussex has said that he regularly keeps in touch with his grandmother; he introduced the queen to his daughter, Lilibet Diana, via video chat shortly after her birth.
Royal fans were pleasantly surprised in April 2022 when Harry and Meghan paid a secret visit to the queen on their way to the Invictus Games in the Netherlands. Harry also met with Charles in an olive-branch move.
He later spoke about his visit and his family relations to media outlets, including the "Today" show's Hoda Kotb. Harry was somewhat vague when asked whether he missed his family back in the U.K. "Especially over the last two years, for most people, have they not missed their family?" he said, per Us Weekly. 
But when Kotb questioned Harry about his relationship with the queen, his response raised eyebrows.
Twitter is blasting Harry's comment about protecting the queen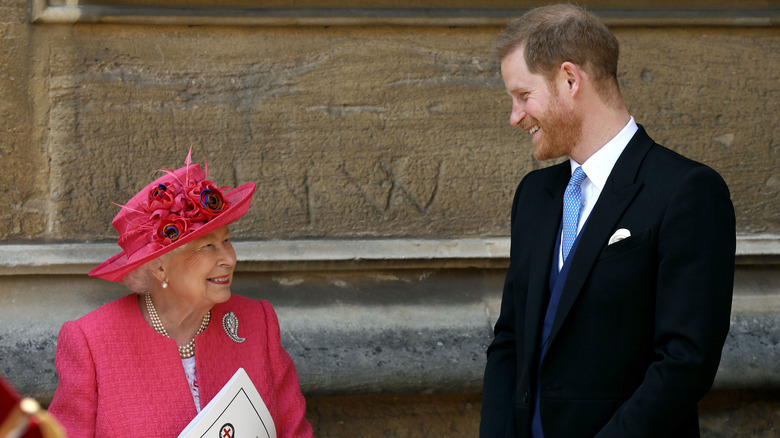 Wpa Pool/Getty Images
When NBC's Hoda Kotb caught up with Prince Harry at the Invictus Games, of course, she asked about his under-the-radar meeting with Queen Elizabeth. 
He confirmed that he and his wife, Meghan Markle, had tea with the queen. Saying that his grandmother was in "great form," he then added (per The U.S. Sun), "She's always got a great sense of humor with me, and I'm just making sure that she's protected and got the right people around her."
Harry didn't elaborate on his role as protector, leaving many to wonder whether his concern was for the queen's health, her personal safety, or even the scandal surrounding her son Prince Andrew.
Whatever he meant, the remark has drawn scorn from the British tabloids and Twitter followers. One scoffed, "The people she needs to be protected from are Prince Harry and his wife."
British broadcaster Piers Morgan, no fan of the Sussexes, fired off a sarcastic tweet: "By quitting Britain & living 6000 miles away? By trashing her family & institution on TV? By snubbing Prince Philip's memorial? By writing a book that will ruin her Platinum Jubilee?" 
At least one fan is in Harry's corner. They noted, "So far it seems to me that the right wing media outrage with Prince Harry's comment is about him and his ability to protect The Queen but not necessarily the idea he put out she may need protecting & his concern that she may not have the right people around her."