Prince Harry Reveals The Major Milestone Lilibet Just Reached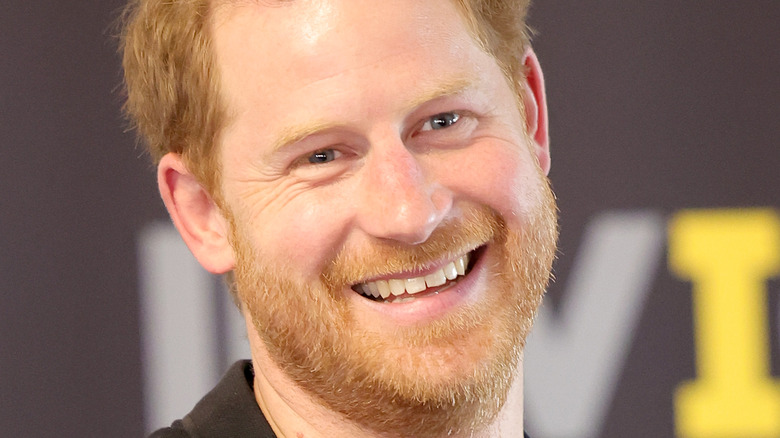 Chris Jackson/Getty Images
Since Prince Harry and Meghan Markle's second child Lilibet Diana was born in June of last year, her parents have shared few precious details about the little one with royal fans. Of course, we glimpsed the adorable baby girl and her big brother Archie in the family's intimate and playful Christmas card (via Town & Country). But other than that, well, the world has not seen little Lili at all.
As far as what her parents have said about what she's like, shortly after the arrival of the royal wee one, her famous father revealed, "We've been lucky so far. She's very chilled and seems happy to just sit there while Archie is running around like crazy" (via Hello!). 
But the closely-watched parents' lives — not to mention Archie's — are about to change, because as Harry shared recently, Lili is on the move! And she's doing more than crawling.
Prince Harry loves having a little girl to join big brother Archie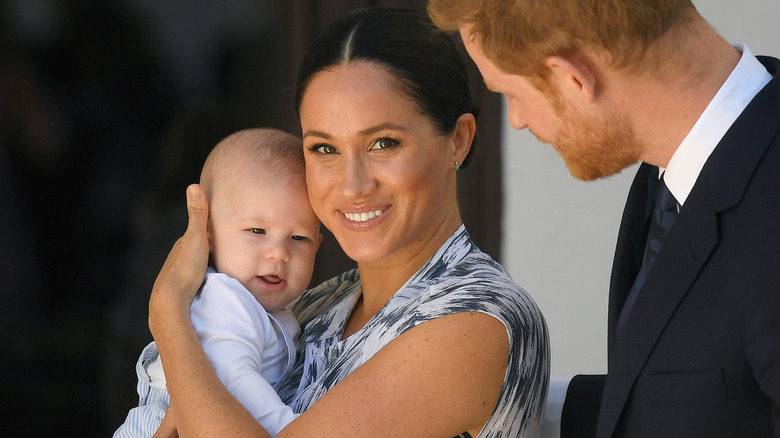 Pool/Getty Images
Speaking to People this week, the Invictus Games founder confirmed that their second born is no longer content to just sit and admire Archie. "Her current priorities are trying to keep up with her brother," Harry told the outlet, adding, "She took her first step just a few days ago!" Meanwhile, Harry is clearly smitten with Lili, going on to enthuse while talking to People, "Proud papa, here."
Lilibet Diana has always seemingly had her dad wrapped around her sweet little finger. Upon Lili's birth, the royal parents shared a statement on their Archewell organization website, saying in part, "She is more than we could have ever imagined, and we remain grateful for the love and prayers we've felt from across the globe."
And before she was even earthside, Harry expressed gratitude for having the opportunity to welcome a little girl into their family. While speaking to Oprah Winfrey during that interview, the 37-year-old said, "To have any child, any one or any two would've been amazing, but to have a boy and then a girl — what more could you ask for?" (via Insider).
Prince Harry shares more details about his family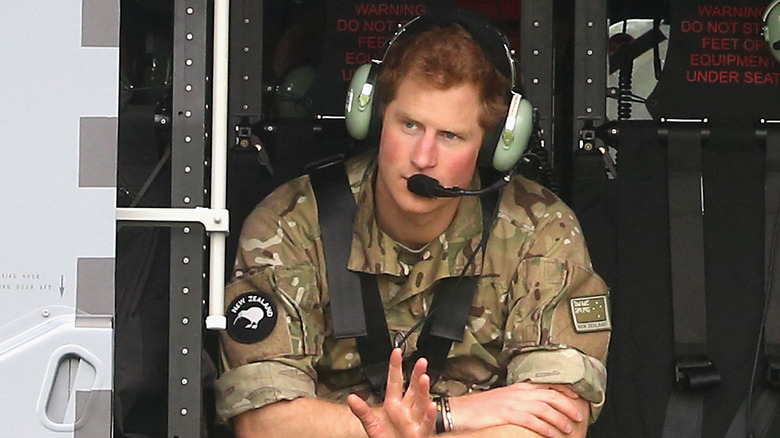 Chris Jackson/Getty Images
Aside from the sneak peeks into the life of Lilibet that Prince Harry has offered, mom Meghan Markle peppers in just a few other details. One interview in November of 2021 saw the former actress telling Ellen DeGeneres that just like every other baby, her daughter was being tortured by teething pain (via Us Weekly).
As Lilibet Diana hits each milestone, like enduring teething and mastering the art of walking, her royal dad is feeling the presence of the kids' grandmother, Princess Diana. Talking to the Today show this week, the U.K. native said about his mom, "For me, (her presence is) constant. It has been over the last two years — more so than ever before." He went on to say he feels Princess Diana's presence in "everything" he does and also shared he feels, "She's watching over us."
As for what's next for Harry's little walker back in California, perhaps the royal couple will share more insight into her life as she grows up. Consider that when it comes to Archie, who is 2, the "proud papa" typically gives more away. As he imparted at the opening ceremony of the Invictus Games taking place in Holland, Archie wants to be a pilot when he grows up (via BBC). 
Like father like son? Harry served this in role while touring Afghanistan over the course of his decade-long military service.