The Truth About The Messy Love Triangle Between Addie, Doug, And Julie On Days Of Our Lives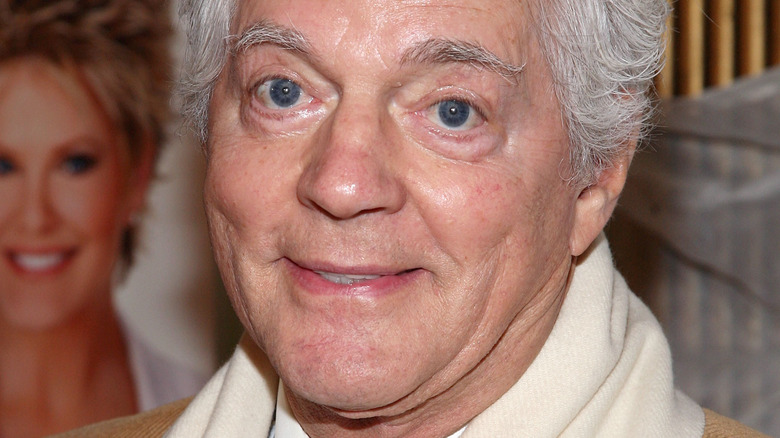 Valerie Macon/Getty Images
There have been plenty of memorable love stories for "Days of Our Lives" fans to enjoy over the years. Viewers of the NBC soap opera have witnessed some of the most popular daytime couples form in the sudser's 55-plus years on air (via Nine). Couples such as Bo and Hope Brady, Steve and Kayla Johnson, Will Horton and Sonny Kiriakis, John Black and Marlena Evans, and many, many more. Of course, these couples have had so many ups and days over the years, and have broken up and gotten back together countless times.
Of course, "DOOL" fans have also seen their favorite characters engage in some messy love triangles, as Salemites such as Sami Brady, Lucas Horton, and Austin Reed spent years stuck in a tangled romantic situation, per Fame 10. Other memorable love triangles have included Billie, Bo, and Hope, John, Marlena, and Roman, and Bill, Laura, and Mickey.
However, one of the most complicated and surprising love triangles from the sudser's early days has to be the story of Addie, Doug, and Julie.
Doug and Julie's romance was thwarted by Addie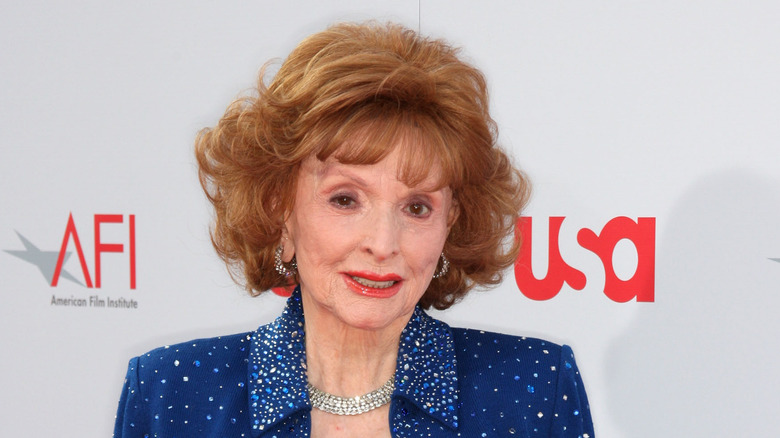 Frederick M. Brown/Getty Images
Longtime "Days of Our Lives" viewers may remember the dramatic story of Addie Horton, Doug Williams, and Julie Olson. Addie was the oldest daughter of beloved Salem couple Tom and Alice Horton (via Soap Central). Addie married her first husband, Ben Olson, and had two children, Steven and Julie. In 1967, Addie and Ben decided to leave Salem and move to Paris. However, they left the then-teenage Julie in Salem with Tom and Alice. A few years later, Ben died in Paris and Addie came home to Salem to stir up some trouble on "DOOL."
When Doug Williams met Bill Horton in prison, the two became friends. Once released, Doug came to Salem in hopes of using his skills as a con man to get some cash, per Soaps in Depth. So, when he was paid to seduce Julie in hopes of getting her away from her then-husband, Scott Banning, he took the job. However, Doug and Julie actually began to develop real feelings for one another. The two carried on a secret affair until Julie decided to divorce Scott and run away with Doug. However, when Addie came back to town she wasn't thrilled about her daughter's relationship with Doug. She later exposed the couple's affair and all of Doug's past transgressions as a con man.
Doug eventually married to Addie and later her daughter Julie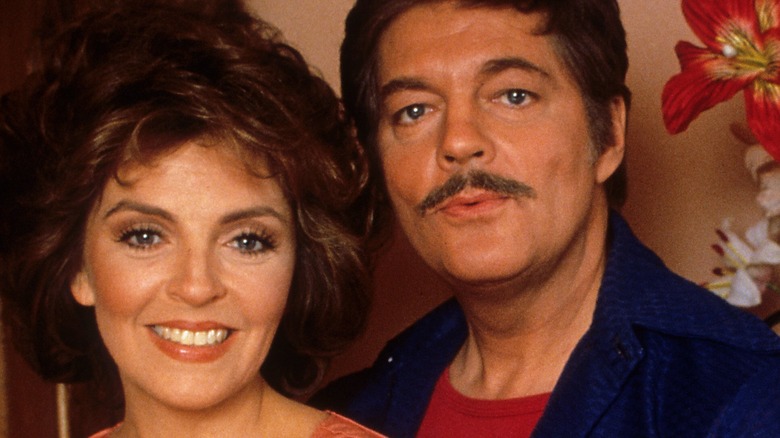 Donaldson Collection/Getty Images
Although "Days of Our Lives" viewers watched as Doug and Julie planned to get married and honeymoon in Italy, their plans were ruined after the pair got into a heated argument about Julie's son, David. Julie walked out on Doug and he was heartbroken, per Soaps in Depth. Addie, who had also fallen for Doug, later proposed to her daughter's former beau and the two tied the knot. Julie was devastated when she learned that Doug had eloped with her mother, but Doug and Addie's relationship began to grow. The two were happy together, even though Doug still carried love for Julie.
Eventually, Addie got pregnant and was later diagnosed with cancer. She refused treatment, not wanting to harm her unborn baby. After she gave birth to the couple's daughter, Hope, Addie's cancer went into remission. Sadly, not long afterward Addie died when she rushed in front of a truck to save Hope and was hit (via Soap Central). Doug was completely heartbroken as he raised Hope on his own. Eventually, Julie and Doug found their way back to each other and although there have been ups and downs, the two became one of the longest-running and most beloved couples in Salem.
Doug's relationships with Addie and Julie may have been full of drama, but he went on to have a long and lovingly marriage with Julie while also cultivating a close relationship with his daughter, Hope.