The Reason Michelle Obama's Brother Is Suing A Private School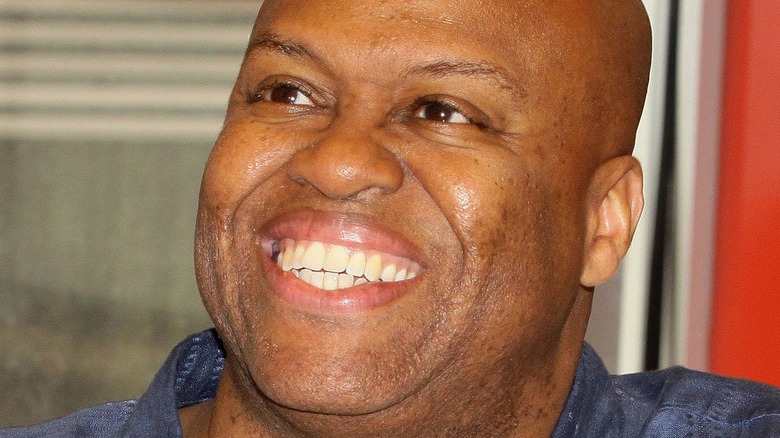 Raymond Boyd/Getty Images
Michelle Obama has frequently waxed lyrical about the special relationship she shares with her family, including her mom, Marian Robinson, and brother Craig Robinson. As Oprah Daily notes, in her bestselling memoir "Becoming," the former first lady described Craig as her "protector" and the "best brother a sister could ask for." The Ivy League graduate is a basketball star, successful businessman, and even a former VP at Morgan Stanley Dean Witter. He also has a beautiful family of his own.
On marrying his second wife, Kelly Mccrum, a white woman with whom he shares two sons, Craig opined to NPR, "First of all, my mom and dad would have been appalled if I met someone like Kelly ... and she turned out to be as nice and as loving as she is and I didn't give her a chance just because she was white." He added, "My dad would've been all over me about the double standard. Just because you're Black doesn't mean you can be prejudiced. That's first and foremost."  
Now, following the couple's longstanding issues with their sons' exclusive private school, they're fighting back against institutional bias. 
Craig and Kelly Robinson are alleging a pattern of systemic racism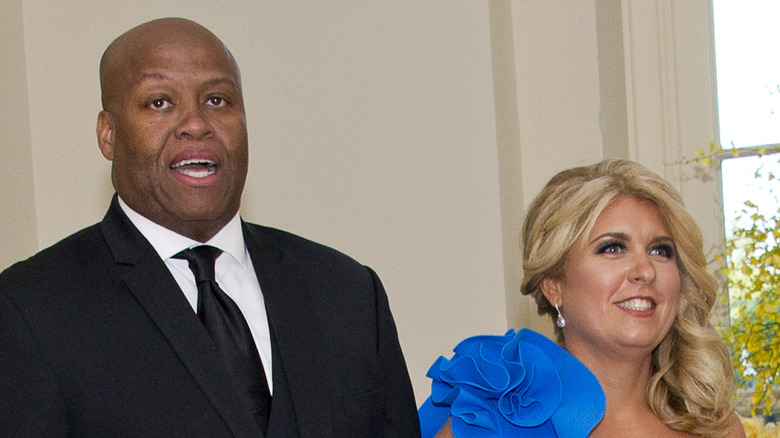 Pool/Getty Images
Michelle Obama's older brother, Craig Robinson, and his wife, Kelly Robinson, are suing their sons' former school after the duo was expelled, in quick succession, following the Robinsons voicing concerns over the institution's alleged racial bias. ABC News reports the couple, who lives in Milwaukee, Wisconsin, has lodged a lawsuit against the pre-kindergarten private school, the University School of Milwaukee.
"We're moving forward with this for a couple of reasons. We want to hold University School of Milwaukee accountable not just to our two children who they retaliated against, but more importantly, there's a whole community of people who are out there that we wouldn't feel right if this happened moving forward," Craig Robinson explained during an appearance on "Good Morning America." He added, "The third reason is, this needs to stop and change, and this will help all students at the University School of Milwaukee."
According to CBS News, the Robinsons' sons were prevented from re-enrolling after their parents raised concerns over the treatment of students of color, as well as those from different socio-economic backgrounds, which the couple argued were not properly addressed in-house, as they were initially promised in the school's enrolment contracts. These issues came to the fore when the children were studying at home during the pandemic.
USM claimed the Robinsons consistently breached their school guidelines by engaging in a pattern of "disrespectful and demanding communications with and about our teachers and administrators."