The Truth About Michelle Obama's Relationship With Her Mom, Marian Robinson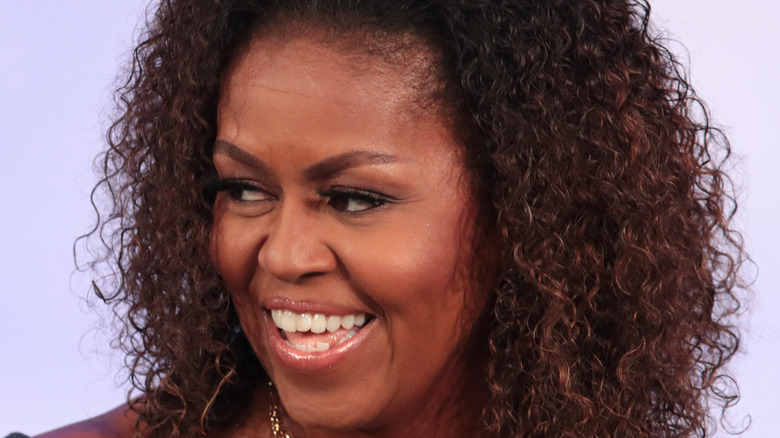 Scott Olson/Getty Images
When Barack Obama was elected president and Michelle Obama became first lady, their daughters, Malia and Sasha, were just 10 and seven years old, respectively. Due to her many obligations as first lady, which included international travel, Michelle Obama asked her mother, Marian Shields Robinson, to move into the White House as a way to help the girls adjust and maintain a sense of normalcy (via The Daily Mail).
Obama shares a close relationship with her mother. In a Mother's Day Instagram tribute last year, she reflected upon the lessons Robinson taught Obama and her brother, Craig. "When we were growing up, she always gave us the space to ask questions and share our ideas. And she always took us seriously, carefully considering what we had to say and responding with thoughtful questions, and plenty of encouragement," Obama wrote. "All along, she was empowering us to be ourselves, kindling the unique flame burning inside each of us."
Obama went on to describe her mother's upbringing as "the blueprint for how I have raised my own girls" and concluded by describing Robinson as "my rock and my best friend ... and a guiding light throughout my life."
Michelle Obama says Marian Robinson was the most popular person in the White House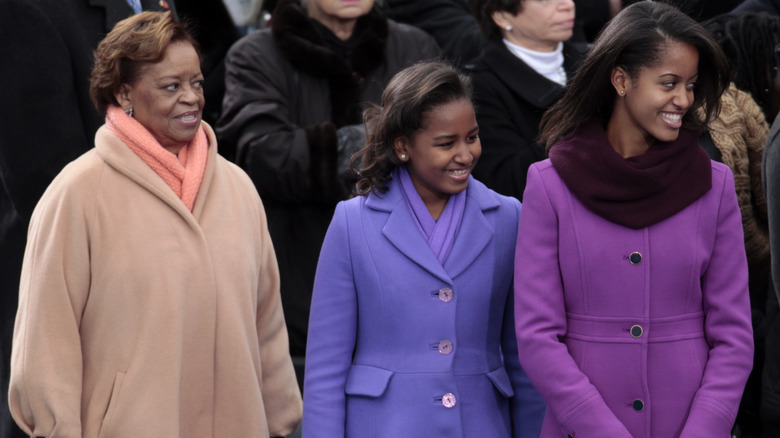 Bloomberg/Getty Images
Although some mothers and daughters may have had a difficult time living together, that never seemed to be the case for Obama and Robinson — and Obama is the first to share that her mom was definitely the most popular person living at 1600 Pennsylvania Avenue.
In a 2018 interview with Gayle King, Robinson said she avoided the spotlight during her time at the White House — but behind closed doors, Obama said Robinson was the most popular resident, per The Washington Post.
"She had a stream of people [visiting her quarters]," Obama told King. "Grandma's room was like the confessional. They would come by and unload." Robinson has since moved back to Chicago, where Obama was raised, but she still gets visits from the people she bonded with during her time in the White House, as reported by The Daily Mail.
Obama certainly looks up to her mom, and it turns out the feeling is mutual: "When I grow up I would like to be like Michelle Obama," Robinson told King (via The Washington Post).