Why Blac Chyna's Mom Can't Be At Court To Support Her Lawsuit Against The Kardashians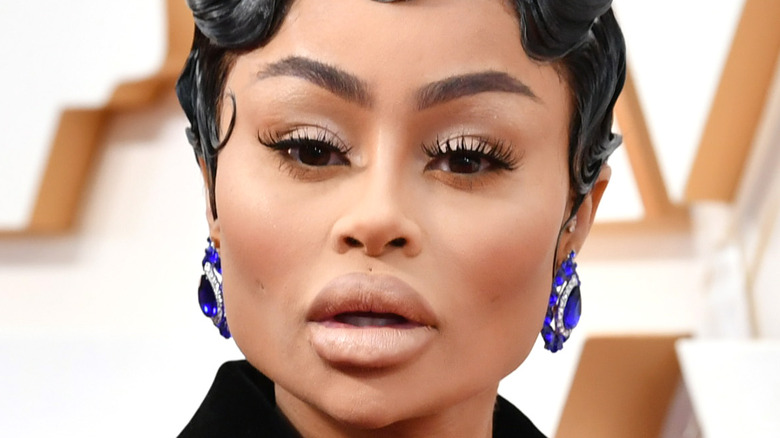 Amy Sussman/Getty Images
Earlier this month, Blac Chyna took to Twitter to let fans know she wasn't done with the Kardashians just yet. Rob Kardashian's baby mama and former partner posted a lengthy statement explaining why she was refocusing her attention on suing the famous family because, Chyna alleges, they're responsible for getting her reality show axed. The model also has a child with Kylie Jenner's ex. Chyna recently opened up about co-parenting with Tyga and Rob, claiming neither man was pulling their weight financially.
Of continuing with her lawsuit, Chyna claimed, "I'm taking them to court to stand up for my legal rights and to be an example to my kids that 'what's right is right, what's wrong is wrong.' And what they did was so wrong." Per People, opening statements were made Tuesday, April 19, with the Kardashians' lawyer, Michael Rhodes, claiming they were concerned for Rob's mental health if he continued seeing Chyna. 
Rhodes also argued that she wanted to be a Kardashian above all else. Furthermore, the spinoff show "Rob & Chyna" didn't continue because the central relationship was so toxic. In fact, the famous family acted "against their own financial interest to protect someone they loved." The legal battle, which began in 2017, is ongoing, but Chyna's mother may have unnecessarily complicated matters with her recent behavior.
Tokyo Toni went on an Instagram Live rant about the Kardashians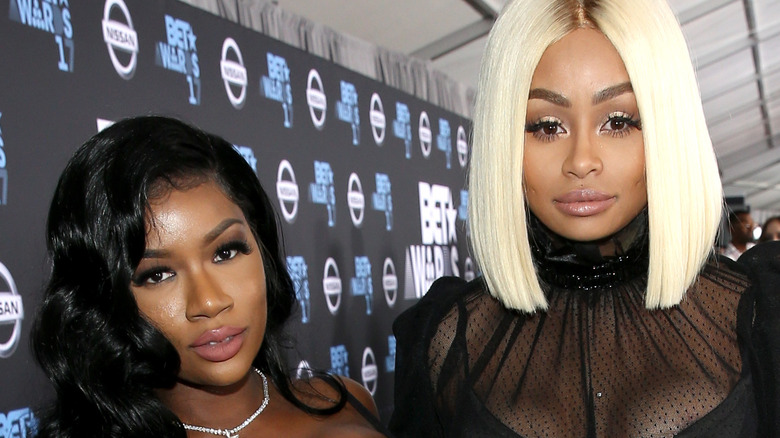 Featureflash Photo Agency/Shutterstock
The judge trying Blac Chyna's complex lawsuit against the Kardashians has banned her mother, Tokyo Toni, from attending the proceedings after she publicly attacked the famous family. Us Weekly confirms Toni was prevented from entering the courtroom, and will likely be barred from the rest of the trial after her incendiary comments were discussed during the second day of juror selection.
Toni, whose real name is Shalana Hunter, alleged that the reality stars — many of whom were present in court for jury selection, including momager Kris Jenner and daughter Khloé Kardashian — look "scary" in real life. In a lengthy Instagram Live session, Chyna's mom decried Khloé for "shaking her f****** head off everything every juror said," suggesting the Good American founder may have popped a Xanax before showing up. 
Meanwhile, Kris, whose gorgeous new look has fans talking, was described as "old and decrepit." Toni even compared her to Jigsaw, the serial killer at the heart of the horror movie franchise "Saw." According to TMZ, Toni responded to her ban by promising to "get that judge," again on Instagram Live. 
Page Six confirms the FBI was subsequently called, since threatening a judge is a federal offense. Kris was concerned for her safety following Toni's initial comments, while Chyna's attorney, Lynne Ciani, admitted she didn't know about the Live session at the time.