Kourtney Kardashian Gets Real About Her Fertility Journey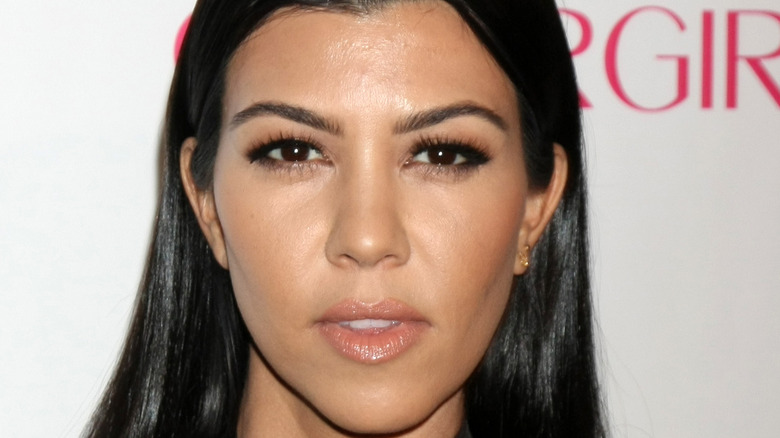 Kathy Hutchins/Shutterstock
Kourtney Kardashian and Travis Barker got engaged during a romantic beachfront proposal at the Rosewood Miramar in Santa Barbara in October 2021, and ever since she said "yes," pregnancy rumors have been swirling.
It's not surprising, given how close Kardashian and Barker are to their children. Kardashian shares three kids — sons Mason and Reign and daughter Penelope — with her ex, Scott Disick. 
And Barker has son Landon and daughter Alabama with his ex-wife, Shanna Moakler. He is also very close with Moakler's daughter, Atiana, whom she shares with Oscar De La Hoya, per US Weekly. In fact, one of the reasons Kardashian decided to move Barker out of the friend zone was seeing how great he is with his children. 
"She fell for Travis because he's such a there-for-his-kids father. He has a huge heart," a source told People. "He's so sweet and loving towards her and her children. Their families also blended easily and nicely, and they all get along so well."
Now that the couple is ready to walk down the aisle, they are moving full steam ahead with plans to have a baby. Kardashian had already frozen her eggs back in 2018, telling Ellen DeGeneres in 2021 that "having the control of my body just gave me a peace of mind." 
But, although she prepared for a future pregnancy, her fertility journey hasn't been easy.
Kourtney Kardashian says her IVF experience has been awful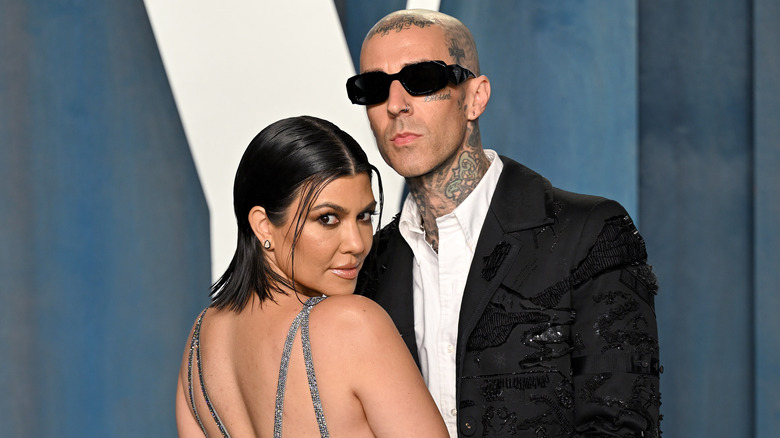 Karwai Tang/Getty Images
Kourtney Kardashian and Travis Barker are ready for a baby, but the 43-year-old reality star's experience with IVF hasn't been an easy one. In fact, she described it as awful.
"Travis and I want to have a baby and so my doctor took us down this road of doing IVF and it hasn't been the most amazing experience," she explained to her mom, Kris Jenner, during an episode of their new Hulu show, "The Kardashians." 
She added that the medication the doctor prescribed actually put her body into menopause and left her feeling depressed. The toll it's taken on her — both physically and mentally — has made the constant pregnancy rumors even harder to deal with. 
"Every single person on social media is always like, 'Kourtney's pregnant, Kourtney's pregnant, Kourtney's gained so much weight.' I'm like, it's so rude to comment on people when you have no idea what they're actually going through," she said.
Although it has been tough, Kardashian is not giving up — and Barker will be at her side every step of the way. A source told US Weekly that the couple's fertility journey has only brought them closer and that "they're praying for a miracle."